INSPIRATIONAL
Music has a great ability to do many things in our lives, it inspires us to love, to make changes, to support causes that we are passionate about, to enhance our spiritual lives, to dance, to scream and shout, to laugh, to cry, it teaches, it informs, it educates us about other lifestyles than the ones that we live. It allows us to use our imaginations, to dream, to hunger for more, to rise above calamity and to even enable us to rebuild that which is broken.
Music has the ability to bring healing to a disturbed soul, to bring comfort where there is great distress, to tell your story in words that you could not find to tell it yourself, to bring hope in the midst of despair. Music brings people together, it is a universal language that transcends the borders of our homelands. It is an aid to building friendships with people who we never knew before and in big and small ways we are able to impact each others lives as a result.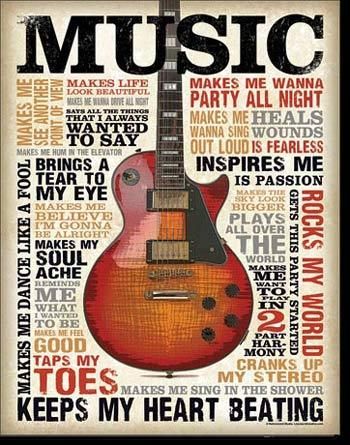 I want in this post to share a few songs that have been special to me on my journey through life. They are a real mixed bag of musical styles because in many ways the person I am today has been shaped by the many different situations, countries, experiences (good and bad), friends and family, times of loss and times of plenty. I hope in some small way it helps you today to think about the music you listen to and the ways that it has impacted your life and allowed you to maybe do things that you might never have done before.
Below are ten songs (and there could be many more) that have been an inspiration to me, tomorrow I'll post a few more.
Click on the links to enjoy the music.