Two years prior to the release of the debut album by Secret Affair I had stumbled over Ian Page and Dave Cairns when they were in a band called the New Hearts. They supported The Jam on The Modern World Tour. I remember running down to the record store on the Monday morning after seeing them the night before at the Croydon Greyhound to buy their single 'Just Another Teenage Anthem'. Although they only released a couple of singles before disbanding they were the seed for what was to come for Page and Cairns.

Dennis Smith came over from the power-pop band Advertising to play Bass and add vocals and Seb Shelton arrived from the Young Bucks to provide the backbeat on Drums. Dave Winthrop would join later in '79 providing the Sax sounds. Cairns was on the Guitar and vocals and Page of course was the Lead Vocalist and Trumpet player. Their debut show was supporting The Jam at Reading University in February 1979 and from there they pressed on to become one of the leading voices of the Mod Revival.

Having the trumpet and the sax gave the band a bit of a soulful edge at times as can be evidenced on the debut album with tracks like 'Shake and Shout', 'Don't Look Down', 'One Way World', 'Let Your Heart Dance' 'Sorry Wrong Number' and of course their cover of Smokey and the Miracles classic 'Going To A Go-Go'. Lyrically Page and Cairns were on the ball especially with songs like 'Glory Boys', 'I'm Not Free (But I'm Cheap)', 'Days of Change' and 'New Dance'.
The debut album really should have gone higher on the charts and the follow up 'Behind Closed Doors' is loaded with great tunes as well, not on the soul side like the debut, but tunes like 'My World', 'Sound of Confusion', 'Only Madmen Laugh' and 'When the Show is Over' that demonstrated good progress for the band. Come the time of their final album before splitting the Mod Revival had pretty much run its course and although the album had a few choice tunes (especially 'Lost in the Night' and 'One Day in Your Life' - which should have been the single instead of 'Do You Know' and would probably have given them a higher chart placing) they finished on a bitof a whimper.
Page and Cairns reunited in 2002 and played couple of live shows and finally got into the recording studios to work on a brand new Secret Affair album and put together a brand new band for touring starting in 2009. The album 'Soho Dreams' finally saw the light of day in 2012! Last year Captain Mod Records released a boxset containing all the albums entitled 'Est. 1979'.
The band are out on Tour again and you can check the dates on their Website HERE.
Click on the links to enjoy the music.
The Albums
"Glory Boys"

– 1979 – Number 41



"Behind Closed Doors"

– 1980 – Number 48



"Business As Usual"

– 1982 – Number 84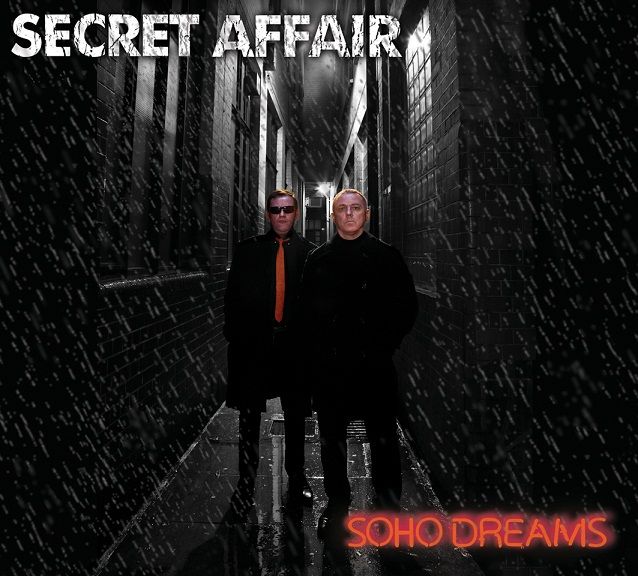 "Soho Dreams"

– 2012