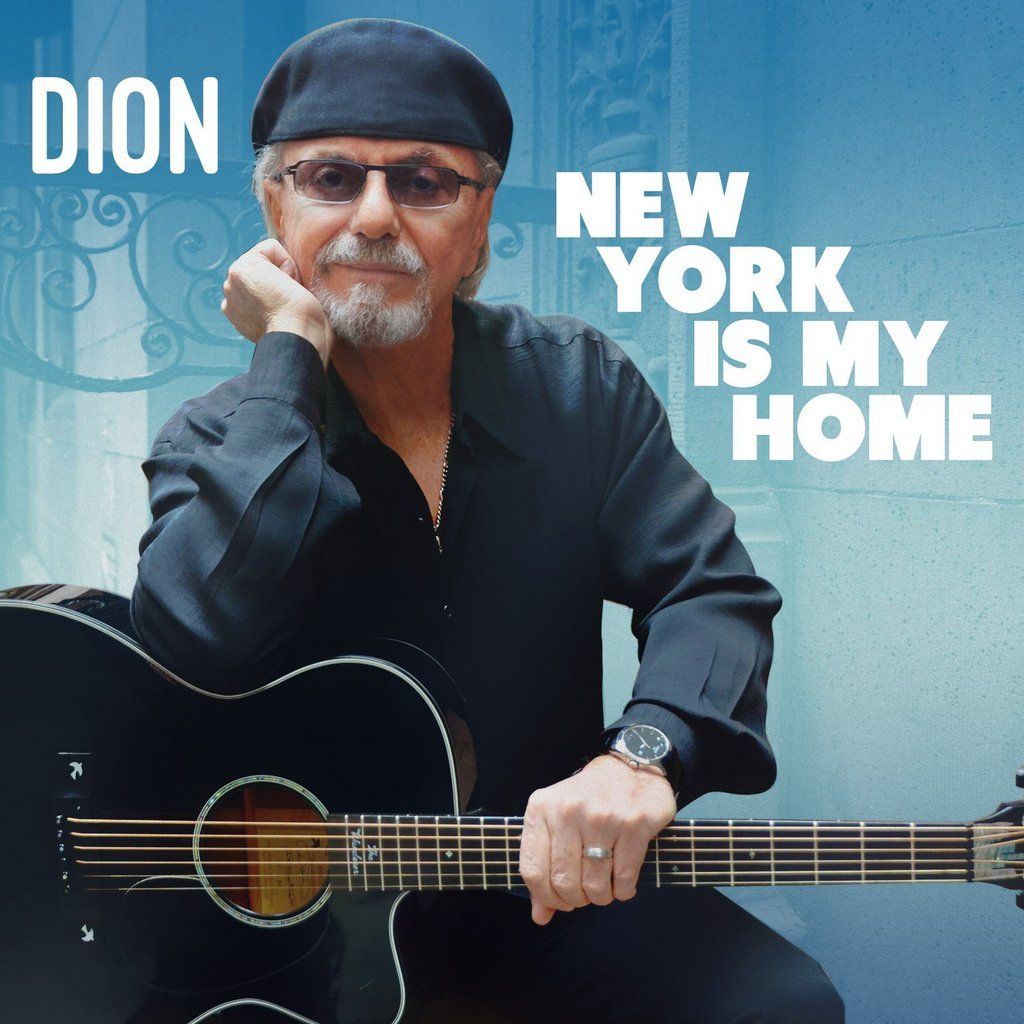 New York is My Home - Dion
Instant Records
Produced by Dion DiMucci and Jimmy Vivino
Released 12th February 2016
I decided this year that I wasn't going to do that whole Best Album of the Year that I've done in the past but rather just share some of albums I've heard this year that have made a big impression on me. So the choices are quite diverse as you have seen thus far and this one is again a little different.
2016 has been a bit of a bad year for the passing of various musical geniuses but it's also been a good year for some of the "elder Statesmen of Rock and Roll"!
You just don't expect someone at the age of 77 (76 when it was released) to still be making great music but Dion DiMucci has done just that with a remarkable little album New York Is My Home.
The album sees Dion revelling in his love for Rock and Roll and the Blues. Across the ten tracks (not a bad one in the bunch at all!) there's some reflection on seeing the Great Sax man Big Al Sears in The Apollo King and Visionary Heart is a look back to Buddy Holly. The Gangster of Love throws up an image of another one of the characters like The Wanderer or The King of The New York Streets that Dion has a lot of fun singing about.
The title track sung with Paul Simon also features as a bonus track on Simon's latest album Stranger To Stranger.
Dion said of the song:
"Paul Simon and I have been friends a long time. I was at his apartment back when there was a terrible downturn in the country and Paul wanted to do something special for the city. Well, he put together that wonderful concert in Central Park. He thought the city needed a touch of friendship. I thought it was off the Richter scale doing something for our city. When I wrote "New York Is My Home" I thought this is a way to have New Yorkers fall in love with their city all over again. I thought of Paul. ... Early on I knew I had to sing it with Paul Simon. We share a love for rock 'n' roll street music the way it was done when we were kids. I knew Paul would get this song. And he did. Soon after I sent it to him, he called and said he'd become obsessed with it. He added his own distinct touches to the production. He's from Queens, I'm from the Bronx. We're both at home in New York. What a trip, a labor of love for us."
I have said elsewhere that Dion DiMucci is one of my musical heroes dating all the way back to when I was a kid and I'm blown away that he's still singing 60 years after beginning on the street corners and the clubs of the Bronx. He has rarely failed to delight me with his releases, especially in the past 16 years or so.