(Chris Pope, Brett "Buddy" Ascott, Billy Hassett and Martin Mason)
Between 1978-81 one of the hottest live bands in London were the Deptford (South East London) lads, The Chords. They were one of the really great bands to come out of the whole Mod Revival. they only released one album (and one of the finest debut albums in my book) and seven singles, but each release was quality product. The original line-up got back together in 2010 for a tour. Nowadays the legacy of The Chords is continued by Chris Pope under the banner of The Chords UK.
Captain Mod (sister label to Captain Oi) released this great compilation of all their singles with a few bonus tracks thrown in like the free single that came with the Debut Album So Far Away for a limited time (Things We Said/Now It's Gone - 1980 Version) and the unissued single of So Far Away (I have no idea why it went unreleased). Along with all the B-Sides here's The Chords at their superb best.
Why some of these singles were not bigger hits I do not know but if I were to hazard a guess it was because Polydor Records just didn't put the same energy into them that they were doing with the likes of The Jam (that's understandable) and maybe even new boys at the time The Vapours (who whilst good were not a patch on The Chords!).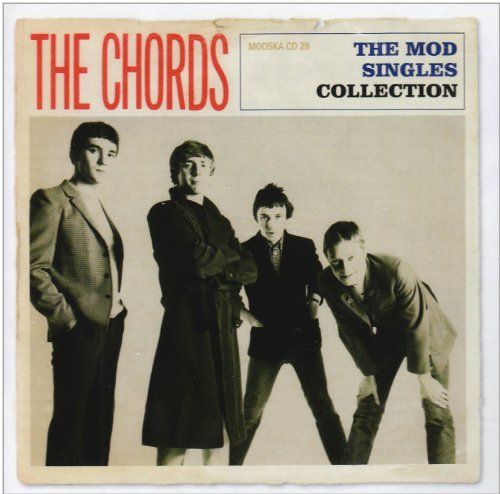 The Mod Singles Collection - The Chords
Released 2008
Track List


1. Now It's Gone (Single Version)
2. Don't Go Back
3. Maybe Tomorrow
4. I Don't Wanna Know
5. Hey Girl
6. Something's Missing
7. This Is What They Want
8. Now It's Gone (1980 Version)
9. Things We Said (Free Single with So Far Away Album with Now It's Gone 1980 version on B-Side)
10. The British Way Of Life
11. The Way It's Gonna Be
12. In My Street
13. I'll Keep Holding On
14. One More Minute
15. Who's Killing Who
16. Turng Away Again
17. Turn Away Again Again
18. Empty Dreams (Unissued Single)
19. So Far Away (Unissued Single Edit)
20. Now It's Gone (Unissued 1979 12' Single)
Now It's Gone / Don't Go Back
Maybe Tomorrow / I Don't Wanna Know / Hey Girl

Something's Missing / This Is What They Want
April 1980

The British Way of Life / The Way It's Gotta Be
In My Street / I'll Keep On Holding On October 1980

One More Minute / Who's Killing Who May 1981

Turn Away Again* / Turn Away Again, Again
UK Chart #

139

*Features Kip Herring on vocals
****************************
Let The Day Begin...Let The Day Start!