10 Years and Running - MxPx
Released December 2002
US Chart #147
US Christian Chart #8

Click on the links below for Promo videos, live and complete albums.


Bass, Vocals – Mike Herrera
Drums – Yuri Ruley
Guitar – Tom Wisniewski
Singles/EPs featured on Ten Years and Running
Tracks marked * are on the Album
A-Side: Punk Rawk Show* / Let It Happen*
B-Side: Hot And Cold / So Kill Me
Move To Bremerton (Critter Version)* / Rock and Roll Girl* / Circumstances / Easier Said Than Done / Chick Magnet (Live on KNDD)
Punk Side
A1 Small Town Minds / First Class Mail
A2 Can't See Not Saying


Rock Side


B1 GSF*
B2 Thoughts and Ideas
(Australian CD Single Cover)
US Release
1 Chick Magnet*
2 Correct Me If I'm Wrong
3 New York To Nowhere
4 Destroyed By You

Australian Release
1 Chick Magnet
2 Blue Moon
3 Educated Guess (Pre-Ever Passing Moment version)
Tooth & Nail Records / A&M Records
Live To Ride Side
The Broken Bones*
Make Up Your Mind
Ride To Live Side
Time And Season
Blood And Guts
A&M Records / Rock City Recording Company
Released on Red Vinyl 7"
A1 Lonesome Town*
A2 Letting Go
A3 Party II (Time To Go)
A4 Time Will Tell
A5 The Opposite
B1 Don't Look Back
B2 Talk Of The Town
B3 The Struggle
B4 Yuri Wakes Up Screaming
Released 2001
Released on Clear with Red Splatter Vinyl 12" and CD
*******************
(
Tom, Mike and Yuri)
A bit later than usual today as I had a few things to do so if you have been waiting for today's post I thank you for your patience.
There's a few more links below as well where you can listen to more from MxPx.
Ten Years and Running was the second major compilation by MxPx. It's not a "Greatest Hits" as such but more a casual glance over the first ten years of the life of the band.
Their first compilation was Let It Happen in 1998 (and reissued as a Deluxe Version in 2006 which included a DVD of 12 Promos and a few extra tracks that were not on the original release which meant a few six tracks from the original were removed).
I was recently listening to a re-recording of their Life In General album to celebrate its 20th Anniversary (it sounds pretty tidy to me) and thought it would be good to include an MxPx compilation here.
Two new songs were included on the album (

My Mistake

and Running Away) and a brand new recording of their classic single Punk Rawk Show (that one also appears on the excellent Acoustic Collection from 2014).
Two years prior to the release of Ten Years and Running, MxPx had released what I think was their best album, The Ever Passing Moment, which included the single Responsibility. That album reached #56 in the US Charts and and was the highest placed album until 2003's brilliant Before Everything & After (#51 and their highest placed album of their career). The 2005 album Panic is another favourite album of mine.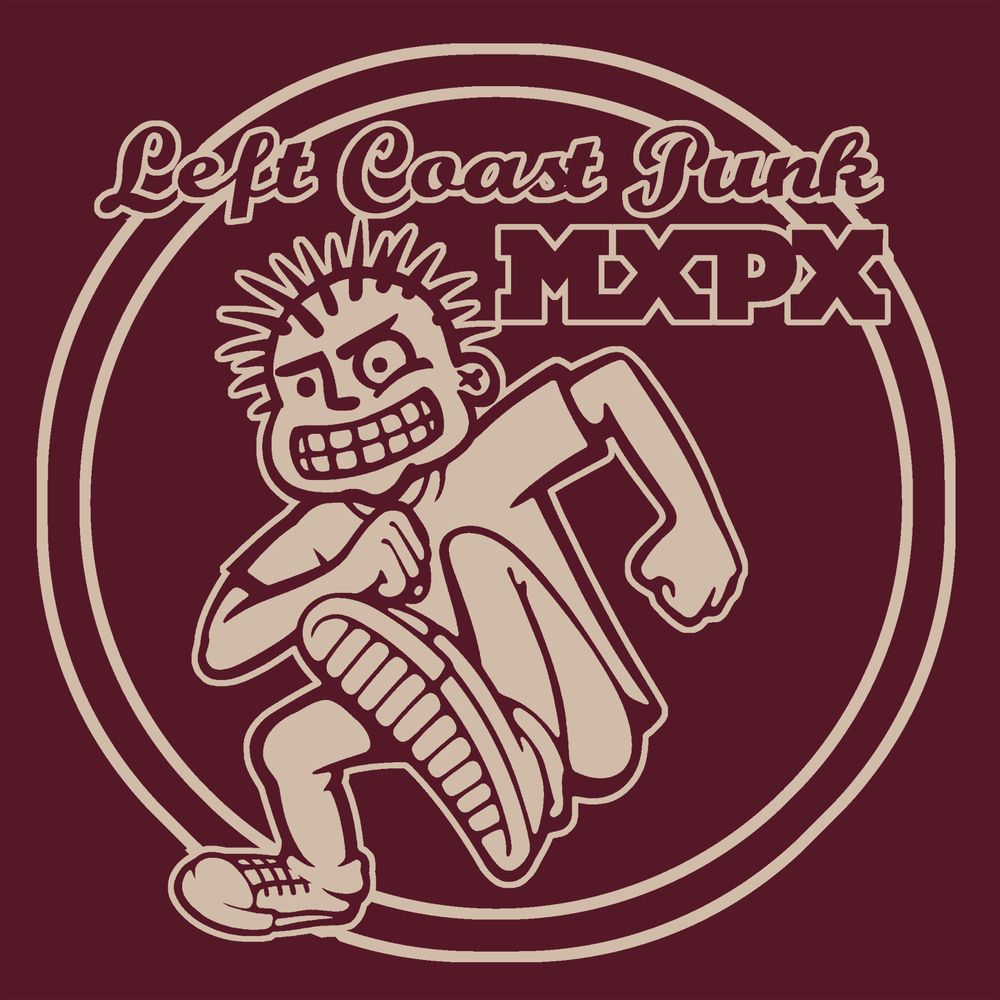 Let The Day Begin...Let The Day Start!