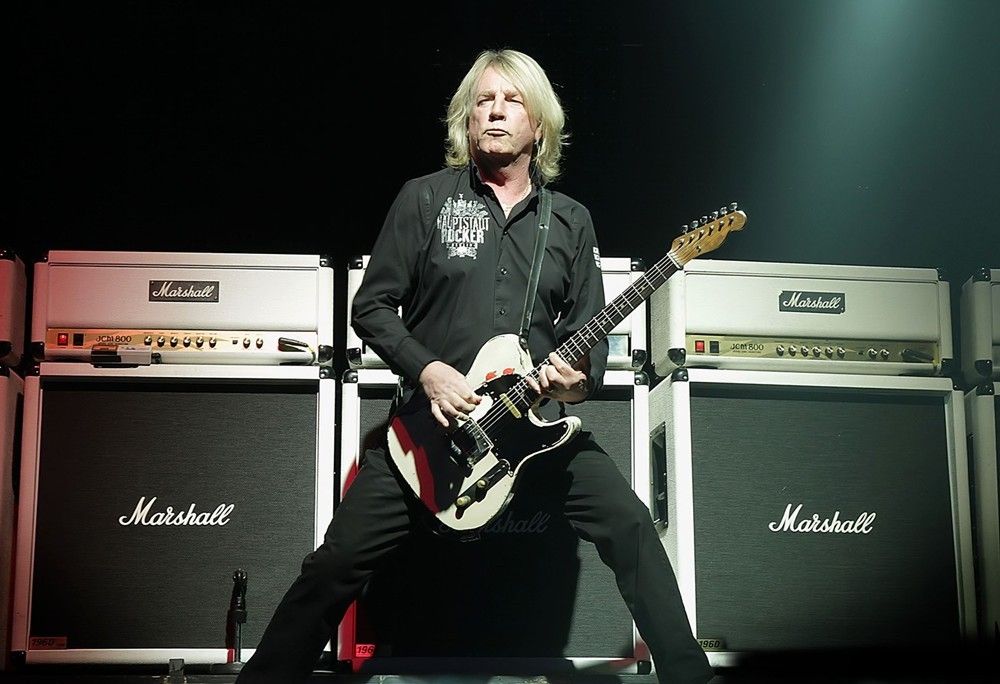 Rick Parfitt OBE
12th October 1948 - 24th December 2016
Aged 68
Guitarist, Songwriter and Vocalist of Status Quo
1967-2016
I wasn't going to do a post today as it's Christmas Day but in the light of the sad news regarding the passing of Rick Parfitt, legendary guitarist of Status Quo I thought maybe I should at least post a little something.
Status Quo are not and maybe have never been a band it is considered "cool" to listen to...though I have no idea who made the rule that they weren't! But as I've said previously they were one of the bands I was listening to as a kid and whilst there are a few albums I haven't cared to much for throughout their career there are many that I care a lot for.
I know quite a number of others for whom the passing of Rick Parfitt will be a moment of great distress and sadness. Firstly to his family, then to the band (especially Francis Rossi) and lastly to the legions of fans of the band across the world who have never been ashamed to pick up an "air guitar" and let it rip to a Quo tune of two.
Is there anyone out there who likes to Rock? Is there anyone out there who likes to Roll? Here for your listening pleasure the mighty Status Quo!
12 Gold Bars - Status Quo
After the holidays are over I'll do a more detailed assessment of Rick Parfitt and the place of Status Quo.
Let The Day Begin...Let The Day Start!