The Very Best of - Dexys Midnight Runners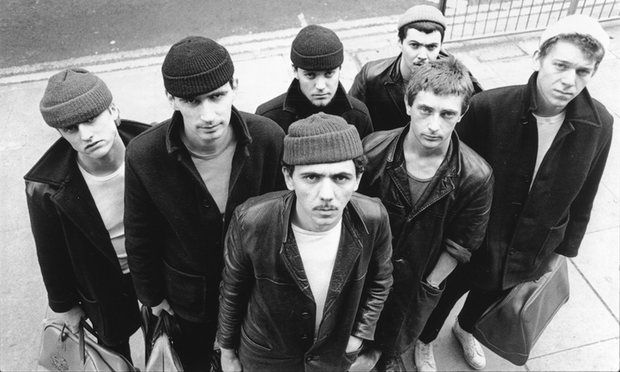 I can remember first seeing Dexys Midnight Runners at The Marquee prior to their getting a massive #1 hit with only their second single Geno and thinking that they were surely going to be a band to be reckoned with, such was the quality of their sound. I loved the first bunch of singles that they did and their Debut Album, Searching For The Young Soul Rebels is just fantastic.
But whilst I continued to check out their singles from time to time I can't say I was overly fussed with many of the albums and their image change as well. They kind of went from this rather cool looking band dressed in jeans and Donkey jackets to a bunch of scruffy urchins in dungarees who looked like they had just worked a few back to back shifts on a farm somewhere! Not that I have anything against people who work on farms mind!
I think the Jackie Wilson Said (I'm In Heaven When You Smile) single was probably the last one that I bought (and I still love hearing that song today).
So, when this album, The Very Best of Dexys Midnight Runners appeared back in 1991, 5 years after the demise of the band, I purchased a copy mainly for the early singles as I had lost those records over time moving around.
Whilst still not overly keen on the Too-Ray-Ay stuff I still get a blast of nostalgia hearing the likes of Dance Stance, Geno, Breaking Down The Walls of Heartache, and There, There, My Dear and that generally leads me to go and dig out that great Debut Album again.
One of the things I was not happy with regarding the album (and it's a pet peve in a way) was that the album was not in chronological order, which personally I think all Greatest Hits or Very Best Of's should be!
Let The Day Begin...Let The Day Start!