I took the day off from posting yesterday mainly because it was a terribly sad day for me and a number of my friends.
I awoke to the news that George Michael had died (same age as me by the way!) but it was not that news that really saddened me at all
(I can't say I was ever a fan but still it's a sad loss)

but rather the news of the death of another musician whose band had played a big part in my life many years ago.
Outside of certain circles I could almost guarantee that few have ever heard of Manufactured Romance. I mean they only ever actually released one single back in 1980 on Fresh Records called Time of My Life. An album did finally appear in 2008 when the band reunited after receiving an invite from Rebellion Festival. The album was drawn from studio sessions, demos and live material and was self-produced. There's a playlist below that contains seven of the tracks from that album and some bonus tracks (mainly live material - not always great quality I hasten to add).
They also had a couple of tracks included on an album called Backstage Pass and below I have included that whole album.
Back in 2008 I interviewed Nick and Nina from Manufactured Romance for Soundtrack4Life when I had begun it over on MySpace and reposted the interview on this blog in 2011. If you would like to read the interview you can do so HERE.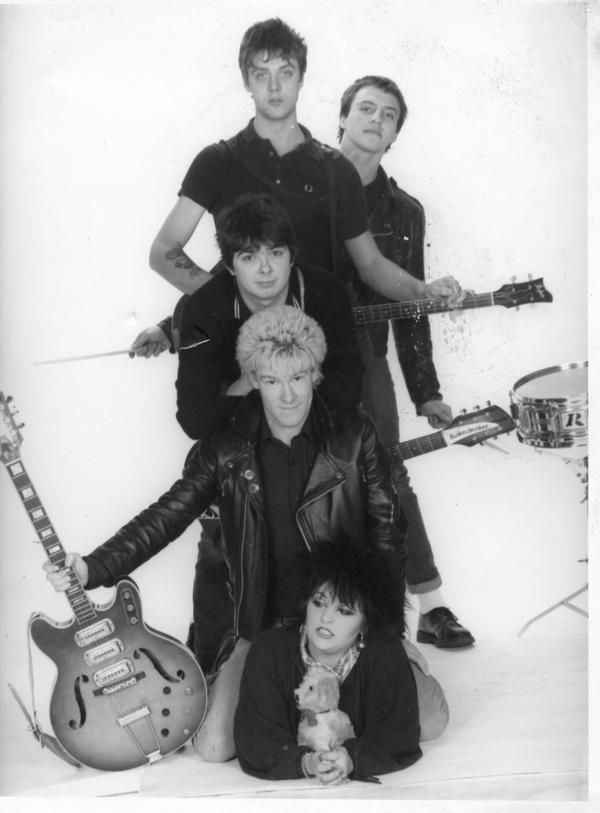 (Manufactured Romance)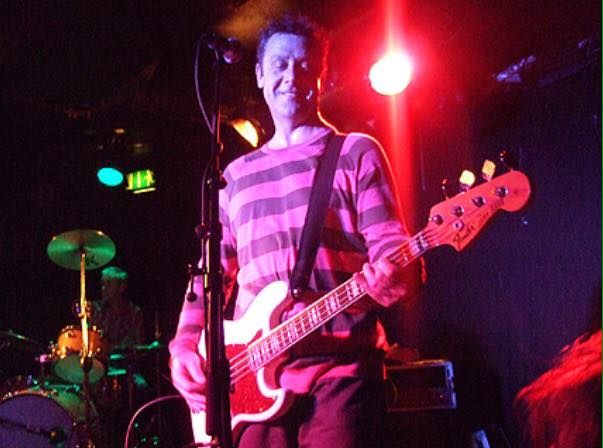 Bass guitarist Nick Medlin (aged 57) died in the early hours of Christmas Day after a family night out. His death came as a result of an assault upon him, and currently on the Isle of Wight three people have been arrested on suspicion of murder.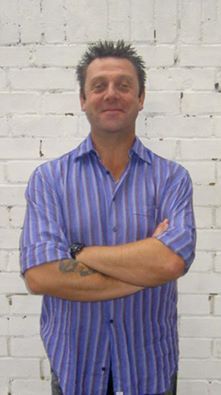 Nick had played in many other bands after Manufactured Romance. The Vulz were one of his bands, as were The Defamers and back in 2014 he had even played Bass for The Boys on some live dates and appears in their Punk Rock Girl video.
One of the things that seemed quite clear yesterday reading many of the tributes to him was what a genuine and nice guy he was, a real gentle giant of a man. His care and concern for others stood out as some shared acts of kindness he had performed, not for any sense of glory but because he was a decent human being and that's what human beings do!
In this year of 2016 when so many famous musicians have passed and caused many to be sad for their loss, the death of Nick pains more because we actually knew him. Also many of those passed away as a result of an illness and not in such a violent manner as Nick and that makes us grieve all the harder.
So whilst we feel deep sadness for someone we respected and loved, Nick's family - a wife and two boys - have lost a Husband and a Father. Dani and the boys are much in my thoughts and prayers, and the thoughts of my friends. I hope that their dwelling upon the good things that Nick brought to their lives will be a comfort in some small way during this very dark and difficult time for them all.
There is one thing that many of us would agree on today and that is the world is a poorer place without the presence of Nick Medlin!
If by the way I have used your photo without credit please let me know and I can add your name as a credit.
Manufactured Romance - Manufactured Romance
Released 2008
10. Would You Like To Play?*
Bonus Songs on the Playlist
Manufactured Romance (Live)
Live at The Dirty Water Club 1st August 2008 Reunion Show:
01 Time of My Life
02 Chameleon
03 Normal Norma
Single on Manufactured Romance
*not on the album but I did include it on the Playlist above
Backstage Pass - Various Artists
* Released inconjunction with Supermusic P.A. Hire that was based in York, England.

**Album was originally released in Portugal in 1980, then the UK in 1982 and then in Poland 1986 and New Zealand (not sure what year)
A1 –Slaughter And The Dogs - Where Have All The Boot Boys Gone?
A2 –Cockney Rejects - Wanna Be A Star
A3 –Cyanide - Fireball
A4 –UK Subs - Emotional Blackmail (Parts 1+2)
A5 –Manufactured Romance - You
A6 –Angelic Upstarts - Murder Of Liddle Towers
A7 –The Exploited - Crashed Out
A8 –Stiff Little Fingers - Closed Groove
B1 –Cockney Rejects - Police Car
B2 –Stiff Little Fingers - Barbed Wire Love
B3 –Bob De Vries - I'm Me
B4 –Angelic Upstarts - Police Oppression
B5 –Manufactured Romance - Long Distance Love
B6 –Slaughter + The Dogs - I'm Mad
B7 –Anti-Pasti - No Government
B8 –Cyanide - Mess I'm In
B9 –UK Subs - New York State Police
Let The Day Begin...Let The Day Start!