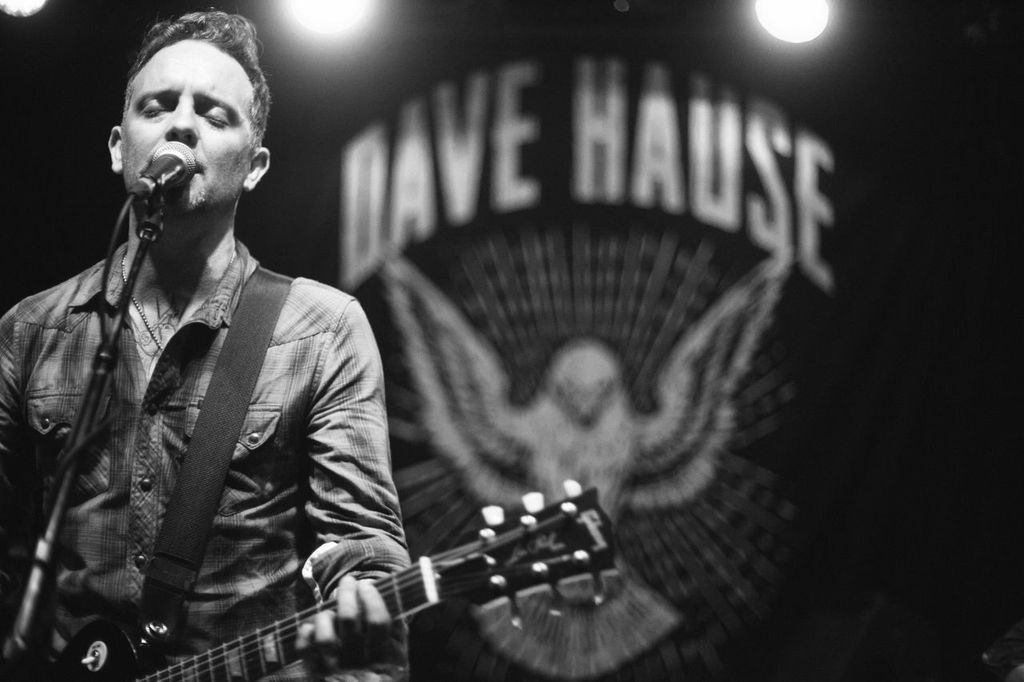 In 2012, Dave Hause released a series of five 7" EPs, each one on a different label. All the EPs featured two newly recorded versions of songs from his debut Solo Album that was released in January 2011 called Resolutions and two covers of songs from the catalog of the label of releasing that 7".
The labels that released them were,
Chunksaah Records,
Bridge Nine Records,
Jade Tree Records,
Sabot Productions
and Side One Dummy Records.
Whilst I have placed them in order numerically below they actually didn't come out that way with Resolution EP (#5) being the first release in April on Record Store Day and C'Mon Kid EP (#4) being the last in October.
Click on the links to listen to the songs.
Chunksaah Records
10th July 2012
* Bouncing Souls Cover
**Detournement Cover

1st pressing:
- Black vinyl (100 copies)
- Red vinyl (250 copies)
- Red A-side/black B-side (250 copies)
- Red vinyl with black and white splatter (250 copies)

2nd pressing:
- White vinyl (500 copies)
Bridge Nine Records
19th June 2012
* Trouble Cover
A-Side: 1. Heavy Heart / 2. Ranters and Rotters
B-Side: 1. Skips A Beat (Over You)* / 2. Psalm**
Full EP Here

.
Jade Tree Records
29th May 2012

* The Promise Ring Cover
**Jets To Brazil Cover

Limited Edition Orange vinyl (300 Copies)
Black vinyl (700 Copies)
* Lucero Cover
** None More Black Cover

Clear vinyl (not sure how many)
White vinyl (300 Copies)
Black vinyl (not sure how many)


(Side One Dummy Records)
21st April 2012
* Audra Mae Cover
** Flogging Molly Cover

Limited Edition 33 ⅓ RPM Clear vinyl (300 Copies)
Limited Edition 33 ⅓ RPM Black vinyl (300 Copies)