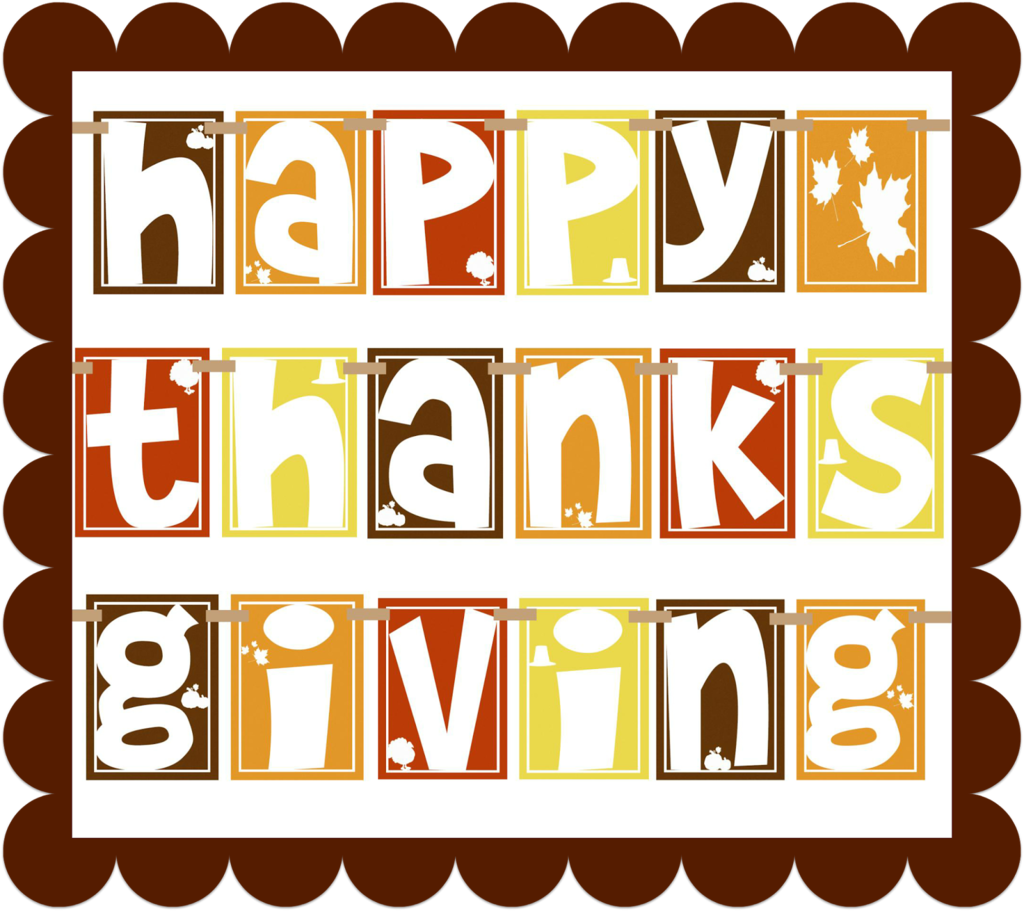 As we have a fair number of readers who check in from the USA daily to this blog it only seems right to offer up a little something especially for them on Thanksgiving.
It's been a bit of tough time of late for many in the States and in many ways the whole situation will be largely laid to one side as families gather together to celebrate, offer their thanks, eat their turkey dinners with all the trimmings, munch on pie and watch Thanksgiving Football.
So for all of my friends and their families across the States and situated in other lands, and for the folks who make up a number of Springsteen groups on Facebook like Brucebook and Bruce Springsteen Friends and Fans. This one's for you.
Happy Thanksgiving.
Here's a couple of shows from Bruce Springsteen and The E Street Band drawn from the High Hopes Tour in 2014.
There was only 34 shows on the tour and none of them were in Europe.

The Tour saw them play in South Africa, Australia, New Zealand before returning to the USA for handful of dates that had the band playing March Madness Music Festival, New Orleans Jazz and Heritage Festival and dates scattered around the country before ending at the Mohegan Sun Arena in Uncasville CT for a two night stand on 17th and 18th May.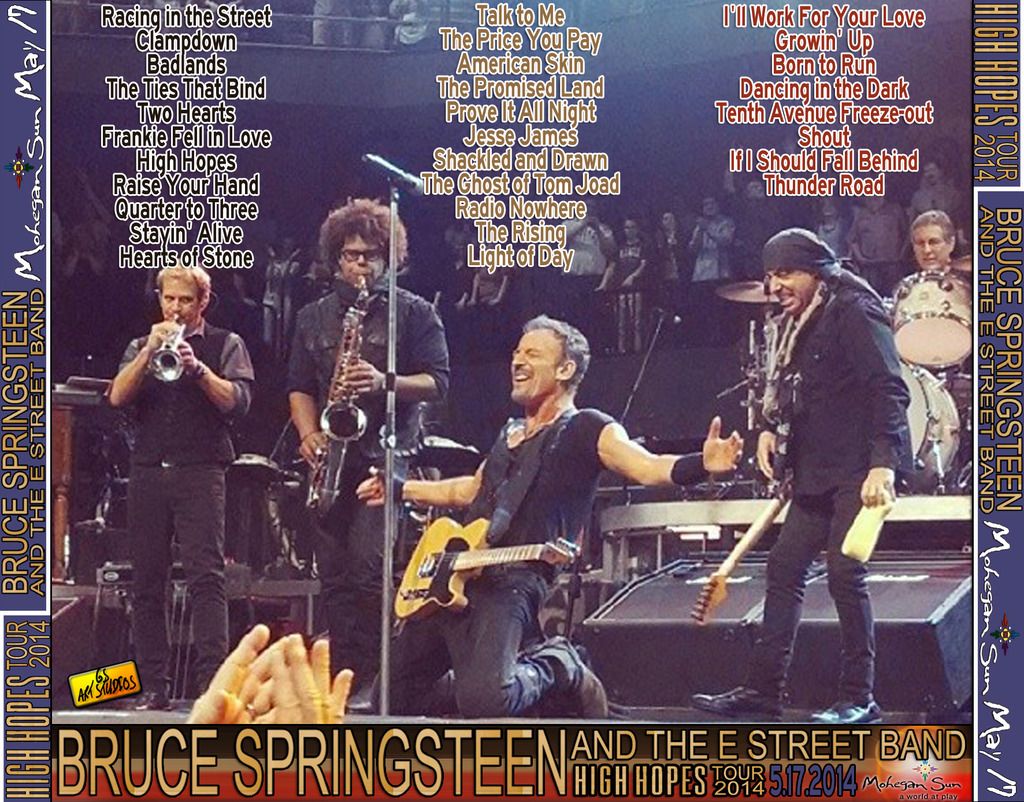 Little Steven returned for the finale, he had sat out the American leg of the tour due to filming commitments and was "replaced" (I use that term very loosely) with Tom Morello who did a pretty good job throughout the 34 dates.
First night saw three Tour Debuts as they opened with Racing in the Street '78 but it maybe didn't quite go as they wished as it sort slips between the Darkness version and The Promise version. They could be forgiven though as it's not exactly a version that's played a lot (it had previously only been played in 2010). The other two Debuts were Quarter to Three (an old set closer from years back) and The Price You Pay which got an airing for only the fourth time since the original River Tour of 1980-81!
Other great moments in the show are a double shot of songs given to Southside Johnny (Hearts of Stone and Talk To Me).
18th May 2014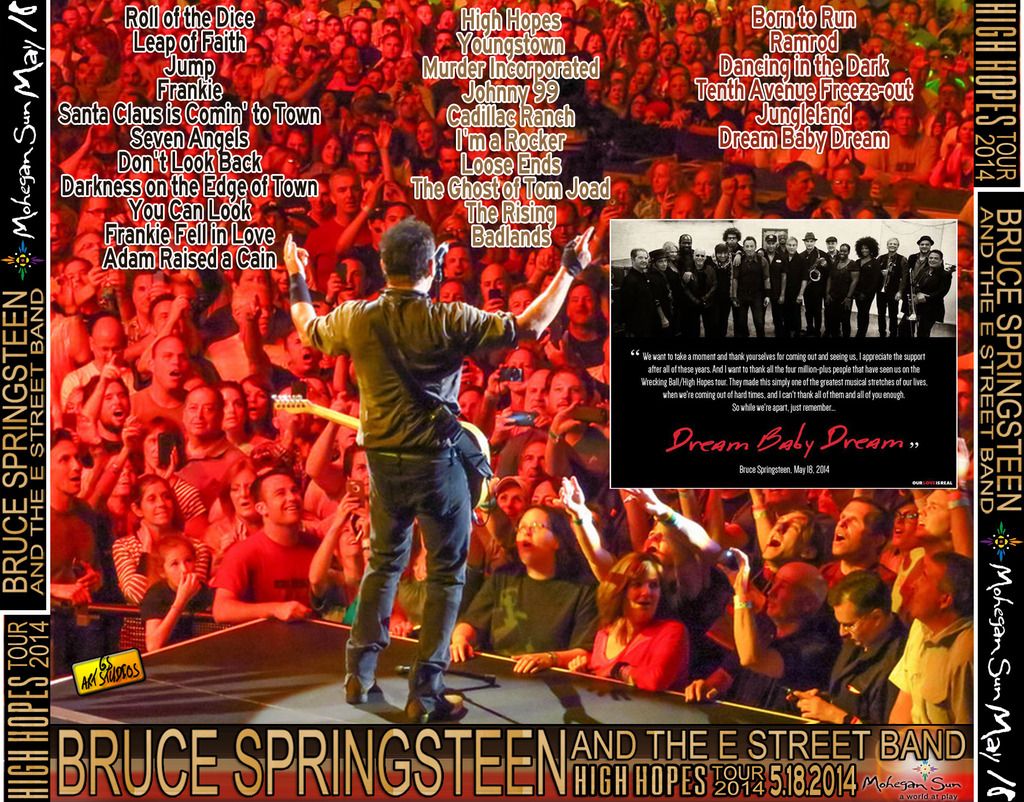 The second night and final night of the tour I thought Springsteen sounded like he was struggling and straining at times. But even when he's maybe not at his best physically he still manages to put on a great show.
This was a bit of a shorter set and contained 19 songs that were not played the night before including a seven Tour Debuts and even a World Premiere! In the opening section of the show only Jump had been played on the tour (and that was only the first time they had ever played it at March Madness). Kicking off with Roll of the Dice (his vocals on this one were not his finest), Leap of Faith, following Jump with Frankie (not the fell in Love one, that would turn up later in the set), a spot of Christmas in May with Santa Claus is Coming To Town and then pulling a sign for Human Touch Outtake Seven Angels sent some shockwaves of elation through a certain portion of the crowd, as one of very few Springsteen songs that he had still never, ever played live. Bruce himself wasn't entirely sure — "I think we might have only played this once before..." "Never! Never!" came a cry from the pit. Springsteen took the cue immediately: "Tonight we have the tour and E Street Band world premiere! Out of all the hundreds of songs that have been played, this has never been played!" And again, the performance would prompt the question, why the hell not? At the end Bruce said, "That was pretty good! That one should be played, that one should be played." Don't Look Back followed. So basically six tour debuts! Not many artists could pull that off! I'm A Rocker was the other Debutant on the Tour.
You can read detailed reviews of all the shows on the tour over on Backstreets.