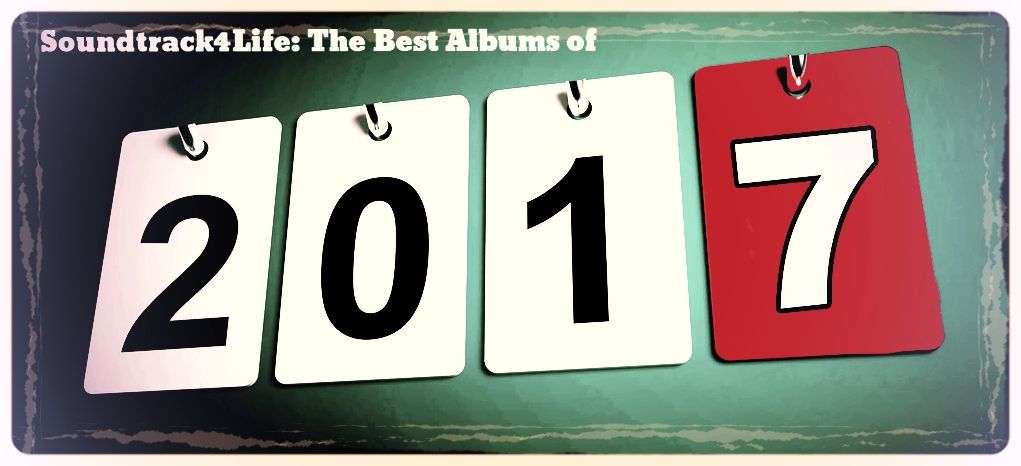 Now, choosing your favourite albums of the year is no easy matter because you will often find that absolutely no one actually agrees with you on your choices. Some comfort of course is drawn when you look at the lists in the Music Press and you spot one or two of your choices (not necessarily in the same place you might have picked yours! Though for my #20 I was pretty stunned to see that the NME also had the same album at that number!) but in the end it all really comes down to personal tastes (and we all tend to differ when it comes to that, and as I've said often enough, it would be a boring world if we were all the same).
I have chosen twenty albums that have excited me this year (your choices will of course be different and I'd be interested to read your choices so feel free to comment) and as ever it is a pretty diverse because I love listening to so many styles of music. Along with this Top 20 I will also be spotlighting my favourite reissues of 2017 and if I get the time maybe even some of my favourite songs of the year. But we will start with the Top 20 Albums.
You can listen to the music from the choices by clicking on the links.
#20
After Laughter - Paramore
The fifth studio album from Paramore and came four years after their Self-Titled album in 2013 that had been a huge #1 success in a number of countries around the world.
After Laughter continued along the same route as Paramore had done bringing more of a Pop/Rock edge rather than that Punky-Pop/Emo sound that had defined the first three albums (All We Know Is Falling, Riot! and Brand New Eyes).
Bassist Jeremy Davis had departed the band in 2015 and there was a return to the Drum Stool for Zac Farro (who had left the band along with his brother Josh in 2010). The album was recorded in Nashville and was Co-Produced by guitarist Taylor York and Justin Meldal-Johnsen (as had the previous studio album).
One of the things that is particularly striking about the album is the seemingly contradictory note of rather upbeat music colliding with the lyrical themes of exhaustion, depression and anxiety that come up throughout the album. As you will no doubt be aware there are so many great bands down through the years that have been able to wed very upbeat music with dark and difficult lyric themes (Madness pretty much made a career of doing precisely that on many single and album releases).
The songs for the album were written by Hayley Williams and Taylor York with Zac Farro getting credited alongside them on Rose-Colored Boy, Pool and Grudges. Aaron Weiss of MewithoutYou is credited along with Williams and York and gives a spoken word performance on the track No Friend (the first Paramore song to not feature Hayley on vocals!).
24th June 2017