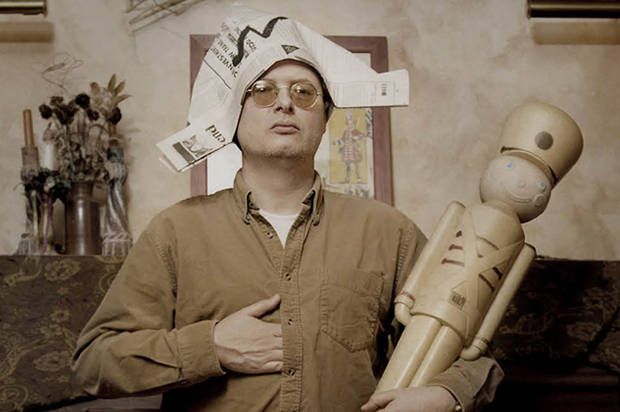 Happy Birthday to Andy Partridge - founding member of the Swindon New Wave/Post Punk (and another dozen labels I care not to type) Band - XTC. He's 63 years old today.
Thought I'd shine the spotlight on XTC's fourth Studio Album The Black Sea today.
A well received album and their highest placed chart album until 1982 when they released English Settlement which saw that peak at #5 in the UK. The Black Sea even reached the steady height of #1 in New Zealand!
The album spawned a number of hit singles as well, with Generals and Majors becoming their first US charting single (though lowly at #104). Sgt. Rock went one place higher than Making Plans For Nigel and peaked at #16.
Produced by Steve Lilywhite
Released 12 September 1980
The Black Sea (2001 CD Reissue with Bonus Tracks
A1 Respectable Street
A2 Generals And Majors
A3 Living Through Another Cuba
A4 Love At First Sight
A5 Rocket From A Bottle
A6 No Language In Our Lungs
B1 Towers Of London
B2 Paper And Iron (Notes And Coins)
B3 Burning With Optimism's Flame
B4 Sgt. Rock (Is Going To Help Me)
B5 Travels In Nihilon

Bonus Tracks on 2001 CD Reissue
12. Smokeless Zone
13. Don't Lose Your Temper
14. The Somnambulist
Personnel
Terry Chambers - Tama drums, Tama Snyper drum synthesiser, free form vocals
Dave Gregory - guitars, synth, piano, vox humana
Colin Moulding - vocals, Epiphone Newport bass
Andy Partridge - vocals, guitar, synth
US Chart #104


UK Chart #31
Track B recorded Live At The Rainbow, 17th September, 1979.

B-Side recorded live at The Lyceum, London 12th October 1980.

A

Love At First Sight


B1 Beatown (Live)
B2 Roads Girdle The Globe (Live)
B3 This Is Pop (Live)
Released: 23 January 1981 (Canada only)
*Remixed version, featuring slightly rewritten and re-sung lyrics.
Let The Day Begin...Let The Day Start!