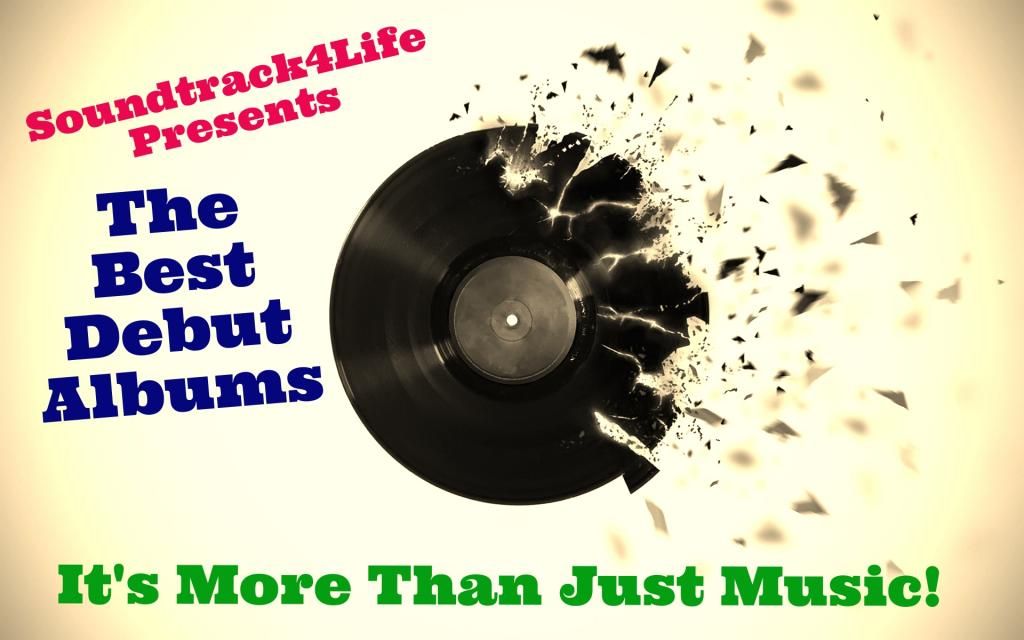 Deciding on a comprehensive list of Debut Albums is no easy matter, I had intially thought of doing a Top 50 but clearly when my list reached over 200 that was clearly out of the question! So, what I thought I'd do is post maybe a couple at a time and try and say a few words about each one.
This then is post #1 in a series that might run for a wee while due mainly to the fact that there are so many great Debut Albums out there.
I have puposefully decided to include only albums that have been released in my lifetime (1963 onwards), that sadly discounts a number of artist debuts like Johnny Cash, The Crickets, Gene Vincent and the Blue Caps, Eddie Cochran etc but does not take away the impressive array of LP's that have made their mark on me in one way or another over the course of what is almost 52 years of life. Of course, I wasn't buying albums when I was a little kid but once my love for music was set these are some of the things that excited me.
I recognize that other people's choices will be vastly different to mine and so what I have also decided to do is to put out a couple of notices on a few FB groups and my own FB page to find out what my friends and other folks reckoned their favourite Debut Album was. In the coming few months I hope to do a number of posts focusing on some of their choices, allowing them the opportunity to share a few words about their picks. Already I have been quite excited at some of their choices and cannot wait to share them with you, the readers of this Soundtrack4Life Blog.
As per usual click on the links to enjoy the music. If I'm unable to find a link for a complete album I will at least try to provide a couple of links to tracks from the specific album.
I hope that you will enjoy this series and maybe discover something that might be new to your own ears. Feel free as well to leave a comment sharing what your favourite Debut Albums are, you never know, I might be contacting you at some point to share a few words about your choices!
Enough warbling on, it's time, as The Doobie Brothers say, to 'Listen To The Music'.
I included above the Reissue of Buzzcocks' Debut Album mainly because there are so many fantastic extra tracks from Studio Sessions recorded for John Peel, Demos, Live Material, and Singles and B-Sides from the time that are worth listening to as well. The album was released on 10th March 1978 on United Artists.
The Original Tracklist
"Fast Cars" (Howard Devoto, Steve Diggle, Pete Shelley) – 2:26
"No Reply" (Shelley) – 2:16
"You Tear Me Up" (Devoto, Shelley) – 2:27
"Get on Our Own" (Shelley) – 2:26
"Love Battery" (Devoto, Shelley) – 2:09
"Sixteen" (Shelley) – 3:38
"I Don't Mind" (Shelley) – 2:18
"Fiction Romance" (Shelley) – 4:27
"Autonomy" (Diggle) – 3:43
"I Need" (Diggle, Shelley) – 2:43
"Moving Away from the Pulsebeat" (Shelley) – 7:06
The first thing about the album that is quite apparent is that there is no more Howard Devoto, he had left the band not long after the release of their Debut EP 'Spiral Scratch' and Pete Shelly took over vocal duties. Also by time the album had come around bassist Garth (who had appeared on their major label Debut Single 'Orgasm Addict') had also gone (fired for his unreliability).
The band of Pete Shelly (Guitar and Vocals), Steve Diggle (Guitar and Vocals), Steve Garvey (Bass) and John Maher (Drums and Vocals) is considered to be the classic line-up of Buzzcocks.
What set Buzzcocks apart from the likes of The Clash, The Damned and The Sex Pistols was there was a real edge of Pop Sensibility and on 'Another Music...' you can hear that right from the opening bass line of 'Fast Cars' to the crashing drums of 'Moving Away From The Pulsebeat'. They also managed to maintain a punky edge with the likes of 'No Reply', 'You Tear Me Up', 'Love Battery' and 'I Need'.
If I was doing a chart of my favourite Debut Albums this would easily be in the Top Ten.
Almost thirty years later comes the next choice for one of the Best Debut Albums:
Tracklist
1. "Boomboxes and Dictionaries" 3:11
2. "I Coul'da Been a Contender" 3:22
3. "Wooderson" 2:11
4. "We Came to Dance" 3:34
5. "1930" (Fallon, Rosamilia, Levine, Horowitz, Mike Volpe) 3:48
6. "The Navesink Banks" 2:48
7. "Red in the Morning" 2:51
8. "I'da Called You Woody, Joe" 3:21
9. "Angry Johnny and the Radio" 3:00
10. "Drive" 2:55
11. "We're Getting a Divorce, You Keep the Diner" 3:11
12. "Red at Night" 3:07
It's a common mistake to attribute 'The '59 Sound' as the Debut Album of The Gaslight Anthem, that's mainly due to the fact that they seemed to garner a lot more attention when they signed to SideOneDummyRecords in 2008 and they appeared to be everywhere from Magazines, Festivals, TV and on the Radio. Whilst that album is worthy of a lot of the praise heaped upon it, listeners miss out so much when they bypass the actual Debut, 'Sink or Swim'.
It's unsual for a band to Produce their Debut Album themselves but GA did just that alongside Josh Jakubowski. Twelve slices of New Jersey life. One website said, that this is "the type of record that most young bands wish they could create to launch their musical career." I totally agree, this album has it all, fantastic hooks, punk rock guitars, emotionally charged lyrics and it's almost like a manifesto that is shout to one and all that The Gaslight Anthem are a band who mean business. The same website also went on to say, "This is one of those incredible albums that leaves you wanting more..."
Enjoy, looking forward to sharing some more and as I mentioned before I'm also excited to share some choices from various other folks as well.