Billy Lamont is an American poet with an avant-garde approach to writing, music, politics and performance art. At the heart of his poetry is the passion to inspire hope and to be a voice for everyday people. His unique vision for poetry into the 21st century, combined with a belief in the power of words for creation, reformation and healing brought his influence from grassroots to national success in the 1990s and then international recognition in the 2000s. His poems encourage dignity, uphold life and have been a catalyst for many people, inside and outside of society, to live in a more loving way and to feel for different justice causes for the first time to help with personal and social reform.
Poet Billy Lamont is a live performer, writer, recording artist, for details of his works of poetry in book or CD form check out the store on his website where there is much information regarding places to obtain the goods.
It gives me great pleasure to be able to bring this little interview (conducted via personal messaging on Facebook) to you. Here am I in Scotland, and there was Poet Billy Lamont snuggled up around the fireplace, beer in hand in New York City. As is typical with a Poet you can expect a lot of words and information (click on the highlighted links to explore more). Poet Billy Lamont has mastered the art of doing what an old Poet called Charles Wesley encouraged his Methodist Congregation back in the 18th Century to do, letting his "Loosened Tongue Employ".

S4L: How did you first get involved in poetry? Was it something that you were good at school?

Poet Billy: Writing is something that always came natural to me. If I was alone in a room I would write stories or comic strips as a form of playing as a child. I wrote some poems in Elementary School and enjoyed it but wrote my first poem when I was 14 years old as i was sitting in my hometown of Babylon, NY's Catholic Church. I wrote some more poems and rock lyrics following this and then I chose to take Poetry as an elective in High School. From that point on it was mostly all poetry and rock lyrics that I wrote with the exception of a 70 page Science Fiction story I wrote when 17 years old and later a play I wrote at 20 years old during that summer. I took a Poetry class in college and when asked to do a Term Paper on a great Poet I was cocky enough to write it on my own poetry and how I was going to become a great Poet and I had gathered many poems by this point. I feel being naive to a degree helped me invent my own style and by studying more on my own helped me find my own post modern signature style. My love and personal reading of Poetry fueled me and inspired me more than school. Reading Long Island Poet Walt Whitman or Beat Poet Allen Ginsberg and listening to rock poetry like The Beatles, Jim Morrison of The Doors "American Prayer" or Patti Smith's "Easter" Bob Dylan "Bring It On Home," of Pink Floyd's "The Wall" or the Velvet Underground or Bruce Springsteen's "Born To Run" was where I was gettng my inspiration and then the lights went on reading HOLY BIBLE and JESUS' parables including the Psalms and Proverbs poetry sections and then it all started to come together while listening to The Alarm and U2 and Midnight Oil and Industrial Music pioneers like Skinny Puppy. It was all street and original and real and true to me- PURE PASSION!!! Heart and mind with a great spirit!!!!!

S4L: Combining Poetry with music in many ways is nothing new (Jim Morrison was doing it back in the 60's and John Cooper Clarke in the late 70's), how did you first get into the idea of adding music to your poetry? Was there any one who you took inspiration from in doing this? Does the music enhance the words of your heart?

Poet Billy: Yes music definitely enhances the words of my heart. When writing or reciting there is always a melody in the poetry to me. A rhythm too even when the rhythm is more ambient. I received lots of inspiration from

The Alarm

,

U2

,

Patti Smith

,

Jim Carroll Band

,

Bob Dylan

,

The Doors

,

Pink Floyd

,

The Clash

,

Led Zeppelin

,

Tom Waits

, and

Nick Cave

. When starting out in late 80's I felt so many genius' have put their hand to poetry. What could I possibly contribute. Then I started thinking that what the Beat Poets did with jazz music has been done and couldn't be done better and the same with Bob Dylan with folk and country and blues, and the same with The Doors as an original and the same with Patti Smith and Jim Carroll with Punk and Velvet Underground and Lou Reed with Alternative Music. So I began to experiment with electronic music in late 80's feeling that Industrial Music that was being invented by Skinny Puppy and Frontline Assembly and electronic music by

Kraftwerk

was a new canvas. So I experimented and recorded with Hendrix-like gutiar or The Cure-like guitar sound with dark Industrial Music with my proverb-like light in my poetry shining through the dark soundscapes. I was like YES, this is something new and original!!!!!! Then I imagined what William Blake would be doing today and came to the conclusion that a spiritual multi-media show would be what he would be writing and performing. So I wrote a 40 minute performance poem with electronic and world music entitled

"The Gallery of Light"

as my

"American Prayer"

going into the 21st century.


S4L: When you peform live do you have musicians with you or is it just straight up poetry?

Poet Billy: My performances take different shapes. It could be spoken word, or with a band, or with a DJ or me reciting to music played from my ipad with performance art and projected film. It could also be any combinations of these things. My poetry takes the form of what I am inspired with and writing at that time and can include other albums, or books from different time periods as well sometimes reinterpreted in a new way. On my latest CD/digital download BEYOND BABYLON my sound morphs all over the place but the album evolves like a book. BEYOND BABYLON is my innovative Dadaist post modern performance poetry with electronic and Americana Pop music. It includes collaborations former Sony Recording Artist and brilliant songwriter Steven Delopoulos of Burlap To Cashmere and legendary Industrial music pioneer and relevant electronic music genius today Blackhouse. There are also collaboration with Em Kruz of upwordspiral including a powerful track "walt whitman america" that includes a recording of Walt Whitman reciting a poem as recorded by Thomas Edison that Em Kruz and I build upon into a bluesey hip hop song with me exhorting America today with lines such as "we need a loving mind, an intelligent heart, LOVE, intelligence of the heart will light your mind."


I was inventing something new with poetry and Indistrial music in like 1988 as Hip Hop was emerging and RAP Rhythm and poetry was being invented. As Hip Hop artists were using turn tables I was creating electronic keyboards sounds by messing with them much like Hendrix messed with the electric guitar. I remember thinking how do you create better Rap Music than Grandmaster Flash or Public Enemy?

S4L: You have released albums and published books is your approach to them very different?

Poet Billy:

I take the same experimental attitude and hopeful SPIRIT to my books and recordings but the medium's are so different too which changes the vibe and approach too. They are both so intimate. Always loved holding a book in my hands and reading it by a fireplace or on the beach or by candle light. There is also something about hearing a Poet recite his poetry since recording that brings out it's meaning with it's phrasing and intimacy.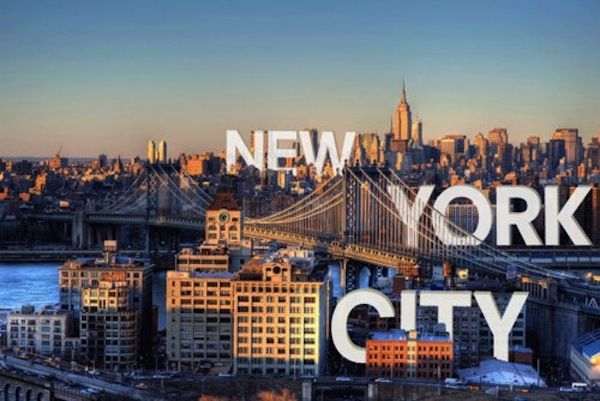 S4L: New York must offer some great material for a poet? Does your city impact you in your writing? I know the Spiritual informs your writing, is that a rare thing for a poet, I have to confess that Milton, Dante, Ginsberg, Kerouac and Blake are probably the only spiritual type poets I am aware of, oh and also the brilliant Bradley Hathaway.

Poet Billy: Yes New York City has the rich and poor and every culture all classing together within a few blocks. If you people watch and listen there are poems and songs waiting to be written every hour. NYC as well as Long Island imaginary are all there in my poetry. In my latest CD BEYOND BABYLON local imaginary from my hometown of Babylon is all over it with soings like "Argyle Park" the local park, "...like marconi" Guilermo Marconi sent the first wireless message from Babylon. The local clock tower that sound from the Presbyterian Church on Main Street is there as well as the first great American Poet Walt Whitman's voice. Whitman was born in Huntington, NY. BEYOND BABYLON was written for my son Zion Lamont about being a single Dad to him (sort of) in Babylon, NY and is based on the Psalm that says, "By the waters of Babylon I wept for Zion" (Psalm 137). I recorded the entire album poetry in one take at a local studio for $50. I was excited and did a video blog at the Babylon docks and explained the Psalm inspiration. One month later when Hurricane Sandy devastated my hometown the poetry which was hope in my own suffering and broken heart took on a greater meaning for the people of my hometown, as I rectied the poetry for them publicly for the first time, prior to the album being released and as I was doing public service like so many people of Babylon and surrounding areas were doing.
And Yes there is such a great tradition of spirituality in poetry. Dante, T.S. Elliot, Dylan Thomas, Walt Whitman's respect for life, Jack Kerouac's searching On The Road, Allen Ginsberg,
William Blake, Charles Bukowski, Patti Smith

to Bob Dylan and my beloved friend Daniel Berrigan
and so many more!

Poetry by nature is spiritual and gives people a voice and also if you have hearing ears an empathy and understanding for different kinds of people of different cultures, subcultures and centuries can be born.
Poet Billy with Em Kruz of upwardspiral

S4L: Is it right that you were once a lead vocalist for a band? Did you do that prior to getting involved in poetry?
Poet Billy:
Yes I was the singer and songwriter for a band Walk On Water that had some success in the Northeast of the U.S. with a music video "A Game Of Chess With Love" and my first nationally syndicated radio appearance on "Religion And Rock" program in 1988. The band was together for 1 year and half the band went it's separate ways just after the first burst of success. I was writing more songs than poetry at that time and the few years prior (sometimes I feel I should give some of those songs from those prior years to an appropriate established artist because it seems like there is a hit or two in there. But I was more interested in recreating the wheel and innovating then and still am now HAH! I began incorporating poetry as an intro into a song in that time period and rehearsals. Then Walk On Water recorded a song "Insecurity" that had sort of poetry verse and then singing chorus sort of like Pet Shop Boys "West End Girls" but different. When first members of Walk On Water left the drummer Jeff Koyyra and I got a guitarist named Billy Poulos to join and Poulos was an experimental guitarist with a college Industrial Music show that took Walk On Water into a more experimental Indstrial Music band that Klayton of later Circle Of Dust fame and now Celldweller got turned on to Industrial Music through and did his first non-heacy metal electronic music/Industrial Music recording with us. A lot of sparks were flying artistically then but it didn"t take any shape. So when Klayton left those new Walk On Water experiments to sign record deal to record Circle Of Dust's first album Billy Poulos and I starting performing some of my poetry pieces set to music at my first poetry reading and when my first chapbook "Eulogy:Flowers For The Living" book came out in 1990.

S4L: You seem to have been at this for many years now, how do you think the scene for poetry has changed in those years, is it a more widely accepted medium of art or is it still more of an underground thing?
Poet Billy:
Yes, I have been at this for quite some time. When I formally started in say 1988 there were't too many Poets around. Some people from the 60's would come to my shows but mostly an alternative music crowd with artists, painters, people into Punk Music or Gothic Music or Industrial Music and so on. For most people I was the only young Poet they had ever met. The live shows, passion and above all timing was with me so this led to my first above ground book of poems "The Gallery Of Light." that finally got released after a few years in 1994. At that time the spoken word scene was emerging in nyc with the Nuyorican Poet's Cafe. I would go there a lot in the Bob Holman days. I loved it and toured with Lollapalooza in '94 with a lot of those poets but still had a different, unique artistic and spiritual vision that kept me on a separate path too. Then in approximately 2000 Bruce George wanted to start Def Poetry Jam HBO Tv series and we spoke on the telephone a few times. It was like he was picking my mind and knew very little about poetry. I was very generous with my knowledge of poetry and ideas about my recent spoken word rock opera but never was offered a slot to perform on the show. It was then I realized this was the moment where hip hop needed to refresh itself and part of that was picking the minds of the street poets. Prior to there was Def Comedy Jam and knowledge of producing tv shows with one microphone so with added knowledge of poetry sparks could fly and they did for many great seasons!!! I was a fan as bringing up my son Zion who was born in 2000. So today in 2015 spoken word has evolved and poetry in Pop Culture where there is an open mic and people trying their hand at poetry in every town in coffee houses, clubs and colleges. Poetry has come a long way in Pop culture consciousness. As far as books, Cd's and poems in magazines it is still an underground scene too. Poetry is usually a labor of love without much money being made by the artists. However Poet Billy Lamont would love to see that change and have his poetry communicate to the masses keeping it's integrity and filling Madison Square Garden!!! Maybe it has already whenever people go to a Bob Dylan or U2 or Bruce Springstein show or Nas or Radiohead show there anyway!!!!!!!

S4L: Music is seen on this blog as a soundtrack to our lives, I'm wondering what 5 songs and five albums have been part of the soundtrack of your life?
Poet Billy:
Oh boy don't think I can pick 5...Hold on...Top 20 Soundtracks of my life??? Here goes...
Poet Billy with Mike Peters
S4L: What does the future hold for Poet Billy Lamont? I heard you recently got engaged, congratulations. That's more fuel for the poetic fires sorted then!
Poet Billy:
HAHA!!! Yes just got engaged!!! This woman and relationship is FIRE for sure!!!!!!!!! This year has many open doors and holy timing and prosperity for me like so many others!!! I can't talk about too much at the moment but can say some cool and exciting things are coming!!! I am spilling over with inspiration like never before!!!!!!! I would also like to say that when I focus on some inspirations it seems like I get bombarded or someone close to me or in family get bombarded by life and needs my attention. So GOD willing you will be hearing from me a lot and like never before this year and next. I also spent a lot of time on developing a multi-media show for Beyond Babylon and didn"t get to fully actualize that performance or tour or the promotion of this album so would love to do that too. Perhaps videotape the entire show to like the 45 minute "the gallery of light at CBGB's in 1998. It feels like the entire album needs to be a video but I am working on a few new music videos and video promos for the album. I would also like to do a poetry reading publicity event reading the poem I wrote for for Mike Peters of The Alarm's "The Scriptures" recording to help foster peace in The Holy Land as a benefit for Love Hope Strength Organization and those fighting cancer in nyc soon, good Lord willing. Thank you for the opportunity to share some of my art Mr Watson!!! PEACE to you.
S4L: My pleasure Poet Billy.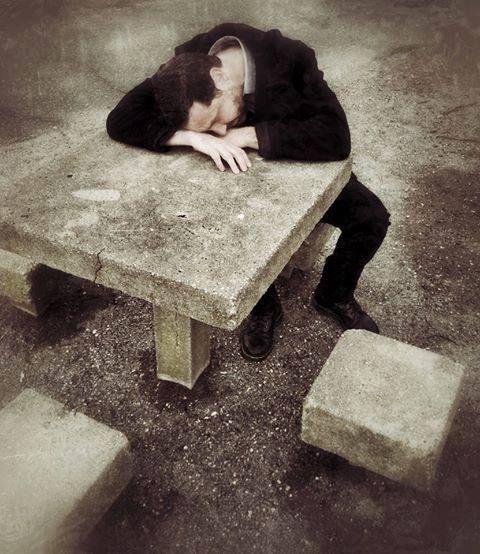 We think that we wore old Poet Billy Lamont out so he's gone to have a rest now!
Keep your eyes open for a Special Postscript to this interview (coming next).