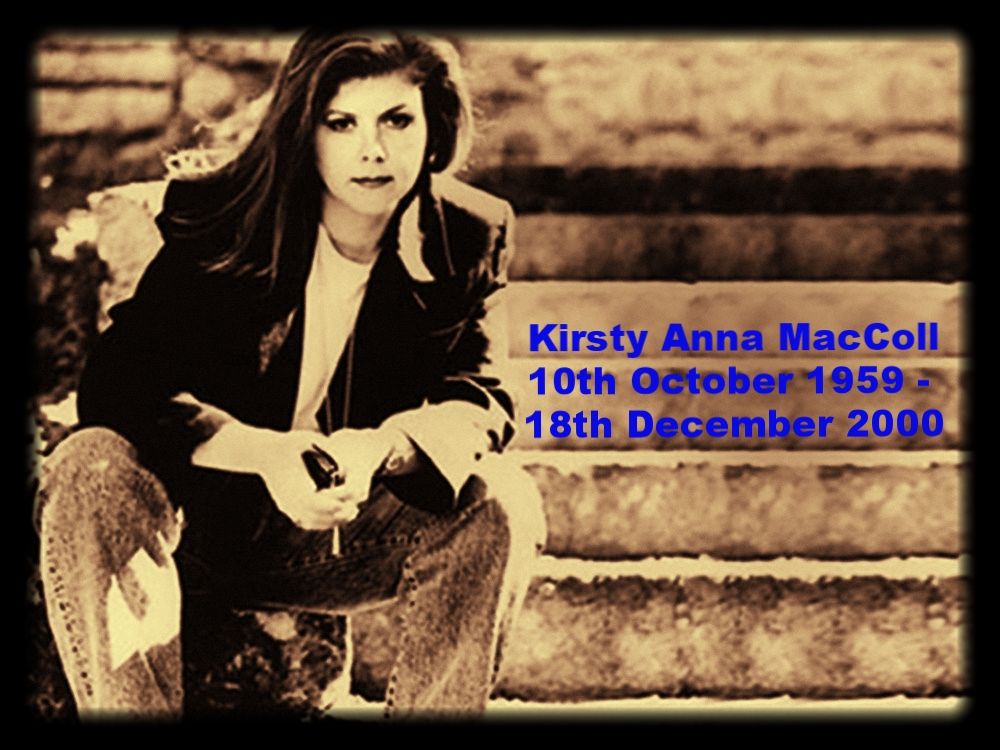 It's that time of year again when you turn on your radio or watch a tv show extolling the wonders of Christmas music that the voice of Kirsty MacColl is heard alongside The Pogues singing the delightful Fairytale of New York.
The great pity I think is that whilst the song is a now considered to be one of the great classic Christmas tunes of all time that we often forget that Kirsty actually had a career of her own and released a number of brilliant singles and albums and was passionate about spotlighting music often overlooked by the mainstream.
On the 17th Anniversary of her death I am convinced that Kirsty MacColl is someone worth remembering. I am amazed at how little success she actually had with her music when she was alive. She once said in an interview in 1989, "I love Pop Records. That's what I'm trying to do. I'm trying to get down to writing the perfect pop single." Listening afresh to her albums, singles, b-sides and rare recordings I think she did that over and over again.

I hope that if by reading this that you are discovering the music of Kirsty MacColl for the first time that you will give the girl from Croydon a chance to impress. She also said that "making records is just trying to put on to vinyl what I've got in my head", and I trust that what you find will give you a good picture of what was going on in her head and heart.

If you have heard her music before then I do hope that this leads you to dig out her albums, singles, CD's etc from your collection to give her a fresh hearing.
Here's just one of many Compilations that are out there of Kirsty's music. Enjoy.

Galore: The Best of - Kirsty MacColl
Produced by Steve Lilywhite
UK Charts #6
Galore: The Best of Kirsty MacColl
The Life and Songs of Kirsty MacColl
BBC Documentary