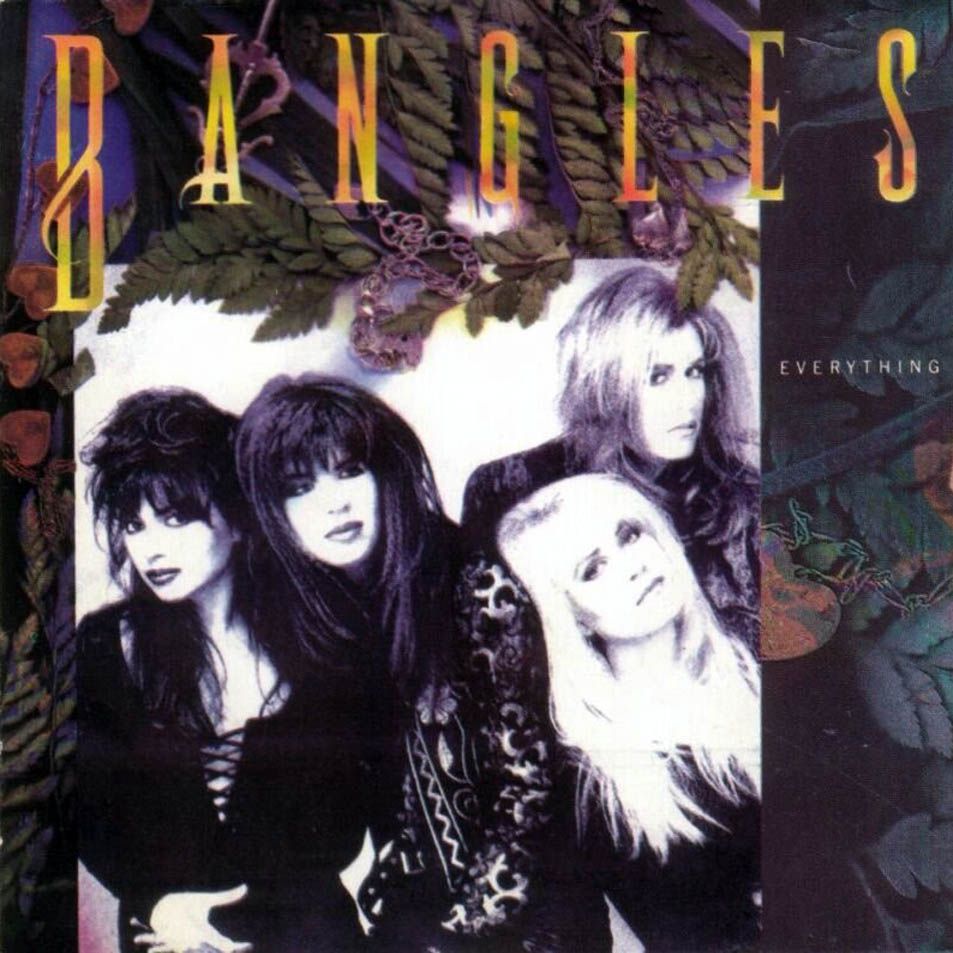 Produced by Davitt Sigerson
Released 18th October 1988
Personnel
Bangles
Susanna Hoffs: lead
and

backing vocals, guitars, percussion
Vicki Peterson: lead
and

backing vocals, lead
and

rhythm guitars, mandolin, multi-instruments
Michael Steele: bass, lead
and

backing vocals, guitars, percussion, multi-instruments
Debbi Peterson: drums, percussion, lead and backing vocals

Additional Musicians
Darryl Citizen: "noise"
Paulinho da Costa: percussion
Bobby Donati, Vinnie Vincent: guitars
Tommy Morgan: harmonica
Jim Snodgrass: tabla
David Lindley: guitars, bouzouki, saz, Dobro, multi-instruments
Walker Igleheart, John Philip Shenale, David White: keyboards, programming
(

Links Below
are not necessarily the released single versions, some will be live or tv performances
)
B-Side Let It Go originally appeared on the Different Light album.
Everything, the third Studio album from the Bangles also turned out to be their last Studio album for fifteen years! Tension within the camp had arisen mainly due to the record label releasing singles that featured the lead vocals of Susanna Hoffs, on the albums all of the girls contributed vocally and in a songwriting capicity equally (of Everything's 13 tracks, five were Hoffs', three were bassist Michael Steele's, three were drummer Debbi Peterson's and two were guitarist Vicki Peterson's. And yet the two major hits from this record - the unapologetically flirty In Your Room and power ballad Eternal Flame - are Hoffs showcases).


My favourite track on the album is Glitter Years, which was penned by Michael Steele and is about her short stint as a member of The Runaways (people always forget that she was there with Joan Jett and Sandy West right at the start of the band).
By the time Eternal Flame was hitting #1 in various countries around the world the band were fractured and soon after began drifting off to pastures new. I'll Set You Free was the fourth single release from the album and it was a goodbye from the band, they didn't make a video for it as the band had already broken up!
Let The Day Begin...Let The Day Start!