Released 27th October 1979
UK Chart #12
Motörhead
Lemmy Kilmister – lead vocals, bass
"Fast" Eddie Clarke - guitar, backing vocals, lead vocals on "Step Down"
Phil "Philthy Animal" Taylor - drums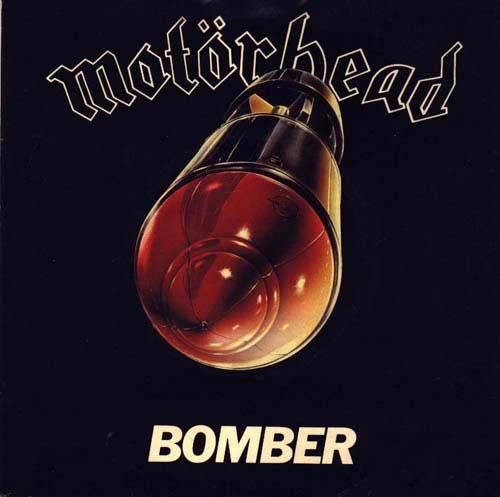 UK Chart #34
Was released in Blue Vinyl
TV Performance 1979
Motörhead are one of those bands that were loved by Rockers and Punks and a lot of that probably had to do with Lemmy's embracing of bands like Ramones and The Damned.
Bomber was their third studio album and their second of 1979 (Overkill had been released in March and reached #24 in the album charts). Lemmy had thought that if the band had the opportunity to road test these songs before recording them the album might have been better, but nevertheless the album became their highest placed of their first three long players reaching #12.
Producer was Jimmy Miller who had worked with the Rolling Stones between 1968-73. He was let go by them due to his heroin habit. So Bomber was a bit of a comeback for him but it wasn't too long before he was back on the smack! It's interesting that the opening song on the album, Dead Man Tell No Tales, is specifically an anti-heroin song!
Critics felt that the songs on the album weren't as strong as those on Overkill but there's a few on it that are considered classics by Motörhead fans (Stone Dead Forever, Dead Men Don't Tell Tales and Bomber in particular).
Let The Day Begin...Let The Day Start!