Pauline Murray and The Invisible Girls - Pauline Murray and The Invisible Girls
Produced by Martin Hannett and Steve Hopkins
Tracklist
A1 Screaming In The Darkness
A2 Dream Sequence 1
A3 European Eyes
A4 Shoot You Down
A5 Sympathy
A6 Time Slipping
B1 Drummer Boy
B2 Thundertunes
B3 When Will We Learn
B4 Mr. X
B5 Judgement Day
Personnel
Pauline Murray: lead vocals
Robert Blamire: bass
Martin Hannett: keyboards
Steve Hopkins: keyboards
Vini Reilly: "special guest" guitar
John Maher: drums
Dave Rowbotham: guitar
Dave Hassell: percussion
Alan Rawlings: guitar (only The Visitor)
Wayne Hussey: guitar (only The Visitor and Animal Crazy)
Bernard Sumner: guitar (only Searching For Heaven)
(1993 CD Reissue)
The Video above contains the 1993 CD Reissue on Polestar that has three bonus tracks on it that were released as a 10" Single with Searching for Heaven as the A-Side.
This album is dedicated to Martin Hannett who died in 1991.
Singles on Pauline Murray and The Invisible Girls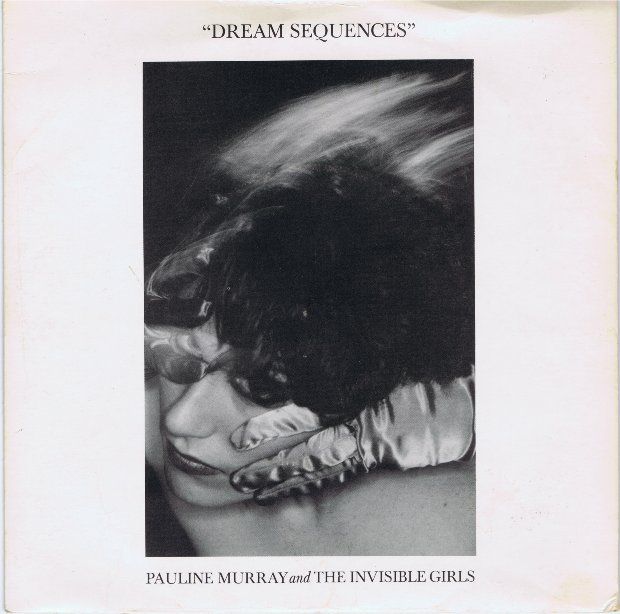 Pauline Murray is best known as the lead vocalist of Penetration, but once the band had finished she immediately launched into new musical territory backed by The Invisible Girls (who had been the backing band for John Cooper Clarke's studio albums).
Producer Martin Hannett had originally played bass guitar for The Invisible Girls moved over to the control desk and former Penetration bassist Robert Blamire stepped into that position. The drummer for the band Paul Burgess was off drumming for 10cc so John Maher (Buzzocks) took occupation of the drum stool.
(Back Cover of 2014 Reissue on Les Disques Du Crépuscule )
In 2014 the album was again reissued and expanded to two discs this time including the B-sides to Dream Sequence I and Mr X and also the John Peel Session from March 1980:
and a Disc of live tracks from various shows in 1980 and 1981.
The album still sounds really great I think even after all these years!
Let The Day Begin...Let The Day Start!