Produced by Steve Lilywhite
Released 20th October 1980
US Chart #63
A1 I Will Follow
A2 Twilight
A3 An Cat Dubh
A4 Into The Heart
A5 Out Of Control
B1 Stories For Boys
B2 The Ocean
B3 A Day Without Me
B4 Another Time, Another Place
B5 The Electric Co.
B6 Shadows And Tall Trees
Personnel
Bono – lead vocals
The Edge – guitar, backing vocals
Adam Clayton – bass guitar
Larry Mullen, Jr. – drums
B-Side:Things To Make And Do
Did Not Chart
From the NME 16th August 1980:
"A jaunty pop record filled with interesting noises. U2's third single would be a wonderful soundtrack for a film of people hang-gliding (plenty of upward shots into the sun), or the more modern type of soft-drink commercial. Make no mistake, this is the sound of '67! This is the sort of record that happened when drugs met progressive pop, and I can put my hand on my heart and truthfully state that I would have bought this single without a second's hesitation when I was 16. Mine's a 7-Up".
- Charles Shaar Murray.
Did Not Chart
Taken from the NME 15th November 1980:
"Running Bow Wow Wow a dangerous close second - as though competition should matter that much - comes this cut from U2's debut album. 'I Will Follow' stands out from the drab ranks of dull-but-worthies and just-plain-awfuls, distinctive for the strength of its individuality, the way that U2 actually seem to believe in the song. Brittle guitar gibbers away over a dense, muffled, driving beat; the number pushes forward with such propulsion it starts to soar - over and away from heavy rock's leaden limitations. Two or three more of this standard and we could have declared this A Decent Week."
- Paul Du Noyer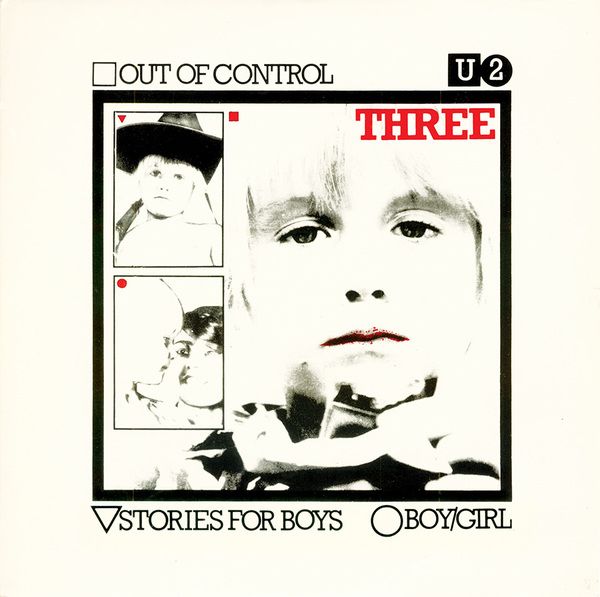 The Three EP was the Debut record from U2 and released on CBS Ireland.
Out of Control and Stories for Boys were re-recorded for the album, and a live version of Boy/Girl appeared as the B-Side to I Will Follow.
Twilight was also re-recorded for the album.
I'm not totally sure why it was but 11 O' Clock Tick Tock received a review on the 9th August 1980 (three months after it was released!) in the NME, penned by one of their biggest supporters Paul Morley:
"Not enough attention has been paid to this one. U2's determined anti-single is a non-hit of beauty if there was one from a band who have 'hit singles' stacked up ready to wake the dead. It's a good sample of Martin Hannett's genius - his is not just a physical technique, but abstract also. Compare the orthodox dynamics of U2's 'Out of Control' with the spacious and uneasiness of '11 O' Clock Tick Tock'. Hannett has transformed the group, allowing the metaphysical space to roam through, letting each individual come out of himself. This single is a masterpiece, U2 growing up before anyone's had a chance to say they are childish. Single of the Year along with 'Love', 'Treason', 'Floorboards', 'She's Lost Control', 'C30, C60, C90 Go' and 'How I Wrote Elastic Man'."
All of these tracks appeared on the 2008 Remasterd Deluxe Edition of the Album
Way back in 1980 there was a band comprising of four lads from Dublin, Ireland, called U2. This was a long time before Bono Vox became spokeperson for causes across the globe and the stage was like a giant play park to him. It was when Adam Clayton looked like that sixth former from your school who did as little work as possible and yet somehow managed to get the top grades. The Edge at this period had no time for beanie caps or hats as he was sporting a full on follical explosion on his noggin. And baby-faced Larry Mullen Jnr seriously looked like he had just broken out of primary school and was pounding the drums because there was nothing else to do!
I was quite fortunate to have seen U2 quite a few times prior to their Debut album at the Half Moon in Herne Hill and at The Marquee during their residency (having the cushy little job as glass collector meant I got to see a lot of interesting bands). I actually thought they were pretty good live, a bit rugged in places, but they were still learning and discovering the sound they wanted (no doubt the likes of Martin Hannett and Steve Lilywhite enabled them to get there a bit quicker). Within the same set you would often get moments of sheer brilliance when the music soared and you would get moments of sloppiness due to their youthful exuberance but as I said they were still on a learning curve and would get much better and fewer mistakes (the shows at the Marquee demonstrated a real sense of growth as they improved week by week).
Many people go on about what U2's best album is (and they've had a few good ones and some, in my opinion that were not very good at all!) and it's a hard decision to come to and because everyone is different you are bound to get various answers if you ask the question. I personally love The Unforgettable Fire above say The Joshua Tree but their debut album, Boy, is one to which I return more frequently than any of their albums.
The Album is Thirty Six years old today.
What The Crtiics Said About Boy*
In the UK, the reviews were favorable. Paul Morley of NME praised the album as "honest, direct and distinctive" (Morley's review is worth reading again in full see NME Originals U2 p16), while Betty Page of Sounds dubbed the band the "young poets of the year". Melody Maker hailed it as a "rich" record, with reviewer Lyndyn Barber writing that "Boy is more than just a collection of good tracks assembled in an arbitrary order", and that it had "youthful innocence and confusion". The Guardian wrote that it was a "strong debut album", but that "it only needs slightly stronger melodies to be very impressive". Time Out's critic Ian Birch hailed Boy as a "timely" album and said, "Firing off a tradition laid down by the like of Magazine, [Siouxsie and] the Banshees and Joy Division, U2 have injected their own brand of grace and sinewy spaciousness to create a romanticism exactly right for those who sport chunky riffs and mackintoshes". Declan Lynch of Irish magazine Hot Press remarked that he found Boy "almost impossible to react negatively to".

*All of this section was info on U2's Wikipedia Page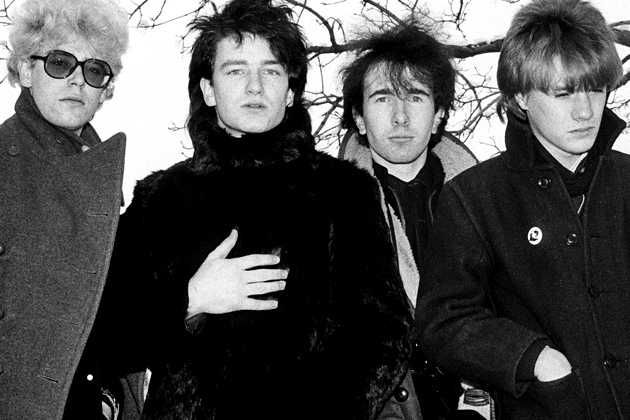 Let The Day Begin...Let The Day Start!