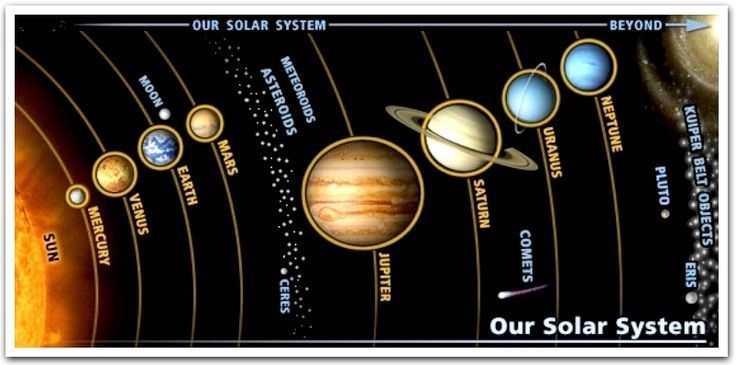 The Planets and Space is always a popular theme on the news as Pluto has been much in the news of late with pictures being sent back from the dwarf Planet relayed on our TV screens so I thought it would be a good idea to see what music had to say about The Solar System, and there's enough to fill a good few playlists but I've stuck with 20 tracks as is the custom of Music is the Doctor.
Planet Clare - The B-52's
A live version from 1980 at the Capitol Theater.
Space Station #5 - Montrose.
"Start, with the sun
And move on out
The future's in the skies above
The heavens unfold
A new star is born
Space and time makin' love"
Released in 1973 by a band that featured Sammy Hagar on guitar. The opening riff has a familar ring to it (listen to Suspect Device by Stiff Little Fingers!).
Between Planets - Jesus and Mary Chain.
Turns out that it's nothing really to do with Planets according to the lyrics. It's a great track though from their 1989 Automatic album. Worth including for the title alone.
Girl From Mars - Ash.
"Do you remember the time I knew a Girl From Mars?
I don't know if you knew that.
Oh we'd stay up late playing cards,
Henri Winterman Cigars.
Though she never told me her name,
I still love you, Girl From Mars."
Howling at the Moon - Ramones.
Single from the most excellent Too Tough to Die album.
Drops of Jupiter - Train.
"Now that she's back in the atmosphere
With drops of Jupiter in her hair, hey, hey, hey
She acts like summer and walks like rain
Reminds me that there's a time to change"
Mercury is Just a Planet (Now You've Gone) - Joe Bone and the Dark Vibes.
Joe Bone and the Dark Vibes hail from Glasgow. This is what Joe said about the song:
"Mercury is one of the few planets that can be seen from earth, a man points this out to the woman he loves who is fascinated that it wasn't a star as it didn't flicker and was so beautiful,a magic moment of love caught in time. But now she's, gone so has the magical memory, and Mercury is now just a planet he can see from earth a place he wishes no longer to belong."
Another Girl Another Planet - The Only Ones.
The John Peel Session version because Peter Perrett says he prefers this version. The song was covered recently in the UK by The Replacements as a closer to their shows.
Telstar - The Tornadoes.
Still stands as one of the great instrumental tracks ever I reckon.
"But only time will tell, if it's truly for real
Can't change your mind, all I know this is what I feel
Whether I'm wrong or right, please keep my life in sight
And never take you eyes off me

As I look up to the sky today
Well I can see you looking down on me
It brings a smile to my face again
Satellite"
Title track to their excellent 2001 album on Atlantic Records.
"Old world's burning in our minds
Watch it fall away and die
We begin to lose our minds as we open up our eyes
Chasing stars all through the sky
Comet's on it's way tonight setting all the world alight"
Space Oddity - David Bowie
"This is Major Tom to Ground Control
I'm stepping through the door
And I'm floating in the most peculiar way
And the stars look very different today
Here am I sitting in my tin can
Far above the world
Planet Earth is blue
And there's nothing I can do"
There's a hat load of songs by Bowie spotlighting Space etc and as we've already had the Ash track about Mars I've decided to go with this one.
Hard to imagine that this was released in 1969 just a few days before the Apollo 11 Moon landing.
Saturns Pattern - Paul Weller
Title track from the 12th Solo Album by Paul Weller released recently.
Bit of cheesy pop as the girls pull off a worthy cover of Dutch band The Shocking Blue's Venus.
Great single from the truly under appreciated Frestonia album.
"You seduce me, you abuse me, you frustrate me and amaze me,
What is wrong with me?
It's bad enough that you could say that, It's bad enough,
I wish that I could trade these eyes,
Because now I only despise my own lies,
You sedate me, elevate me, incarcerate me, you hate me,
Neptune in the sea"
Hadn't heard this one before but it fitted with the theme.
I know, strange stuff but what can you do!
Uranus - Sleeping at Last.
The Earth Gave Me You - Delays.
I like this band a lot, shame that they were never bigger.
Champagne Supernova - Oasis.
From the excellent (What's The Story) Morning Glory? album and a superb album closer.