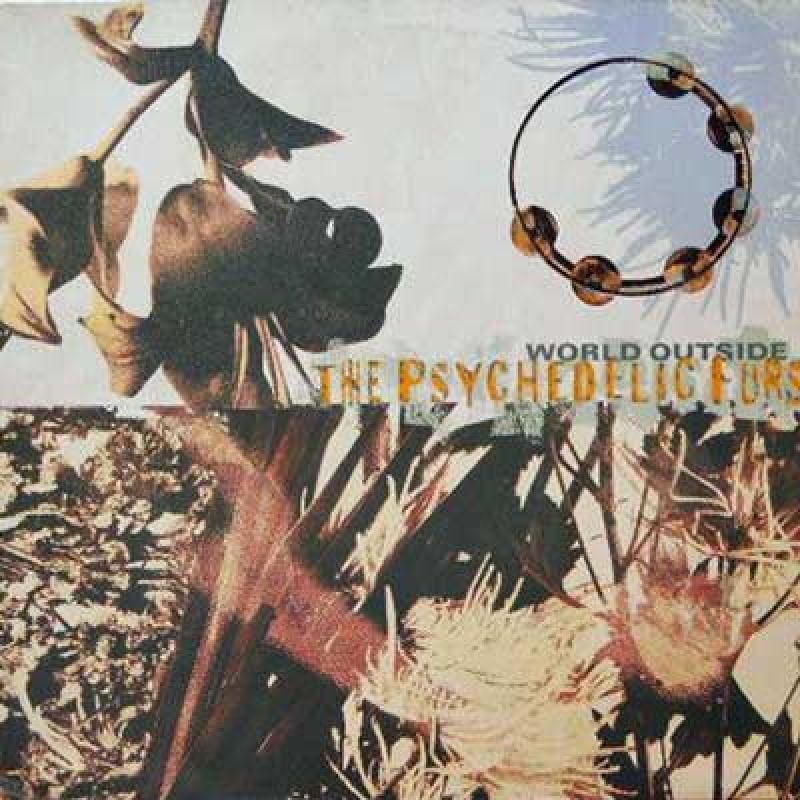 World Outside - The Psychedelic Furs
Produced by Stephen Street and The Psychedelic Furs
Personnel
Richard Butler – vocals
John Ashton – guitar
Tim Butler – bass guitar

Additional personnel
Don Yallech aka 'Wild Don' – drums
Knox Chandler - guitar
Joe McGinty - keyboard
World Outside is the Seventh Studio Album from The Psychedelic Furs and indeed their last Studio Album because since it's release to date The Furs have not issued another new Studio Album.
Two singles were issued from the album: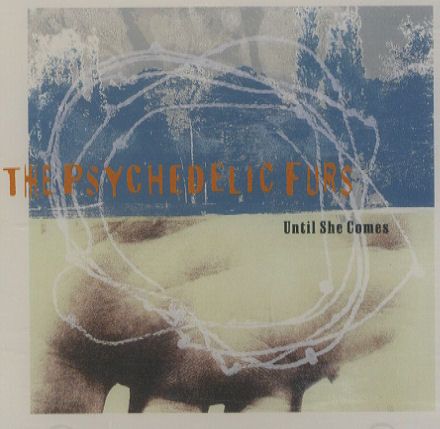 There have been plenty of Compilations (7 infact) and a couple of live albums, but NOTHING, NADA, ZIP when it comes to a brand new album! This point I have to confess is incredibly sad. They are out touring almost every year, and yes they still sound pretty great live but seriously there has to come a point when you just stop churning out the same setlist every tour with a few deviations and sit down and write new material.
As a fan this is all a little frustrating so I thought I'd pen an open letter to Richard Butler:
Dear Richard
As a fan of your band since before your debut album was released and having seen you live in concert many times I thought I'd drop you a wee note from Scotland. Fear not, I'm not one of those crazed fans who turns up at every gig on the tour, stands down the front and holds a sign saying "I Want You To Have My Babies!" - that would be quite difficult to achieve as we are both men! Rather I'm the fan who counts it a great joy to have had the music of The Psychedelic Furs form part of my very own Soundtrack4Life.
Today is the anniversary of your last studio album World Outside. 1991, that was a long time ago and surely it must be time for another Studio album from you and the band.
Yes it was nice when you came back from your hiatus and released the live album Beautiful Chaos: Greatest Hits Live (2001), and on it was a new song "Alive (For Once In My Lifetime)" both studio and live version (and on the Live at The House of Blues DVD another three songs that were unreleased - "Anodyne (Better Days)", "Cigarette" and "Wrong Train"). That held out some hope that there might be new material in the pipeline and possibly a new album but 14 years on there has been silence on that front!
I know you have been busy with your art (and for the record it's pretty good as well) and that you and the band are out on tour quite a bit but surely you must think at some point that new material needs to be added to the set and to get that music out to the fans (in this digital age it's not too difficult to do I hear!).
Maybe the non-stop touring has actually taken up precious time and there's just not enough hours in the day to get into a recording studio. Also there's the harsh reality that making records is not where the money is these days and that if your lives depended upon record sales alone you'd be a very hungry and destitute band (this is probably a reality for 98% of bands out there at the moment)!
Have you ever thought of going the route of the Kickstarter or Pledge campaigns to get a possible new album out? A lot of bands seem to do it these days and the fact that you would have complete control over what you recorded and how it was produced, and what the artwork and packaging would be like is surely a huge plus for you guys.
I know that as a fan I shouldn't expect you to write to order or anything like that, it's just that I would love to hear about the things that are inspiring you today and the best way of communicating that is through song.
I don't know if you'll get to read this (I hope you do). I wish you and the band well for the up and coming tour dates and I hope that amid the pleasure of playing songs from your vast back catalogue you might just give a little thought to making something new.
Yours sincerely
Doug
*******
Note: Thanks to Lily from New Jersey for providing some balance to my thoughts.