I'm very excited to once again have the chance of chatting to Matt Dangerfield
(we last spoke with him on his own back in 2013!), Guitarist and Vocalist of one of the most treasured Punk bands The Boys. Earlier this year they found themselves in China of all places and they recorded their latest album 'Undercover - Live in China' there!
We get the lowdown on how that all came about courtesy of Matt and also get a wee update on Honest John Plain after his accident a short while ago.
Also there's a review of the album - I spoil you lot too much! - Doug
Note:
All photos of The Boys in China are courtesy of Rachel Gouk and the album cover is designed by Matt Dangerfield.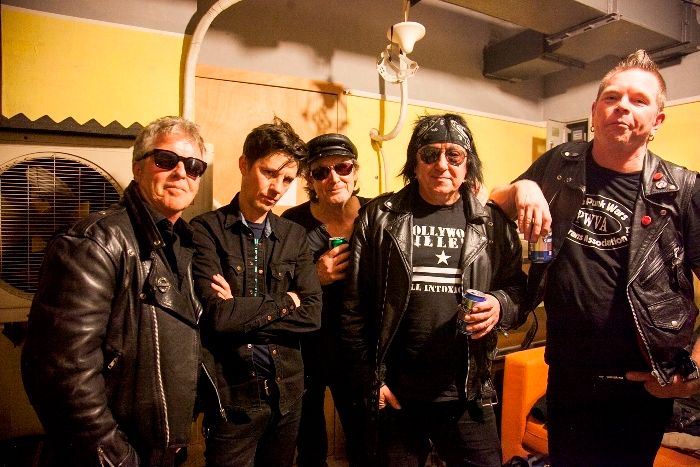 S4L:
The Boys Live in China - it has a nice ring to it doesn't it? How did you come about getting the opportunity to play there?
Matt:
Some guys from Shanghai contacted us about doing a Chinese tour. At first we didn't take it too seriously as we get contacted by people from all over the world interested in getting us to their neck of the woods. And when it's a long-haul destination, flight costs are a major stumbling block so these kind of offers often don't reach fruition. But we soon realised these guys were seriously committed to getting us there and we were really looking forward to playing to Chinese audiences – we had nine gigs lined up.
S4L: Why did you end up doing a "secret show"?
Matt:
Because after the Chinese Ministry of Culture cancelled our tour and banned us from playing live anywhere in China, doing a few secret gigs was the only way we would get to play to a Chinese audience. The only reason we were given for the ban was "crowd control and security issues". Remember, this was in January, just weeks after the Shanghai New Year stampede in which 36 people died. I guess there was a general nervousness amongst officialdom as to who would take the blame for that as well as any further crowd problems, especially involving a foreign 'punk' band. Who knows how they think? After our initial disappointment, we decided to make the best of our situation. We had a lot of publicity – it was even announced on the evening TV news etc. - and met a great bunch of people who really helped us out regardless of their own security. In the end we managed to play three secret gigs, make two videos, do lots of TV and press interviews and, of course, record the live album. On top of that we really enjoyed China, the people and their way of life.
S4L: The band managed also to get on TV in China, was that an unexpected bonus of being in the country?
Matt:
A lot of press interviews and promo stuff was set up for us before we arrived but once news of the Ministry of Culture ban broke, we ended up doing a lot more. The Beijing TV thing was originally supposed to be us playing one live number and a short interview but by the time we met up with them in Beijing they had decided to make a one-hour documentary instead.
S4L: I guess one question is begging to be asked is how on earth did the music of The Boys find it's way to China in the first place?
Matt:
I really don't have a clue. You have to take into account there has only been a Chinese 'music industry' for around 15 years, before that there was just Chinese music. So Chinese music fans have being doing a lot of catching up. Thanks to the internet, they have access to decades of music from the past as well as the new stuff they hear on the radio. There's a vibrant scene in China with clubs that cater for fans of punk, rockabilly, metal, country...you name it. I'm guessing that in any country that stubbornly suppresses freedom of speech, maybe the rebellious, anti-establishment nature of punk appeals.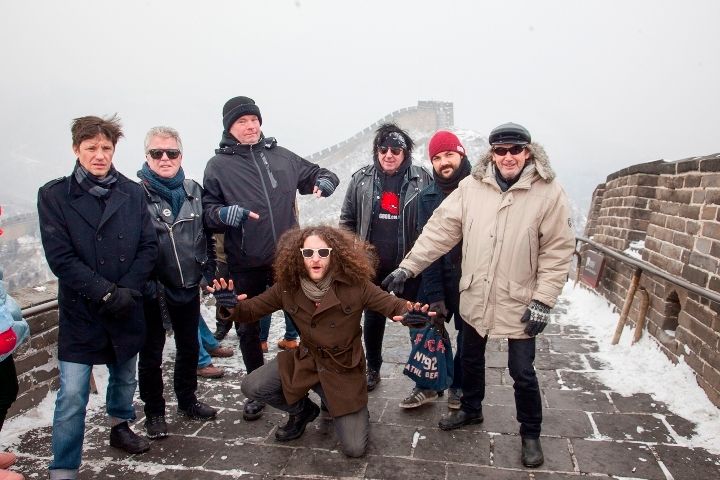 S4L: Is this the first official live album from The Boys? I recall you had some bits of a show for the BBC In Concert released (though off the top of my head I think it was a split album between you and another Punk band who I cannot recall now!).
Matt:
As far as we're concerned this is our first official live album as we had control of it from start to finish. The BBC In Concert LP you're referring to had us on one side and The Vibrators on the other as the BBC In Concert programmes were half-an-hour long. The deal you did with any BBC recording gave them 100% ownership of the rights.
S4L: You filmed the show in China, can we expect a Live DVD in the near future?
Matt:
It's possible we'll do something along those lines, but we haven't made any plans for that yet.
S4L: Any update on how Honest John is doing? We were saddened to hear of his recent accident.
Matt:
I spoke to him yesterday (thursday). Physically, he's healing fast but he took a knock on the head in the fall and doctors in London want to monitor him for a while. John told me that he is confident he will be fit to play again in 10-15 days.
S4L: What's the plan for The Boys for the rest of the year?
Matt:
We have Rebellion in Blackpool early August then we have a bunch of dates in Sweden. We are still considering options for later in the year and 2016 looks like being a great year for us gig-wise.
The Review
Undercover - Live in China - The Boys
Released July 2015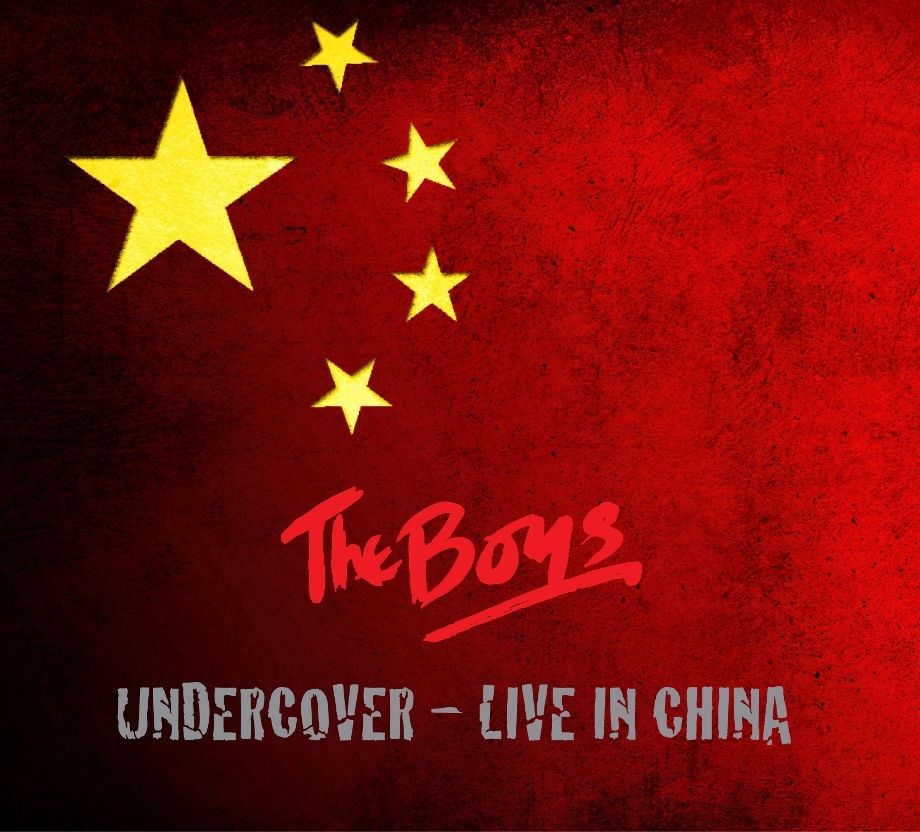 Live albums are usually the kind of thing that happen between Studio albums or are the result of a recent tour or an obligation of contract to a record company. At other times though they can be the result of something so special that there's not a chance in the world that it will ever happen again! Such is 'Undercover - Live in China' by The Boys.
Everyone can remember their First Time and I'm certain that the fans who showed up for this gig will have it written on their hearts for decades to come...."late nights spent kicking round the football, we carved our initials on the school wall, remember those Brickfield nights...!"
This 13 song set is a great reminder of The Boys Past and an introduction to The Boys Present. Four tracks from their latest album 'Punk Rock Menopause' are here (1976, I'm a Believer, Punk Rock Girl and Global Warming) and sit well with classics like TCP, Terminal Love, I Don't Care,

Brickfield Nights

, First Time, and Sick on You.

As a kid I had the opportunity of seeing The Boys many times but here they are in 2015 sounding as fresh as ever. The earlier songs, drawn from each of their albums released between 1977-81, come across just as vital as they were back when they were first recorded and there's not even a hint of rock posturing on the recording it's just straight forward rock and roll at its finest - exactly as it should be!
All in all it's a great edition to the canon of The Boys musical legacy and a declaration that The Boys are still a force to be reckoned with!