Thirty Five Years ago today Malcom Owen, lead vocalist of The Ruts passed away, he was only 26 years old. The best way of remembering him is not to spotlight his addiction to heroin but to turn towards the music that he made with The Ruts between 1977-80.

In my mind The Ruts were one of the best live bands around in the late 70's. Dave Ruffy and Segs Jennings provided a pulsating rhythm track that drew upon the energy of punk and the the deep cool vibes of reggae. Paul Fox added guitar that was so off the charts at times that you wondered if he had just stepped out of the future and was bringing back sounds that were quite alien to our ears and that would frame the sound of rock guitar for years to come, and Malcom Owen of course added the passion with lyrics and an intense vocal performance. Put together it was one of the most amazing sounds ever.
Staring At the Rude Boys.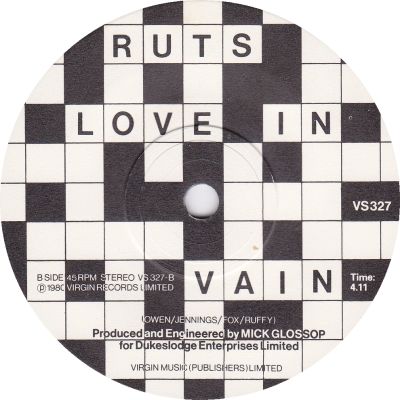 There has been a lot of interest in The Ruts and Ruts DC down through the years (and rightly so!) and a new book has recently been published telling their story. You can get it from here.