Z is for....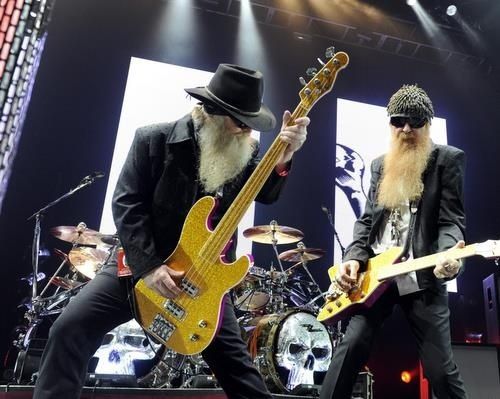 ZZ Top formed in 1969 in Houston, Texas. The band comprises guitarist and lead vocalist Billy Gibbons (the band's leader, main lyricist and musical arranger), bassist and co-lead vocalist Dusty Hill, and drummer Frank Beard. Their line-up has not changed in 46 years!
The beared wonders (Frank Beard used to be the only one not sporting a beard but the above concert from 2013 shows that he has one, though not as long and thick as Billy and Dusty's) have been churning out their own brand of the blues a long time and have known a period of success when they were one of the biggest bands on the plant.
They kind of dipped out of the record market for awhile (though a re-release of expanded earlier albums was undertaken in this time) after their 2003 album Mescalero but bounced back with a Top Ten album in 2012 with La Futura.
They are currently out on tour until August.
Click on the links to enjoy the music.