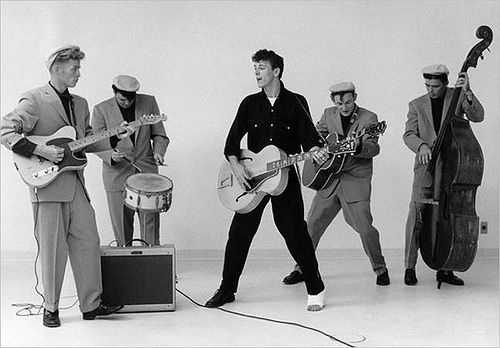 Alongside 'Rock Around the Clock' by Bill Haley and the Comets, 'Rave On' by Buddy Holly, 'Jailhouse Rock' by Elvis Presley, and 'Whole Lotta Shakin' Going On' by Jerry Lee Lewis I would have to say that 'Be-Bop-A-Lula' is right up there as one of The Greatest Rock and Roll Singles of All Time!
It was released on Capitol Records on this day in 1956.
According to Wikipedia 'Be-Bop-A-Lula' was the B-Side of 'Woman Love' but most other places state that it was actually the A-Side.