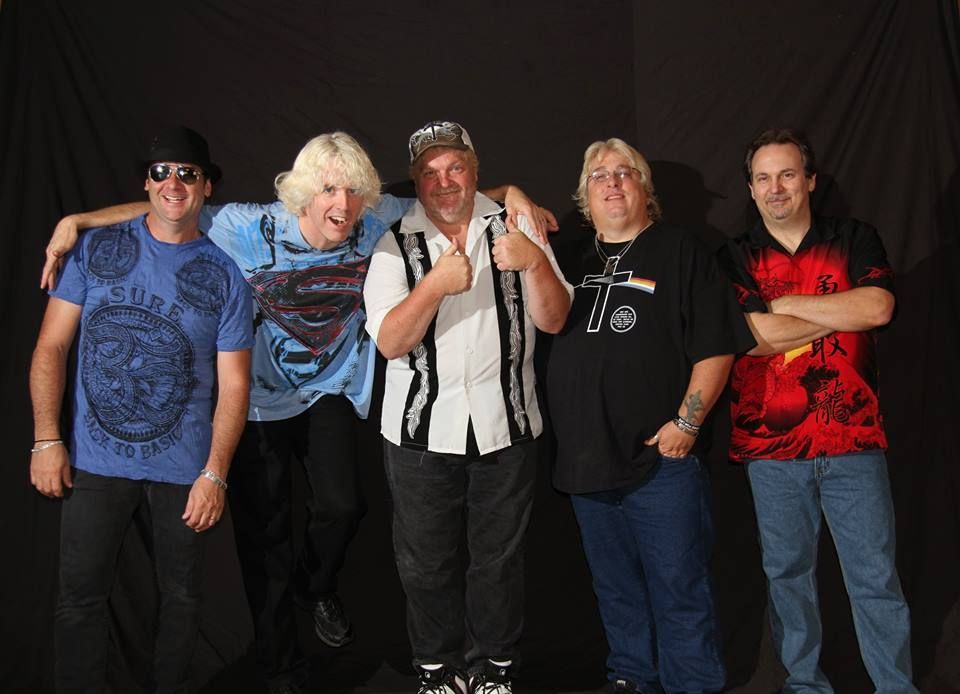 Back at the start of this year when I began the Alphabet Beats series I included ApologetiX, a Christian Parody Band based out of Pittsburgh, they have released 28 Albums of Parodies since forming in 1992 and this year so far they have released two albums and a further ten singles!
I first spoke with J. Jackson many years ago on MySpace (do you remember that!) and got the opportunity to meet him in person and witness ApologetiX in concert when my wife and I went to AtlantaFest in 2002. It takes a particular talent to do what they do and alongside crafting fine Biblical Parodies of Modern Day Pop/Rock/Hip-Hop/Metal songs they are exceptionally gifted musically as a band.
The bookstore that I worked in was the only one in the UK selling their CD's and they used to fly off the shelves. And it was always exciting to see just what they were going to do next, and infact it still is exciting very exciting to see. Recent releases has seen The Go-Go's, Abba, Black Sabbath, The Beastie Boys, Gary Numan, Jimi Hendrix and Fleetwood Mac (to name but a few) get the ApologetiX treatment
There's loads of links to click on to investigate the music of ApologetiX further and also for other music mentioned in the interview.
ApologetiX Parodies cover a wide range of musical styles spanning the decades between the 1950's and the present day. Here's just a handfull of the artists that they have done:

Elvis Presley

,

The Beatles

,

Rolling Stones

,

Steppenwolf

,

Billy Idol

,

The Clash

,

Pat Benatar

,

Steve Miller Band

,

Nirvana

,

Blink 182

,

Green Day

,

U2

,

Springsteen

,

Deep Purple

,

Eminem

,

ELO

,

Tom Petty

, Guns 'n' Roses, and so much more.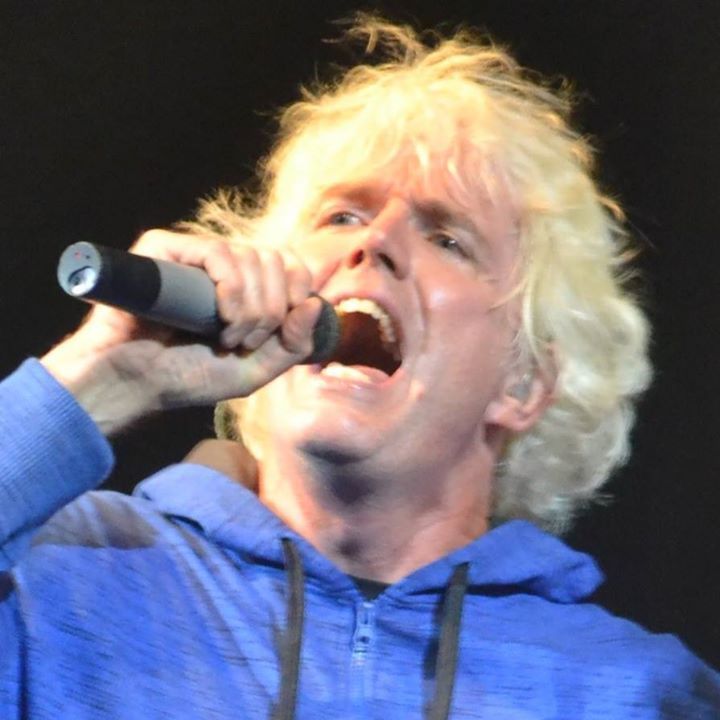 J. Jackson - Lead Vocalist of ApologetiX
The Soundtrack4Life Interview
S4L: Pittsburgh is your home, I know of one song about the City you live in, it's an old garage punk song 'I'm in Pittsburgh and it's Raining' by The Outcasts. Sounds a bit like Scotland where we have two seasons instead of four - Snow Season and Rain Season! But Pittsburgh is not like that is it?

J: Pittsburgh is a pretty nice town. The weather is moderate. Our four seasons are very distinct, and it doesn't get too cold or too hot for too long. We get enough snow and rain, but not too much, although we do get the occasional school cancellation for snow or sub-zero temps.

Back in the first half of the 20th century, it was the top industrial town in the United States, and was known as "The Smokey City" and "Hell with the Lid Off" because of the horrible pollution, but that was long, long ago. In the 70's the steel industry moved away, which cost a lot of jobs, but they switched to medical and high-technology. The skies and landscape have been very clean for the majority of my life.

It's a beautiful city set at the confluence (meeting point) of three rivers, the Allegheny, the Monongahela, and the Ohio, which eventually flows into the mighty Mississippi (but not for hundreds of miles). And in recent years, Pittsburgh has been named "America's Most Livable" City a couple of times. If I remember correctly, Pittsburgh has the second-most bridges of any city in the world (three rivers will do that for you).

The people in this town love their sports teams, the Steelers (American football), the Penguins (hockey), and the Pirates (baseball). You will see plenty of people wearing the shirts and jerseys of their favorite teams everywhere you go.

We have plenty of people of Scottish descent here, including some people in my family tree. Consequently, there are many Presbyterians in Pittsburgh and Western Pennsylvania. In fact, I heard a Presbyterian preachers once say "Presbyterians are thicker in Western Pennsylvania" than most places.

S4L: ApologetiX have been very busy the past few years with releases. Are you always writing new parodies?

J: Yes. Well, not 24 hours a day, but maybe 23. It's great way to keep my mind occupied when I'm doing mundane things like mowing the lawn, showering, or standing in line at the grocery store.

S4L: I wonder if you could take us through the process of how you write a song. How do you choose the songs that you want to parody and how do you think of the theme you wish to address in the song?

J: There are basically three ways it can happen:

The first is you pick a song you want to do and try to think of a good parody idea -- a Biblical angle with words that rhyme with the original (especially in the opening lines, the chorus and the title) that somehow captures an aspect of the original. "Enter Samson," our parody of "Enter Sandman,"(Metallica) is a good example of that.

The second way is you pick a topic to write about and then look for a popular song that rhymes with it. For example, "What song has a word in it that rhymes with Mephibosheth?"

The third way is you're minding your own business and this great parody rhyme just pops into your head, for example "Love the Jews," our parody of "Love Me Do" by the Beatles. That came to me while I was folding my laundry one day.

All three ways require God's inspiration, and all three require lots of preparation — being familiar with the Bible and being familiar with music.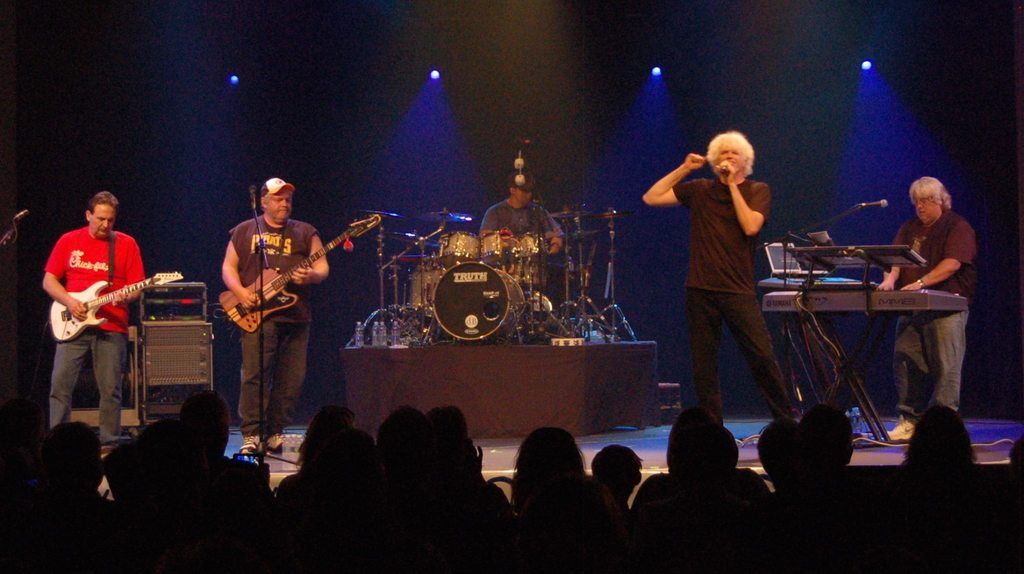 S4L: The band are sounding good these days, would you like to introduce each member and say a wee word about each one?

J: Thanks! Our lead guitarist is Tom Tincha, and he's been with us since 2008. Great, great guitarist. Our bass player is Keith Haynie, and he's been with us since 1995. Very quiet but very funny. Our drummer is Jimmy "Vegas" Tanner, who joined us in 2005. Jimmy is also our engineer; we record at a studio he built in his house, and he's as good an engineer as he is a drummer, which is really saying something. Our newest member is Chris VonBartheld, who joined us on keyboards in 2013. He's our first New Yorker — a very bright fellow with a nice voice for harmonies. And he even has a keytar.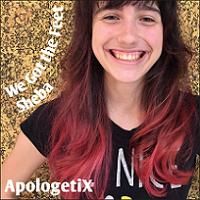 S4L: Your daughter Janna sings on both tracks on the latest ApologetiX single 'We Got the Feet (We Got the Beat by The Go-Go's)/Sheba (She Bop by Cyndi Lauper) - are you raising your kids to take over the band when you are as old as Mick Jagger and can't go on? Seriously though, she's got a great voice, and I imagine that a lot of work went into making the songs. Do you take her out on the road with the band when you are doing shows?

J: Thank you, Doug! Janna is the oldest of my kids. She's about to start college, and she has three more sisters after to her and a baby brother after that. She loves the Lord and doesn't have to be told to keep up with her Bible-reading and prayer life, and she's extremely diligent with learning new songs. Plus she also writes her own parodies and many, many originals. She plays guitar and sings and recently started her own YouTube channel, where she posts videos of her new songs. We're very proud of her, but I'm most proud of her Christlike behavior. She doesn't usually tour with us, because she's got too much going on, but will occasionally sing with us at special concerts. My second daughter, Heather, also sings on "We Got the Feet." Most of the other guys in the band also have some talented singers and musicians as kids.

S4L: Speaking of live shows. With all the parodies that you have written how on earth do you decide what the setlist is going to be? Do you tailor it for a specfic place and say focus on the 50's and 60's stuff, or do a night of Classic Rock etc or do you seek to incorporate a little bit of everything?

J: We try to include something for everybody, but we also try to never do the exact same set list more than once. Even if it's a matter of changing a song or two from show to show, we like to never make them exactly the same. I keep a record of all of our set lists. And if we return to an area, we definitely try to make it quite a bit different than the previous trip.

S4L: Getting the word out about ApologetiX is important and how has social media changed how you do things? Your website is a tremendous source of information regarding the band, has that helped you have opportunities to play in places you could never have imagined going to be before?

J: Thanks, Doug! Two things that really help are Facebook, because we can post new stories every day and include photos of what's going on, and also YouTube, because so many fans make their own videos for our songs or post videos of past our past live performances, although some of them are of dubious quality LOL.

S4L: I know it's a tough question to ask but do you have an absolute favourite Parody that the band has done?

J: Usually, it's whatever the latest parodies are that I'm working on. I just finished a couple this week, and I'm working on more. And I love so many of the songs we've put out in the past couple years. A favorite in concert these days is "

Christ in the Stable

," our parody of "Cat's in the Cradle" by Harry Chapin. But I'll always have a soft spot for the song "One Way," our parody of "One Week" by the Barenaked Ladies. First, I like the lyrics, and it took a lot of work to get those rhymes. Second, the production still holds up after all these years. Third, Weird Al's drummer, Jon "Bermuda" Schwartz, played on that track. Fourth, and very importantly, it is about a key biblical doctrine — how Jesus is the only Way to the Father. Fifth, and this is the one reason that gives it the edge over all the other parodies: it was the song my future wife heard played on the radio during an interview I gave with a Nashville station that caused her to order our CD online, which caused me to send a "thank you" note online, which caused her to send a reply, which started a conversation that led to our becoming friends and eventually husband and wife.

S4L: One of my favourite questions to ask of all the people I have the opportunity to interview for the blog is What's on your Soundtrack4Life?

J: First album I ever heard: "More of the Monkees" by The Monkees — inherited from my older sisters.
First rock album I ever got as a gift: "Venus and Mars" by Wings.
First rock album I ever purchased: "Endless Summer" by the Beach Boys. Then I discovered the Beatles, then the Stones, Dylan, the Who, the Kinks, Led Zeppelin, and a zillion tangental artists that followed them. I love music from the 50's through the 2000's, including some unbelievably wimpy stuff and some incredibly hard stuff, plus plenty of country and rap and Broadway. It helps to have diverse tastes in my line of work, though. Of course, I love Christian music. I became a born-again Christian in 1988, and some of my biggest influences were Keith Green, Steve Taylor, Carman, Petra, Amy Grant, Don Francisco, Tom Franzak, Bob Dylan's Christian albums, Jacob's Trouble, Russ Taff, Mylon Lefevere, and then later DC Talk, Newsboys, and Audio Adrenaline.

S4L: What lies ahead for the future of ApologetiX?

J: I can't get too far ahead of myself on that one, but I hope we can keep on doing this. Lord willing, we should reach our 500th song soon, possibly by the end of the year. By the grace of God, we've released six new albums since last summer, and we hope to have a couple more the end of the year. We don't tour as much as we used to, but still do some shows all over the United States. We've been putting out two new songs about every two weeks, and I would love to continue doing that as the Lord allows. We've been incorporating not just our current members, but also many alumni members like Bill Hubauer, Tom Milnes, Todd Waites, Bill "Moose"Rieger, etc., plus family members and other good musician friends we've wanted to get involved, including people from our churches. There are so many more songs and artists we'd love to spoof and so many more Bible books, stories, and topics we'd like to address! We'll see where the Lord leads.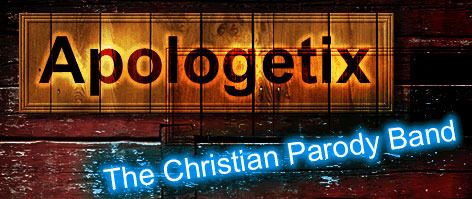 A big thank you to J. for giving time to chat with me and to the band for constantly surprising with their parodies.
Check out the ApologetiX website for more information regarding obtaining music, lyrics and concerts and so much more.
The latest ApologetiX album released in May 2015: