This week's Music is the Doctor we are talking about LIFE. Twenty tracks talking about what Life is and what goes on in between. It's not always pretty, is sometimes full of disappointments, and yet at other times it is sweet and the sun seems to shine upon the path we walk.
I have purposely bookended the playlist with a song which has the same title as the first one but are two very different songs by two of my favourite singers. Inspite of some of the not so nice stuff that befalls us I do believe that Life is Sweet and that our reactions to the difficulties that come our way give us the opportunity to either become bitter or we allow those very things to shape us into becoming better people than we already are.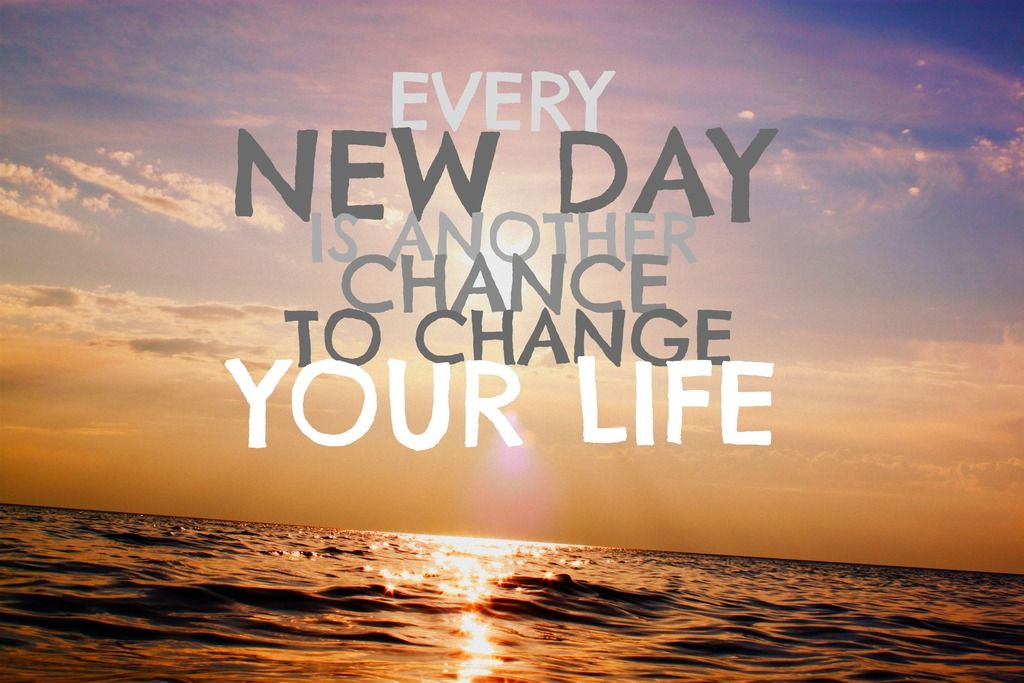 My Life Story - MxPx.
Something a bit loud to kick off. Elvis Costello sang the song 'Everyday I Write the Book' and I do think our lives are a bit like a blank book awaiting the story to be written. What is going to be written on the pages of your book?

Get A Life - Stiff Little Fingers.
"Won't you tell me, why won't you get a life?
Are you scared of what feels right?"
Such a powerful line in a song about finding You, and who You are.
Not sure where I read it but I thought it sounded good: "In the end we only regret the chances we didn't take."
That's Life - Sham 69.
I always enjoyed Sham's 'That's Life' album as it managed to convey some mad aspects of normal everyday life like going to the pub, going to the nightclub, chatting up girls, losing your job, having hassles with the parents. The title song is like a guy who just has everyone and everything against him. Sometimes with the pressures it can certainly feel like that.

The Six Teens - Sweet.
A single from 1974 and from the album 'Desolation Boulevard'. I always like that line "And life goes on, you know it ain't easy/You've just gotta be strong" - in essence it's a song about making it inspite of the circumstances around you. I always liked that quote of Bob Marley's, "You never know how strong you are until being strong is the only choice you have."

Life From A Window - The Jam.
From the 'This is the Modern World' album. It gets a bit of stick this album, even Paul Weller speaks harshly about it. But for some of us it held out some answers to the questions we were asking at the time. I spent a lot of time at school staring out the window, not looking at anything in particular but just daydreaming.
Life Gets Better - Graham Parker.
Parker for me is a like Springsteen, a guy who I can always turn to and find something of meaning in his songs. Lyrically he is a fantastic songwriter and yet not a lot of people know that. So pleased that him and The Rumour have been back out on the road again. I still have no idea why he's running around with a snake around his neck in the video!
Short Life of Trouble - The Stanley Brothers.
This throws a spanner in the works because it's not something you'd think I'd listen to but Ralph Stanley's voice has always fascinated me.

Life Begins at the Hop - XTC.
Spotlighted XTC in Alphabet Beats and this single is one of my favourites of theirs.

Smile at Life Again - The Elms.
From their second album 'Truth Soul and Rock and Roll'. These guys played their final show quite a few years back but announced recently that they would be playing two shows in their home of Indianapolis. Both shows sold out I believe. I love this band and again a band not really known by the masses.

Good Riddance (Time of Your Life) - Glen Campbell.
When you've heard this only by Green Day it's a bit of a shock to hear it by someone else, especially Glen Campbell! His album 'Glen Campbell Sings' is most fascinating. There's a few things on it that are mind blowing.
Life and Times - Bob Mould.
Bob Mould is another one of those songwriters I have a lot of admiration for. As the frontman for
Hüsker Dü he made some of the finest tunes of the late 70's and into the 80's.

The Best Things in Life - Half Man Half Biscuit.
"There is nothing better in life than writing on the sole of your slipper with a biro on a Saturday night instead of going to the pub" - well, only Half Man Half Biscuit could come up with a line like that!

A Better Life - The Lost Boys.
I saw these youngsters supporting The Darling Buds a couple of months back and they were most excellent. Some of their stuff reminded me a little of The Kinks and The Jam. This particular single was recorded at Weller's Studio.

Life is a Grimm Tale (Sometimes) - Tankus the Henge.
I love this lot, they do remind me a little of Madness and even Ian Dury and the Blockheads sometimes, though that's not a bad thing. Excited to hear that they have new music on the way as well.
I've Been Waiting on Tomorrow (All of my Life) - The The.
'Soul Mining' is one of my favourite albums of all time.
Life is sometimes like this, waiting for tomorrow, in the hope that it's maybe better. But (to quote Billy Bragg) 'Wishing the days away' rarely does us any good. The crippling guilt that Johnson sings of unless dealt with will be carried into the next day and the next day!

The British Way of Life - The Chords.
A nice slice of Mod. "This is the life" - well maybe for some of us it was and is. Not sure it's just a British Way of Life though!

Few and Far Between - The Alarm.
"You only get one life" howls Mike Peters and of course we have to answer the question what we are going to do with that life, waste it or be of use! It's like that old saying, "We are not given a good life or a bad life. We are given life. And it's up to you to make it good or bad."

Back2Life - Soul II Soul.
"Back2Life back to reality" - we can't always remain in a dream world, we have to get back to the real world.
When this came out all those years ago it bugged me like daft but now I quite like it.
Life is Sweet - Natalie Merchant.