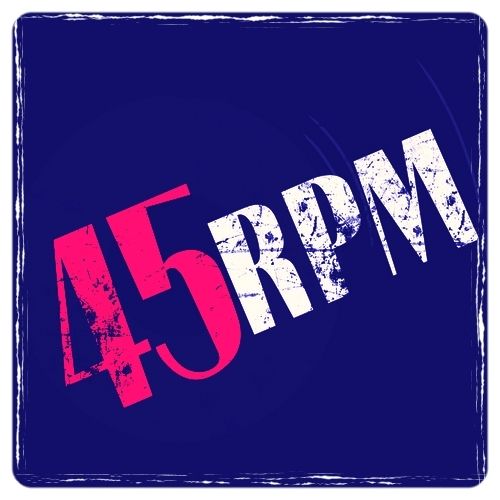 In 1976 The Damned had been the first of the UK Punk bands to release a single (New Rose) followed by the Sex Pistols (Anarchy in the UK). Whilst The Damned's release had been on a new Indie Label, Stiff Records, the Pistols were signed to (and not for long) EMI.
Enter Buzzcocks from Manchester. They were the first to go the way of DIY without any input from a Record Label, Indie or Major.
Reading a review of a Pistols gig in the NME Pete Shelly and Howard Devoto borrowed a car and drove down to London with the hopes of one, seeing the Sex Pistols live and two, the possibility of getting the Pistols to play in Manchester. Both goals were achieved that weekend as they saw the band in High Wycombe in February 1976 and they had got the nod to plan a show in Manchester for the band.
Pete and Howard managed to secure a night at The Lesser Free Trade Hall in June 1976 and had intended to be the support band for the night but due to other band members pulling out at the last moment it never happend, though they did finally get to support the Pistols when another date was agreed upon a month later. By this time Shelly and Devoto had secured the services of John Maher on Drums and Steve Diggle on Bass.
Come September Buzzcocks were down in London appearing at the 100 Club for a two day Punk Festival that would include the Pistols, The Clash, The Damned, The Vibrators, Stinky Toys, Subway Sect and a debut outing for Siouxsie and the Banshees featuring Sid Vicious on Drums!
On December 28th 1976 the band entered Indigo Sound Studios in Manchester and after three hours recording and two mixing they had their first EP ready. As they had no label to support them they managed to secure £500 between friends and family to pay for production and manufacture of the EP. One thousand copies were intially made but once released they went very quickly. The band needed to sell 600 copies in order to pay back the loans and by July 1977 they had managed to sell over 16,000 copies, mainly by Mail Order but a few Record Stores did take copies to sell also.
I bought my own copy of the EP at HMV in Oxford Street on the same day that I got Television's Little Johnny Jewel on Import.
Four tracks in just over 10 minutes! What an absolute blast it is! It all sounds so simple and yet at the same time so profound.
There's a great little book that's worth getting your hands on if you can called Punk Fiction: An Anthology of Short Stories Inspired by Punk. At the end of the book there's a chapter by John Robb (Goldblade, Louder Than War) where he talks about the importance of Spiral Scratch EP. He said that "the idea that you could make your own record was revolutionary." Regarding the song 'Boredom': "There was also that two -, maybe, at a push, three-note guitar solo on 'Boredom'. Three notes is enough for a guitar solo, maybe that should be the law - all guitar players must play three notes and then LEAVE IT.
Pete Shelly managed to make a whole statement in those three notes - a guitar solo that was sarcastic, droll and very, very funny. And we haven't even got to the lyrics yet."
On Devoto's lyrics he wrote: " his spikey doggrel on these four songs was so original that they reinvented rock lyric writing - after him came The Fall and Morrissey and a whole host of very northern poets, doing that same trick of making the normal seem so surreal and showing us the inherent ugliness or banality and insecurities of life with a twisted, dark humour."
Not long after the EP was released (some say it was on the eve of the release, others the day after it's release) Devoto up and left the band, already tired of the growing restrictions that Punk had brought. He went back to University, but within months had founded Magazine... a Post-Punk band before Punk even had a chance to be looked at in terms of Post- Anything! ...and that's a whole other story!
Three of the songs on the EP - Breakdown, Times Up and Boredom - have long been considered Punk Classics. Friends of Mine doesn't really come into the picture but it's one of the only songs I've ever heard that use the phrase "a Pre-Raphaelite barb freak" and been able to summon up a picture where "Betty trimmed my nails with pliers while eating avocado pears"...I know, I have no idea either!
The release of Spiral Scratch EP inspired many to do the same, and as a result their were brand new labels formed and one off labels. Some bands recorded a single and then promptly broke up, others stuck at it and found a way to the big leagues where they could become more professional in the way they recorded their music. Buzzcocks were one of them bands who stuck at it and even today Pete Shelly and Steve Diggle are still out there playing live and making new music 38 (heading towards 39) years after they first released their debut 45.
Back in 2012 the orignal band even got back together to play it live. Watch the video here. Sorry it's not brilliant sound quality.
A-Side: Breakdown / Times Up
B-Side: Boredom / Friends of Mine
New Hormones
Produced by Martin Zero (Hannett)
Released 29th January 1977
Buzzcocks
Howard Devoto – vocals
Pete Shelley – guitar, backing vocals
Steve Diggle – bass
John Maher – drums