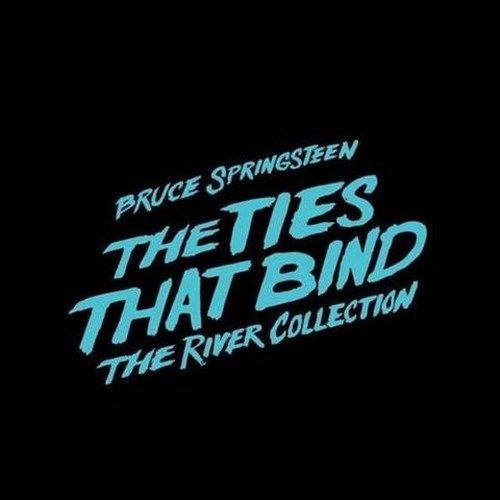 Bruce Springsteen and the E Street Band played The MUSE series of No Nukes concerts held at Madison Square Gardens. Bruce Springsteen and the E Street Band headlined the 21st-22nd September 1979. Both were quite short sets by normal Bruce standards but they did stand out particularly for the inclusion of a new song called The River. On the first night he dedicated it to his brother-in-law and his sister, and on the second night to his Mother and his sister.
The song is an incredibly powerful one that is partly rooted in the harsh experience of Bruce's sister and her husband struggling with married life and unemployment and the trials and heartaches that follow. Whilst it was about them it also managed to transcend those two lives and reach out and touch others who also were going through the hardships of financial struggle, loss of direction and work and a relationship that had been fractured and severly in need of a fix.
It's a song that speaks so clearly of 'You can't always get what you want' (to use the Stones song title). Mary is a teenage girl, with a boyfriend that she's hoping is going to progress to marriage and the man of the song has left school and starting to do what his daddy had done and worked in construction in times of plenty when there was work and he too is maybe thinking of the possibility of not fooling around with Mary any more down where the fields are green but about getting serious and becoming man and wife. But life throws a curve ball or two and he gets a letter saying that his girl is pregnant and suddenly the dreams are out of the window for the pair of them. For Mary there would be "No wedding day smiles/ no walk down the aisle/ No flowers no wedding dress" and for her man just a "union card and a wedding coat".
Now there's a responsibility that's come upon them quicker than they imagined, a marriage, a new child and a new life that's about to take a big hit when the economy takes a downturn and he loses his job.
The hopes and dreams and trips to the river seem vanquished now as reality sets in and the thought of an easy life together suddenly evaporates:
"Now all them things that seemed so important/Well mister they vanished right into the air". The song seems to give the impression that this has aged them to the point where they are bereft of hope to the point that he can no long remember the hopes and dreams and Mary acts like she doesn't care because whatever hopes she had they've all been dashed on the rocks! There's distance between man and wife now that only memories can hopefully rekindle.
But they seem to bring little comfort either, they "haunt me like a curse".
"They may have precious little to show for their exhaustion. Their river has run dry, and they lie bitter and broken beside its banks. But if those memories still have the power to haunt them, then perhaps they are, at least, still alive. Perhaps something of that old passion still stirs within them, if it can still hold power over them. The river of life - in all its fluidity and transitoriness and change - still offers their best hope of transformation. They will never pretend again that it can be easy. The small hope that it may at least be possible must be enough." (p66)
I come from down in the valley
where mister when you're young
They bring you up to do like your daddy done
Me and Mary we met in high school
when she was just seventeen
We'd ride out of this valley down to where the fields were green

We'd go down to the river
And into the river we'd dive
Oh down to the river we'd ride

Then I got Mary pregnant
and man that was all she wrote
And for my nineteenth birthday I got a union card and a wedding coat
We went down to the courthouse
and the judge put it all to rest
No wedding day smiles no walk down the aisle
No flowers no wedding dress

That night we went down to the river
And into the river we'd dive
Oh down to the river we did ride

I got a job working construction for the Johnstown Company
But lately there ain't been much work on account of the economy
Now all them things that seemed so important
Well mister they vanished right into the air
Now I just act like I don't remember
Mary acts like she don't care

But I remember us riding in my brother's car
Her body tan and wet down at the reservoir
At night on them banks I'd lie awake
And pull her close just to feel each breath she'd take
Now those memories come back to haunt me
they haunt me like a curse
Is a dream a lie if it don't come true
Or is it something worse
that sends me down to the river
though I know the river is dry
That sends me down to the river tonight
Down to the river
my baby and I
Oh down to the river we ride
Live From Tempe, Arizona 1980
from the Concert DVD that's part of
The Ties That Bind - The River Collection Boxset
Bruce Springsteen and the E Street Band Live/1975-1985 Set.
This was recorded on the Reunion Tour. It's a pretty haunting version of the song and Clarence's Sax intro is chilling.
Performed in Italy on The Tom Joad Tour in 1997.