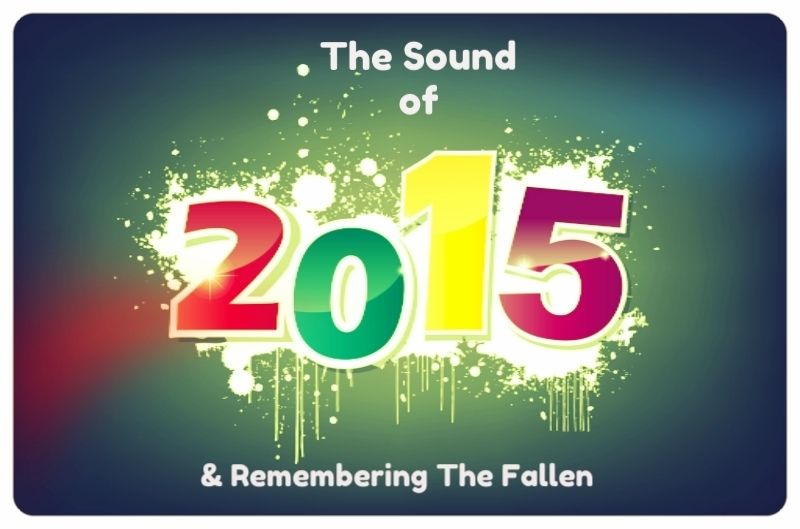 The last Music is the Doctor of 2015 and it's time to recall some of the tunes that have been a little special for me and also a spotlight on those Musicians, Songwriters and Legends who have passed out of this world throughout the year.
Boom Shaka Boom - Chris Spedding.
Nearest Thing To Hip - The Waterboys.
Tenth Avenue Freezeout (Tower Theater 31/12/75) - Bruce Springsteen and the E Street Band.
Blackbirds - Gretchen Peters.
Lord, If I Ever Needed Someone
(ft. Mavis Staples)

- Van Morrison.
High Blood Pressure - Boz Scaggs.
Down Down (Live at The Roundhouse) - Status Quo.
Lions of Charing Cross Road - The Blow Monkeys.
Wall of Grace - Graham Parker and the Rumour.
The Traveling Kind - Emmylou Harris & Rodney Crowell.
Pageant Material (Live at Farm Aid) - Kacey Musgraves.
Beatnik Walking - Richard Thompson.
Speed Trap Town - Jason Isbell.
Man Plans, God Laughs - Public Enemy.
Born To Play Guitar - Buddy Guy.
Glorious You - Frank Turner.
Take A Picture of This - Don Henley.
Shake It Off - Ryan Adams.
Jesus is the Rock that Keeps Me Rollin' (Live) - Darlene Love.
Tomorrow Seems So Far Away - Walter Trout.
You Know It's Dark When Atheists Start To Pray - Jesse Malin.
Walk Away - Michael Monroe.
Traveler - Chris Stapleton
The Fallen
Rest In Peace
Andrae Crouch - Gospel Singer January 8th.
Steve Strange - Visage February 12th.*
Andy Fraser - Drummer of Free 16th March.
Percy Sledge - Soul Singer 14th April.
Ben E. King - Soul Singer 30th April.
B.B.King - King of the Blues 14th May.*
Chris Squire - Bassist Yes 28th June.
Ernie Maresca - Songwriter (The Wanderer/ Donna the Prima Donna).
Rico Rodriguez - Trombonist 4th September.*
Bryn Merrick - Bassist The Damned 12th September.*
Carey Lander - Camera Obscura 11th October.
Steve McKay - Saxophone The Stooges 11th October.*
Allen Tousaint - New Orleans Legend 10th November.
Phil "Philthy Animal" Taylor - Drums
Motörhead 11th November.*
P.F. Sloan - Songwriter (Eve of Destruction) 15th November.
Kelvin Knight - Drummer Delta 5 2nd December.*
Scott Weiland - Stone Temple Pilots/Velvbet Revolver 3rd December.
Gareth Mortimer - Racing Cars 17th December.
Steve Wright - The Easybeats 27th December.
Lemmy Kilmister -
Motörhead

Bassist and all round Legend 28th December.*
John "JB" Bradbury - Drummer The Specials 29th December.*
*track on The Playlist
Of course there were many more and to those now mentioned we offer our heartfelt thanks for their service to music over the years.