The New Favourites Of... is the sixth and final album by Brinsley Schwarz and is one that I've only recently got digitized and on the computer. It's a real cracker that includes the first recording of Nick Lowe's What's So Funny 'Bout) Peace, Love & Understanding.
After their demise Brinsley went to play on the final tour for Ducks Deluxe and then he, Bob Andrews and Martin Belmont of Ducks Deluxe joined up with Graham Parker to play in his backing band The Rumour.
Nick Lowe teamed up with producer of the last album, Dave Edmunds, and they formed Rockpile. Lowe would also go on to have some minor success as a solo artist and also as a producer for Stiff Records and in particular Elvis Costello. Lowe's 1979 hit Cruel To Be Kind was originally recorded for a final album that went unreleased by Brinsley Schwarz.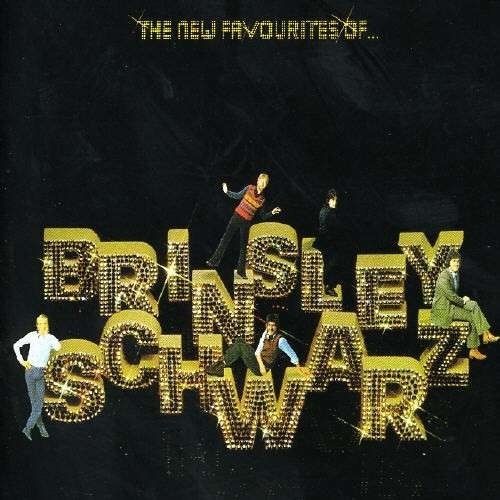 The New Favourites Of... - Brinsley Schwarz
Personnel
Brinsley Schwarz - Guitar, alto and tenor sax, vocals
Ian Gomm - Guitars, vocals
Billy Rankin - drums
Bob Andrews - Keyboards, alto sax, vocals
Nick Lowe - Bass guitar, acoustic guitar, vocals
Carlos Luna - Harmonica

A1 (What's So Funny 'Bout) Peace, Love & Understanding
A2 Ever Since You're Gone
A3 The Ugly Things
A4 I Got The Real Thing
A5 The Look That's In Your Eye Tonight
B1 Nows The Time
B2 Small Town Big Guy
B3 Trying To Live My Life Without You
B4 I Like You, I Don't Love You
B5 Down In The Dive 4:52