Born in the U.S.A. - Bruce Springsteen
Produced by Jon Landau, Chuck Plotkin, Bruce Springsteen, and Steven Van Zandt
Personnel
Musicians
Bruce Springsteen – lead vocals, lead guitar, acoustic guitar
Roy Bittan – piano, synthesizer, background vocals
Clarence Clemons – saxophone, percussion, background vocals
Danny Federici – organ, glockenspiel, piano on "Born in the U.S.A."
Garry Tallent – bass guitar, background vocals
Steven Van Zandt – acoustic guitar, mandolin, harmony vocals
Max Weinberg – drums, background vocals
Richie "La Bamba" Rosenberg – background vocals on "Cover Me" and "No Surrender"
Ruth Davis – background vocals on "My Hometown"
Born in the U.S.A. is Bruce's biggest selling album of all-time and I remember when it came out that I really did love it but, for some reasons shared below, it lost a little of its sheen for me over the years.
I have to confess that whilst I like aspects of the Born in the U.S.A. album I was very skeptical about the manner in which Columbia chose to promote the album.
The word is that on hearing the album it was assumed that their were no singles on the album and so Springsteen went off and wrote Dancing in the Dark which would be the lead single released a month prior to the album. Then all of a sudden with its addition the suits are foaming at the mouth at the prospect that there was not only one single there but Seven Singles! By the way there's 11 tracks on the album!
Personally I thought it was just a bit too much. Yes it was nice to see Bruce Springsteen striving for world domination (or more like his record label striving for that) but seriously, Seven Singles off one album! It did rocket him into the public conciousness way more than he had ever been. Heck, people thought getting on the covers of Newsweek and Time magazine in the same week when Born to Run came out was a big deal! That was absolutely nothing compared to what happened with the release of Born in the U.S.A.!
I am not alone I think with my skepticism about the way this was all handled as a few fans I've spoken to have shared similar disappointment.
As the years have gone by though I have given up thinking about all the nonsense surrounding the amount of singles that sprang from it to focusing on the songs themselves but it has meant that I don't really value the album as I did when it first came out. As I said I like the album, not everything about it though. There are a few songs that I go through moments of not enjoying so much like Working on the Highway (which he seems to still play a lot live), I'm on Fire, Glory Days and even Dancing in the Dark! For me the absolute stand out songs are No Surrender, Bobby Jean, Downbound Train, My Hometown and I'm Goin' Down.
I don't want this all to sound negative though, it's not my intention at all. I just think that sometimes there are fans of particular artists who find absolutely nothing wrong with anything that is released and are maybe scared of being classed as "not a real fan" because they don't like a particular song or album just because everyone else does!
On a more positive note though even though the album doesn't totally thrill me as much as it did when first released the live performances on the Born in the U.S.A. Tour were totally incredible. I saw him twice at Wembley and both of those shows are etched into my memory for the sheer passion and energy of the performances. There's a video of the second half of the show from Toronto (the first half seems to have vanished forever) in 1984 that is worth checking out as is the performance from Paris in June 1985. The addition of Nils Lofgren on guitar was a great dimension to the band (though the departure of Steve Van Zandt, who had gone to work on other projects, was maybe not as damaging as first thought).
Despite my feelings regarding the amount of singles another positive was some of the great B-Sides that came out on them:
The other positive thing was there were loads of other songs written but that were not used or given away to other artists. That doesn't sound very positive unless you know someone with the bootleg of those outtakes and discarded songs! Below is one good bootleg collection called 'Unsatisfied Heart' that's worth a listen if you haven't heard it before.
Cover Me is one of the other songs that I really like on the album and I'm sure I read somewhere that initially that was going to be a song given to Donna Summer but Bruce chose to keep it for himself and give her the song Protection (which is one of the outtakes that I really love). As far as I know he has never played Protection live in concert, but there is a version that exists from the Tunnel of Love Rehearsals in 1988 that's worth a listen.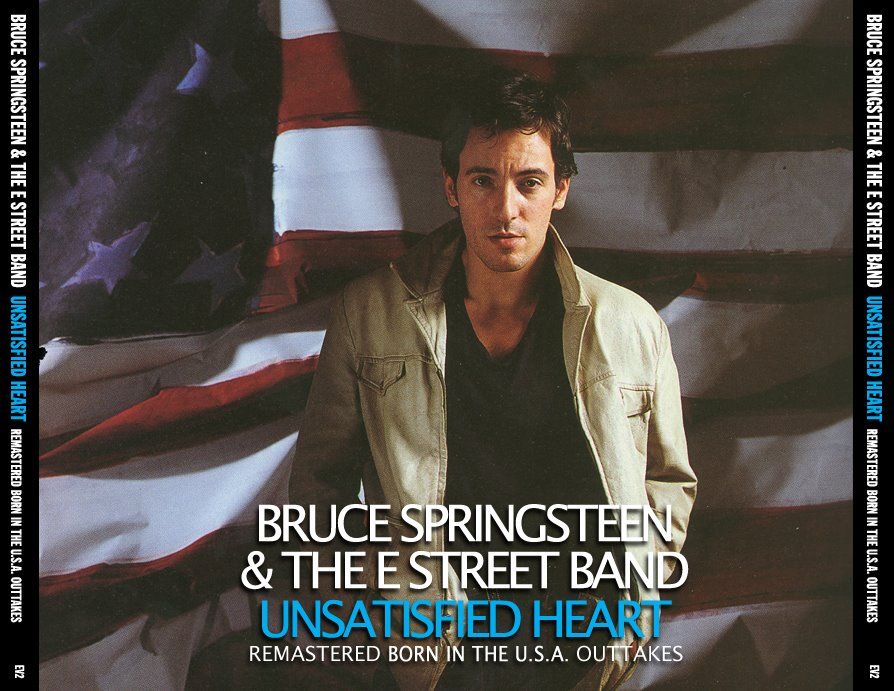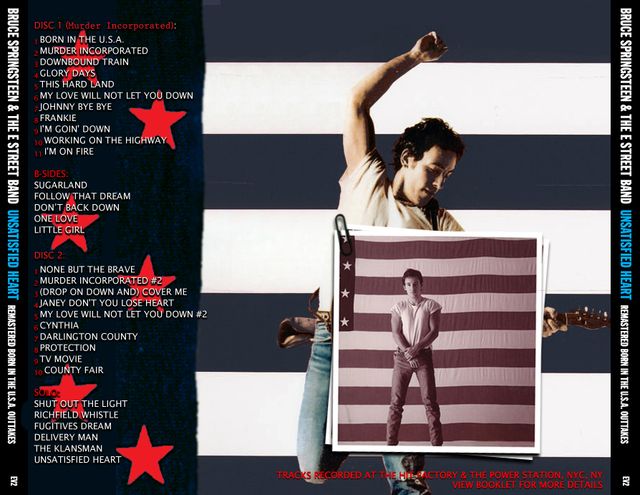 Let The Day Begin...Let The Day Start!