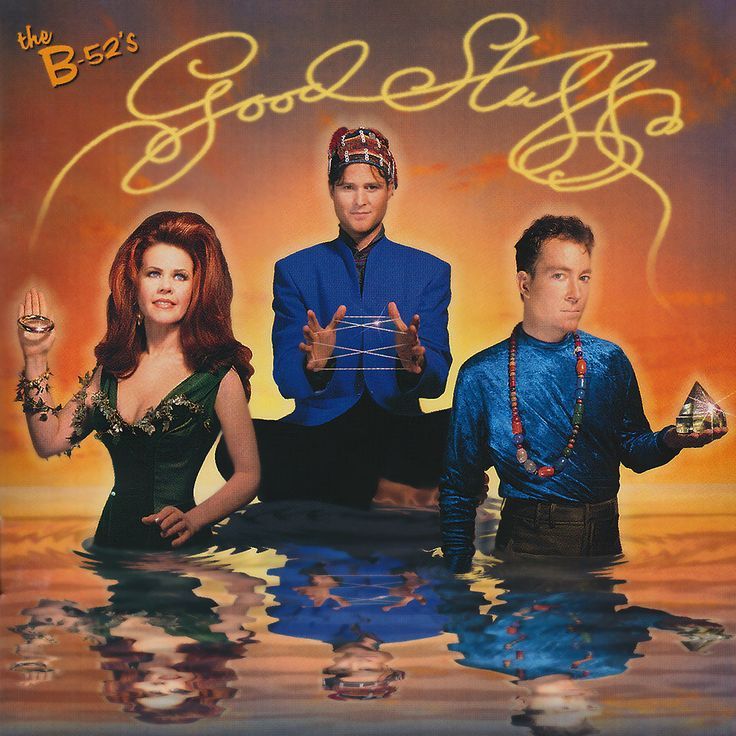 UK Chart #21
Good Stuff was the 6th Studio Album from The B-52's and the first (and only) without Cindy Wilson (she took some time out in 1990 and would rejoin the band some years later). It would also be the last Studio Album from the band for 16 years until Funplex appeared in 2008!
A couple of compilation albums would be released and a few new songs appeared here and there in that time period.
I had felt that The B-52's had gained some new momentum with the release of the brilliant Cosmic Thing album in 1989 and was hoping it was to continue with this one but whilst the band didn't really stop playing shows etc the recording process did dry up (apart from a couple of singles) which is a real shame I think as on Good Stuff they had found a new funky edge to their sound courtesy no doubt to the presence of Nile Rodgers.
Produced by Nile Rodgers, Ross Titelman and Don Was
UK Chart #8
1) Tell It Like It T-I-Is
2) Hot Pants Explosion
3) Good Stuff
4) Revolution Earth
5) Dreamland
6) Is That You Mo-Dean?
7) The World's Green Laughter
8) Vision of a Kiss
9) Breezin'
10) Bad Influence
Personnel
Band
Kate Pierson – vocals, keyboards
Fred Schneider – vocals
Keith Strickland – guitars, keyboards, vocals

Additional personnel
Tawatha Agee – background vocals
Zachary Alford – drums
Nicholas Brown – bass
Sterling Campbell – drums
Lenny Castro – percussion
Michelle Cobbs – background vocals
John Fischer – vocals
Richard Hilton – keyboards, piano
James "Hutch" Hutchinson – bass on 2, 10
Pat Irwin – guitar, keyboards, piano, Hammond organ
Curtis King – background vocals
Stephen "Doc" Kupka – baritone saxophone
Sara Lee – bass on 5
David McMurray – flute, saxophone
Mo-Dean Intergalactic Choir – vocals
Justin Masse – keyboards
Jeff Porcaro – drums
Gregory Purnhagen – vocals
Nile Rodgers – guitar
Tim Rollins – piano
Amy Shulman – harp
Lee Thornburg – trumpet
Fonzi Thornton – background vocals
Scott Totten – guitar
Don Was – guitar
Brenda White-King – background vocals
Tracy Wormworth – bass on 1, 3, 4, 7