I know I only did a post yesterday that featured Slade but here's another one today. The reason is that today is the 70th Birthday of one of my very first musical heroes - Noddy Holder! I have said many times that I think he was one of the best frontmen for a band and his and Jim Lea's songwriting partnership is one of the best from the 1970s.

After Noddy had screamed out his final "Baby, Baby, Baby..." he enjoyed life as an actor, host of a few tv shows and as a DJ. He's also put out a couple of books. He's still best remembered though as the frontman for one of the best bands to come out of the 1970s.
HAPPY 70th BIRTHDAY
Noddy Holdder
Born on this day 15th June 1946
The Sladest album released in 1973 went straight in at #1 in the UK Album Charts and hung around for almost half a year and infact went to #1 again after the success of the Merry Xmas Everybody single (which also reached #1, their sixth. It was still the #1 single mid-January. It actually stayed in the charts right into February 1974!).
The compilation was a sort of Best of So Far album as it drew from their first couple of albums and also their single releases. It contains 8 Top Twenty Singles, four of which were #1's.
I still have a great fondness for the albums and singles of Slade. This compilation is the one I treasure the most from among the 12 Compilations that have been released (and yes I have them all!).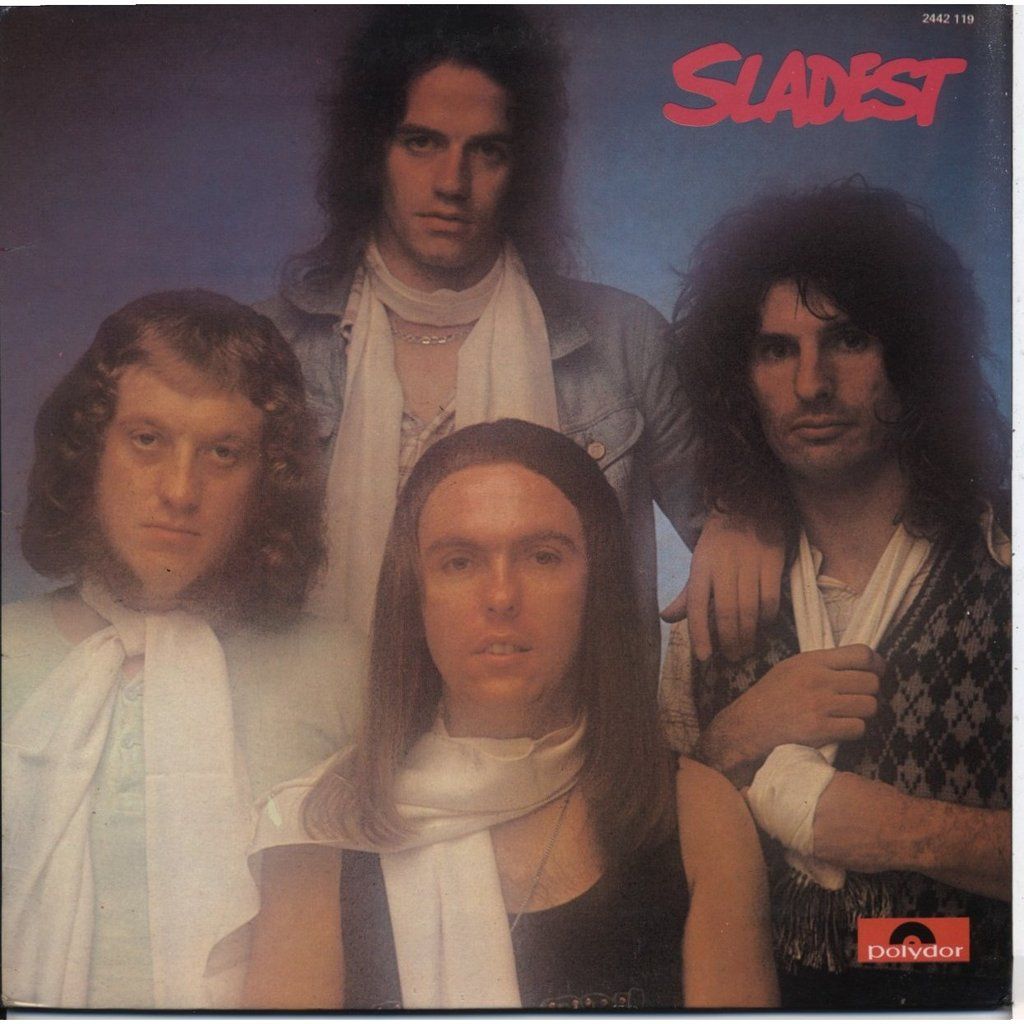 Produced by Chas Chandler
Australian Album Chart #2
US Album Chart #129
Track listing
01. "Cum On Feel the Noize" (Noddy Holder/Jim Lea) UK #1
02. "Look Wot You Dun" (Holder/Lea/Don Powell) UK #4
03. "Gudbuy T'Jane" (Holder/Lea) UK #2
04. "One Way Hotel" (Holder/Lea/Powell)
05. "Skweeze Me Pleeze Me" (Holder/Lea) UK #1
06. "Pouk Hill" (Holder/Lea/Powell)
07. "The Shape of Things to Come" (Barry Mann/Cynthia Weil) Did Not Chart
08. "Take Me Bak 'Ome" (Holder/Lea) UK #1
09. "Coz I Luv You" (Holder/Lea) UK #1
10. "Wild Winds Are Blowing" (Jack Winsley/Bob Saker) Did Not Chart
11. "Know Who You Are" (Holder/Lea/Dave Hill/Powell) Did Not Chart
12. "Get Down and Get with It" (Bobby Marchan) UK #16
13. "Look at Last Nite" (Holder/Lea)
14. "Mama Weer All Crazee Now" (Holder/Lea) UK #1
Let The Day Begin...Let The Day Start!