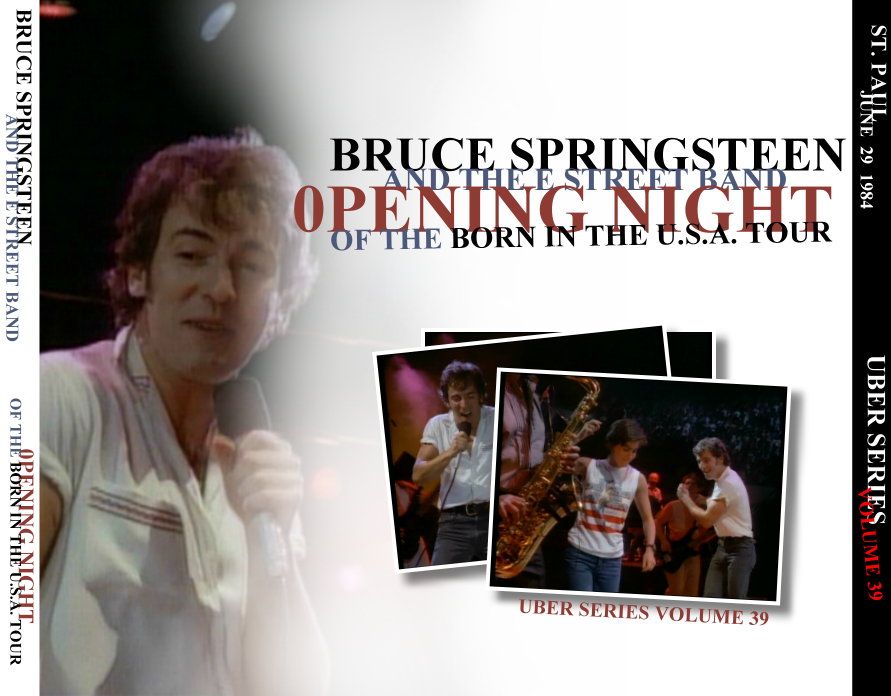 On this day in musical history Bruce Springsteen and the E Street Band kicked off their Born In The U.S.A. Tour in St. Paul, Minnesota with the first of a three night stand at the St Paul Civic Center. It was the first of a 156 Date Tour.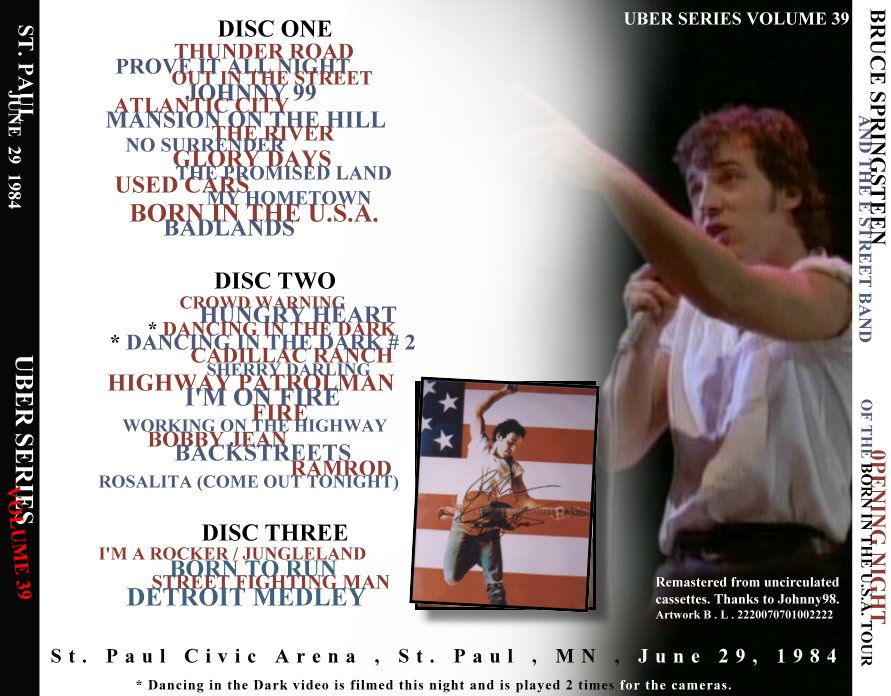 There was a bit of a different look for The E Street Band as the tour kicked off. Steve Van Zandt was off to pastures new and in his place Nils Lofgren! Wow, now that was a great choice! Also, hang on to your hats, there was a woman in the band! Patti Scialfa on backing vocals and percussion and as time moved on she also played guitar and of course ended up marrying Mr Springsteen...some jobs have their perks! During Rosalita when he's introducing the band he said, "that's right folks, it's not a mirage.....right here on stage with the E Street Band is a gi-gi-gi-gi....woman....Miss Patti Scialfa from the streets of Asbury Park!"
Eight songs from the new album Born In The U.S.A. were played - the only absent songs were Cover Me (debut performance was Night 3 at St. Paul), Darlington County which would debut on Night 2 at St. Paul, Downbound Train also played Night 3 at St. Paul, and I'm Goin' Down - which finally got a debut 17th August at the Brendan Byrne Arena in New Jersey.
The video for Dancing in the Dark was also filmed at the show and that's why it turns up twice on the bootleg copies of the show.
One of the things I really love about this show is Springsteen is unafraid to do things a little different. I'm sure folks who went to the show were not expecting after the first three songs that they would get three on the bounce from the excellent Nebraska album and there would also be another two songs from the album.
In the 30 song set (31 if you include Dancing in the Dark played twice) it was loaded with the usual suspects from Springsteen's impressive catalogue Thunder Road, Prove It All Night, The River, Backstreets, Rosalita, Jungleland, Born To Run and of course the Detroit Medley to finish it all off. Prior to that they had played a cover of Rolling Stones Street Fighting Man (a song that featured on many of the shows but did have a few nights off).