Produced by Stephen Egerton and Bill Stevenson
Released 27th July 1999
This is dedicated to my favourite kids
from Larne, Northern Ireland.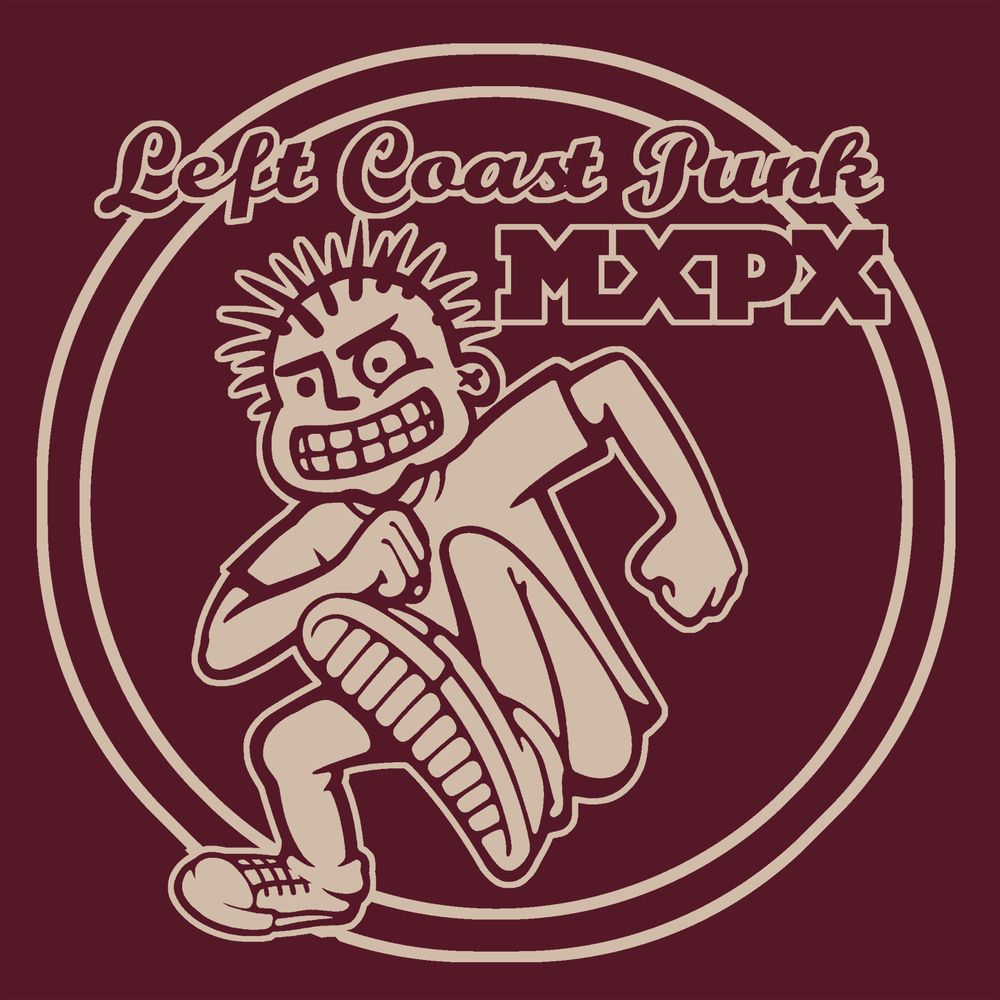 At The Show was the sixth album from MxPx and their first and only official live album release. It was recorded at The 930 Club, Washington, DC on August 24, 1998 and the TLA, Philadelphia, Pennsylvania on August 25, 1998. The band were out on tour promoting their latest album at the time, Slowly Going The Way of the Buffalo and also their compilation Let It Happen which were both released in 1998.
If you saw the MxPx post from a few days ago you might have already seen some footage of the band live in action. If not click on the link above and check 'em out.
This reminds me a little of when I was a lot younger and going to Punk Shows and you'd get this full on in your face performance with hardly a breath inbetween! Twenty Three songs crammed into forty eight minutes and 43 seconds - that's the way to do it!
It's probably not an album that is well known at all but it is one of my favourites and it seemed good to go with something that's maybe a little different from some of the other choices I might make this week (I have not actually written a list down but have rather just flicked through my collection finding things that get me excited to hear again). By the way there is no order of preference.

Tracklist of At The Show
1. "Tomorrow's Another Day"
2. "Sometimes You Have to Ask Yourself"
3. "Under Lock and Key"
4. "Chick Magnet"
5. "G.S.F."
6. "Cold and All Alone"
7. "Party, My House, Be There"
8. "Downfall of Western Civilization"
9. "Time Brings Change"
10. "Fist Vs. Tact"
11. "Small Town Minds"
12. "Walking Bye"
13. "The KKK Took My Baby Away" (The Ramones cover)
14. "Andrea"
15. "Want Ad"
16. "Lifetime Enlightenment"
17. "Forgive and Forget"
18. "Invitation to Understanding"
19. "Dolores"
20. "Middlename"
21. "I'm OK, You're OK"
22. "The Theme Fiasco"
23. "Punk Rawk Show" 
MxPx
Mike Herrera - bass, vocals
Tom Wisniewski - guitars
Yuri Ruley - drums
Let The Day Begin...Let The Day Start!