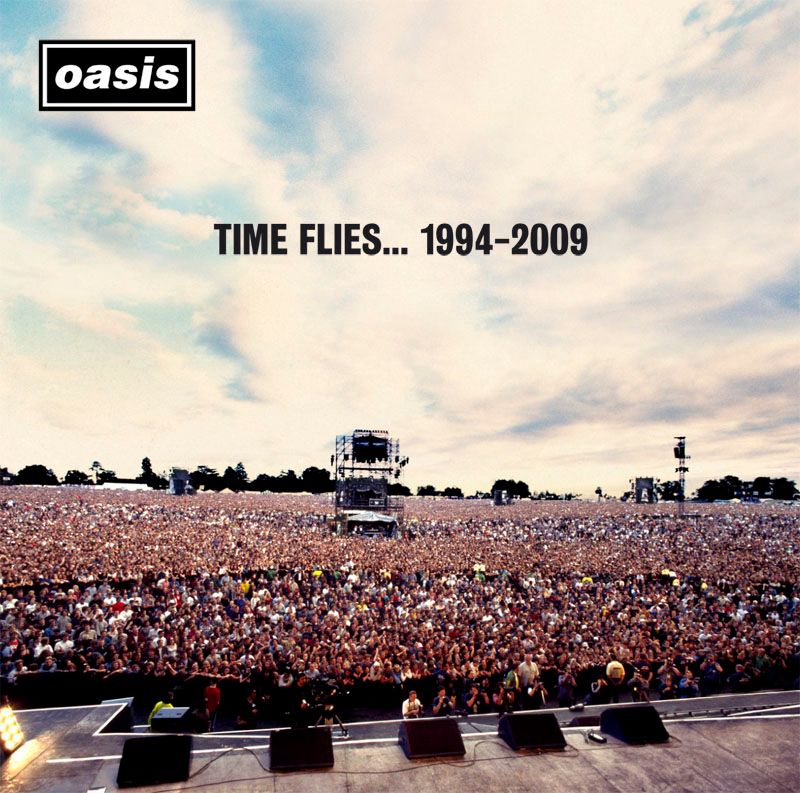 Time Flies... 1994-2009 - Oasis
Produced by Oasis, Owen Morris, Dave Sardy, Mark Coyle, Dave Batchelor and Mark Stent
Japanese Chart #2
I have to confess to having a bit of a love/hate relationship when it comes to Oasis. I have an honest affection for some of their music but I could never quite stand the ego of the Gallagher Brothers. I cannot actually think of another band that I listen to where I love some of their the music but actually dislike the band!
Time Flies... 1994-2009 was the final compilation (though I would expect at some point there might be others that make an appearence) that was released after the band had broken up and the various members went their own way on a new journey.
Now, looking at the tracklist it is apparent that there's a few songs that maybe should be on it that are strangely absent like Rock 'n' Roll Star, Champagne Supernova, and Don't Go Away (which would have completed all the singles brought together in the once place). The album is not quite in chronological order either and that makes it sound a bit odd at times and is a bit like watching an episode of one of your favourite TV shows that has constant flashbacks and flashforwards so that you end up losing the plot of the story altogether!
Let The Day Begin...Let The Day Start!