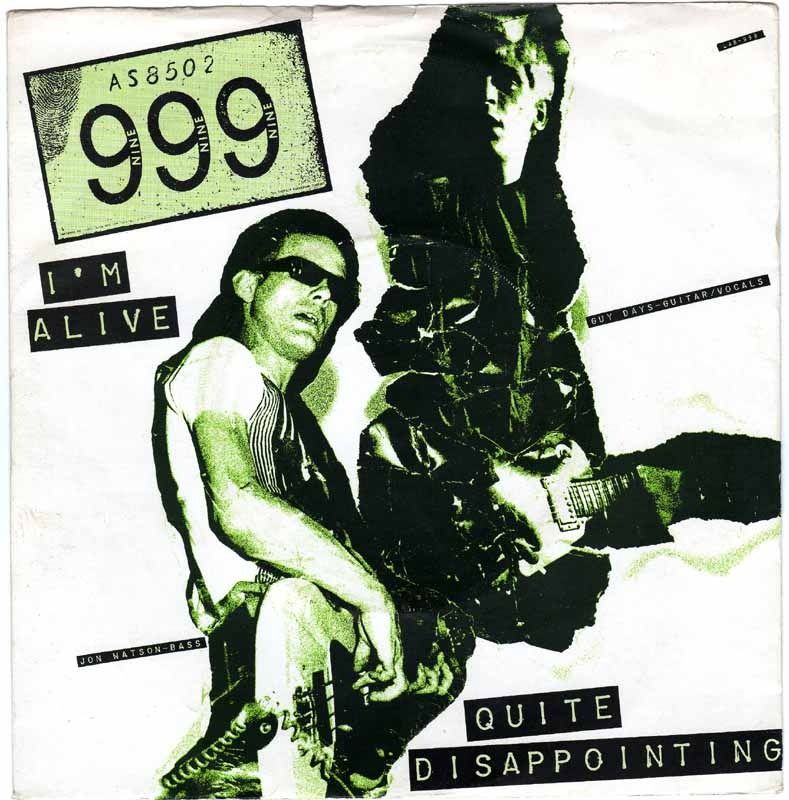 I'm Alive / Quite Disappointing - 999
The single was reissued in June 1979 on United Artists with a different picture cover.
A-Side: I'm Alive
B-Side: Quite Disappointing
999 are one of those bands who are seriously underrated among the early crop of 1977 Punk Bands. I think mainly this had to do with the fact that Nick Cash had previously been a member of Kilburn and the High Roads and the old Music Police, that were even among the up and coming new movement, often called them out as being bandwagon jumpers. That I think is terribly unfair and probably more an expression of jealousy as the band were probably more musically experienced than many of the bands who were grabbing the headlines and they also had some fantastic songs in their arsenal.
After making their live debut in January 1977 and toying around with various name changes they settled on 999 in May 1977 and by July they were in the studios recording their debut single to be released on their own label Labritain.
Within a couple of months of release the band would be signed by United Artists and their major label Debut Single (Nasty Nasty / No Pity) would be released.
999's debut single, "I'm Alive", was "a headlong rush of anti 9 to 5 rebellion complete with a bruising power-pop punk guitar attack and rent-a-yob pitched-in vocals." (I don't recall who said this!)
The Single still sounds amazing 39 years on I reckon.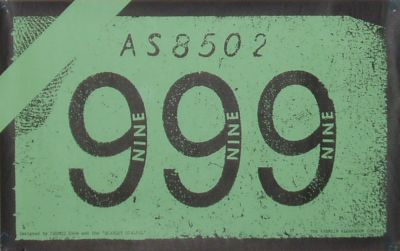 999 are still out playing live in 2016 with a band that features three of the original members: Nick Cash, Guy Days and Pablo LaBritain, Arturo Bassick (The Lurkers and Pinpoint).
In their time they have released 12 Studio Albums, various live releases and stacks of brilliant singles. My personal view of the band is that whilst there are some of their albums I quite like I always thought of them more as a Singles band, but that's probably just me!
Happy Birthday Fella