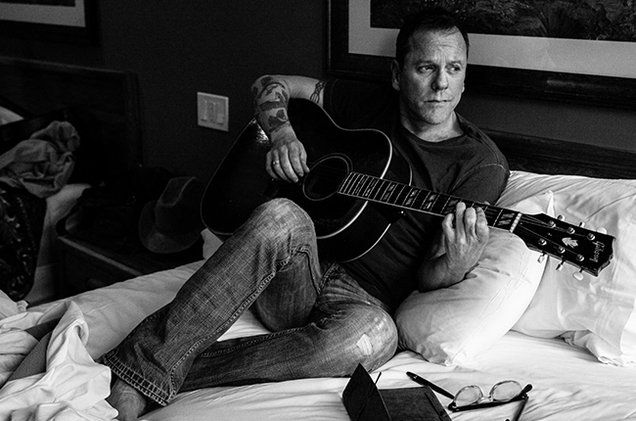 In my 53 years of life, Music is one of those things that still has the abiltity to take me by surprise. Here's the latest one to capture me!
Kiefer Sutherland is a man who is used to telling stories with a wide array of characters in films or on TV shows but this time around his choice of script is a song, 11 of them to be precise that he has co-written with Jude Cole (and one with Cole and J. Wade) and put out on his debut album Down In A Hole.
His father, actor Donald Sutherland, bought him a guitar when he was 13 and he's been playing and writing music as a hobby ever since. He became so fascinated by the music business that in 2002, he launched a record label called Ironworks that released records from other musicians - including HoneyHoney, Lifehouse and Rocco DeLuca - but he'd only go in the studio himself after everyone else had left.

"It was something that was very private and in fact, I had no intention of ever making an album," Sutherland said.

He started recording songs intending to pitch them to other singers. When his musical partner and producer Jude Cole heard them, he tried to convince the actor to just cut a record himself.

"I am clearly aware of the stigma of an actor doing music and I said, 'Not on your life,'" Sutherland said. "... And he took me to a bar and got me drunk and it started to sound like a better idea."

Sutherland describes the music on his album as "Americana singer songwriter with a country kick." He's got so many songs in the can that he's already working on a second album.
He was out touring earlier this year. "We didn't play any major markets," he says of the trek. "We wanted to go to places where most people don't stop by, and those people were incredibly generous to us. We didn't play New York, L.A., Chicago, Nashville or Austin. We'll earn our way to those spots."
And he's actually quite impressive live from what I've seen of footage on You Tube.
Live The Majestic in Madison, Wisconsin
Buck Owens' Crystal Palace
27th February 2016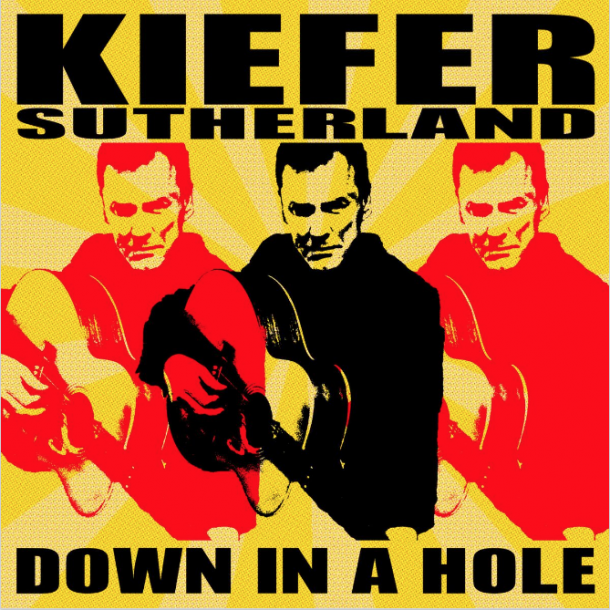 Down In A Hole - Kiefer Sutherland
Released 12th August 2016
Can't Stay Away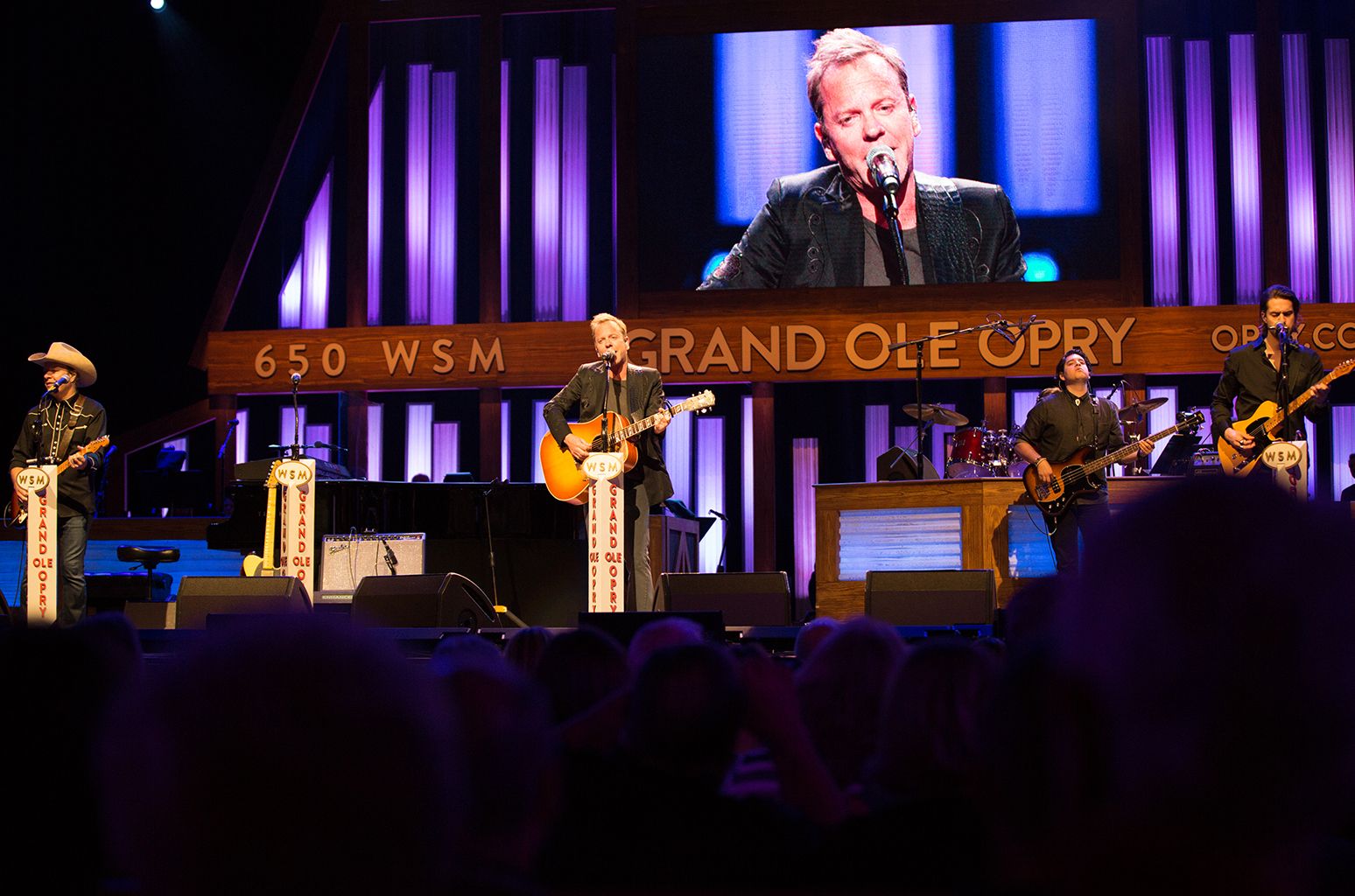 Let The Day Begin...Let The Day Start!