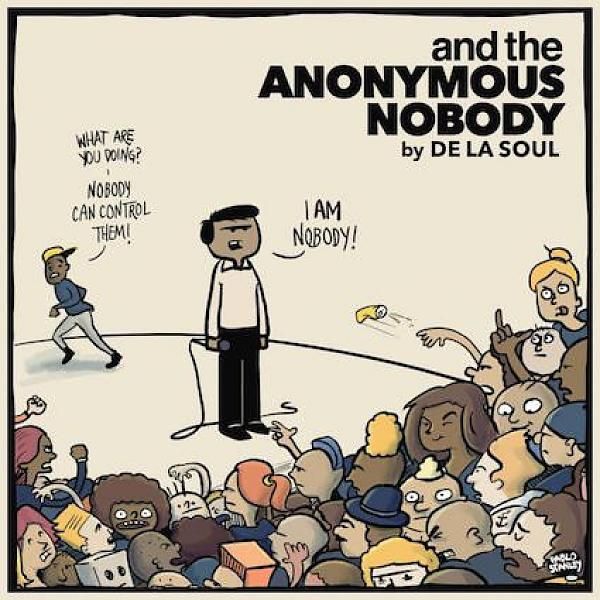 De La Soul have a brand new album out on the 26th August 2016 on AOI/Rough Trade. There's a few songs you can hear so far from the album that they band have issued, click on the Links. Very excited about this one and what a cast they have gathered as guests!
TRACKLIST
Genesis (Intro) f. Jill Scott
Royalty Capes
Pain (f. Snoop Dogg)
Property Of Spitkicker (f. Roc Marciano)
Memory Of… (Us) (f. Estelle & Pete Rock)
CBGBS
Lord Intended (f. Justin Hawkins)
Snoopies (f. David Byrne)
Greyhounds (f. Usher)
Sexy Bitch
Trainwreck
Drawn (f. Little Dragon)
Whoodeeni (f. 2Chainz)
Nosed Up
You Go Dave (A Goldblatt Presentation)
Here In After (f. Damon Albarn)
Exodus (Outro)
Here's a little taster of the 'For Your Pain and Suffering' EP that they released a few months back.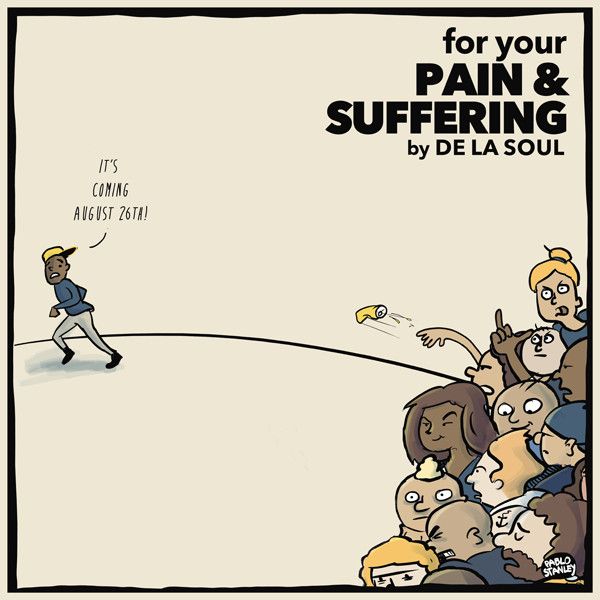 I loved the little Mixtape they put out a couple of years ago Smell the D.a.I.S.Y. and they've had some cracking albums as well, none more so than their Epic Debut Album 3 Feet High and Rising.
Released at a time when Hip Hop was wallowing in the mire of Gangsta Rap with it's violent lyrics and confrontational tone, De La Soul were a step out of time with an album loaded with postive vibes and one of the most original Hip Hop albums ever. The NME declared it to be "One of the greatest albums ever made" and Village Voice pronounced it as "The Sgt. Pepper of Hip Hop".
Here's the 2001 Reissue that included a Bonus Disc of B-Sides and Alternative Mixes.
3 Feet High and Rising - De La Soul
Produced by Prince Paul and De La Soul
UK Chart #13
For Full Tracklisting of the above Deluxe Version of the album CLICK HERE.
Let The Day Begin...Let The Day Start!