Produced by Glyn Johns and Jon Astley
Released 18th August 1978
US Album Charts #2
A1 New Song
A2 Had Enough
A3 905
A4 Sister Disco
A5 Music Must Change
B1 Trick Of The Light
B2 Guitar And Pen
B3 Love Is Coming Down
B4 Who Are You
Personnel


Th

e W

ho


Roger Daltrey – lead vocals, percussion
John Entwistle – bass guitar, backing vocals, synthesizer, brass on "Had Enough" and "Music Must Change", lead vocals on "905"
Pete Townshend – guitars, backing vocals, piano, synthesizer, lead vocals on "Sister Disco" (bridge)
Keith Moon – drums, percussion

Additional Musicians
Rod Argent – synthesizer on "Had Enough", piano on "Who Are You", keyboards on "Guitar and Pen"; and (uncredited) keyboards on "Love is Coming Down"
Ted Astley – string arrangement
Andy Fairweather-Low – backing vocals on "New Song", "Had Enough", "Guitar and Pen", "Love Is Coming Down", and "Who Are You"
Billy Nicholls – backing vocals on "New Song" and "Had Enough"
Michael Nicholls — backing vocals on "Had Enough"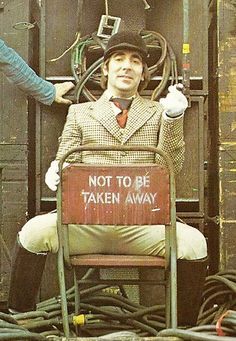 23rd August 1946 - 7th September 1978
Aged 32
The eighth Studio Album from The Who is one that is tinged with much sadness because it is the final album that their eccentric drummer played on. A few weeks after its release the news came that Keith Moon was dead from an overdose of pills that he had been given to actually help him with regard to detoxing at home from his dependence upon alcohol. Clomethiazole is discouraged for unsupervised detoxification because of its addictive potential, its tendency to induce tolerance, and its risk of death when mixed with alcohol.These pills really should not have been prescribed to him but the particular physician who wrote the unsually large prescription was unaware of Moon's lifestyle.
The band had been drifiting apart in the three years between their last Studio Album The Who By Numbers in 1975. Band members were working on various solo projects and Keith Moon was sinking deeper into a spiral of alcohol and drug abuse.
Throughout the recording of the album there was a lot of concern about Moon's inability at times to play and delays to the completion of the album were furthered as Roger Daltrey had to undergo an operation on his throat and then Pete Townshend sliced his hand on glass after an argument with his parents and also the session keyboardist, Rabbit Bundrick, breaking his arm when he fell out of a taxi. Add to that difficulties with studio equipment that wiped out a backing track and Roger punching the lights out on Glyn Johns after a disagreement regarding a rough mix of a 'Had Enough' that included a String Arrangement that Daltrey didn't particularly like, and then Townshend laying down an ultimatum to Moon to clean up or get out (and this sparked him to get help with his addictions).
It was all drama, something The Who were not unaccustomed to!
The album received mixed reviews on release but went on to be a success, it was stopped from taking the #1 spot in the USA by of all things the Grease Soundtrack! Go figure!
When the album came out I was mainly listening to Punk music but I still had a soft spot for The Who and I know Townshend had some love for some of the bands like The Clash and The Ruts at the time. I remember the time when they announced the death of Keith Moon I was very upset as he was still one of my favourite drummers in Rock Music and he always provided a chuckle or two with his crazy antics.
The band so easily could have thrown in the towel at the time but they recruited Kenney Jones to fill the drum stool and were back touring a year later.
Let The Day Begin...Let The Day Start!