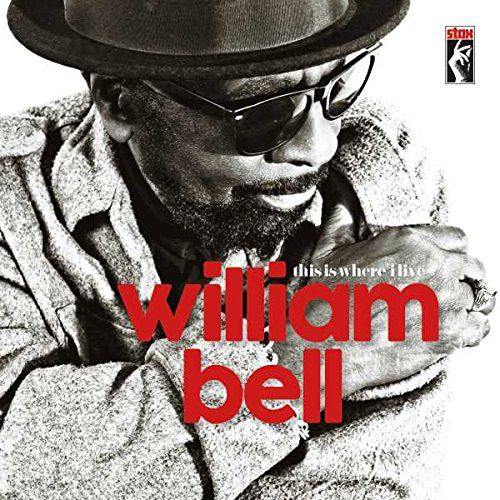 This Is Where I Live - William Bell
Released 8th July 2016
Following on from Aaron Neville here's another Old Soul Man who has just released one of his finest records in years, William Bell. He celebrated his 77th birthday in July! This Is Where I Live is his first album release for 10 years.
He's returned to Stax Records as well (for the first time since 1974!) a place that had been his home since his Debut Single, Don't Miss Your Water, was released in 1961.
Bell's credentials as a songwriter are without question. Born Under A Bad Sign, which he co-wrote with Booker T. Jones (Booker T. & The M.G.'s) was originally a hit for Bluesman Albert King and it's been covered many times by the likes of

Cream

, Jimi Hendrix, Buddy Guy, Etta James and even Homer Simpson! Bell gets to perform it himself on the new album and a mighty fine job he has done as well (he did record a version in the sixties).
Like I mentioned regarding Aaron Neville in the previous blog, considering his age, you really do not expect the voice to sound so powerful & soulful and the same can be said regarding William Bell.
I think this is going to be one of my favourite albums of the year.