Released 11th August 1965
US Chart #60
Tracklist US Version
A1 Look For Me Baby
A2 Got My Feet On The Ground
A3 Nothin' In The World Can Stop Me Worryin' 'Bout That Girl
A4 Wonder Where My Baby Is Tonight
A5 Set Me Free
B1 Ev'rybody's Gonna Be Happy
B2 Dancing In The Street
B3 Don't Ever Change
B4 So Long
B5 You Shouldn't Be Sad
B6 Something Better Beginning
Like yesterday where we got stuck in the 1960s with The Mamas and The Papas, we rewind a couple of years to 1965 and the release of the second album from The Kinks.
In the States Kinda Kinks was actually the third release by their American label Reprise. Kinks-Size was the second one and had been released in March 1965 and was kind of a compilation of an EP, album tracks and Singles and had reached #13 in the charts.
On this day in musical history Kinda Kinks was released in America five months after its release in the United Kingdom.
For the US version, three tracks were dropped: "Naggin' Woman" would be held over for the US only Kinkdom LP, and both sides of their recent hit single, "Tired of Waiting for You" and "Come On Now", were already placed on the previous US album Kinks-Size. These were replaced with the recent single "Set Me Free" and "Ev'rybody's Gonna Be Happy" (recently issued as a B-side in the US but originally a single in the UK).
The album didn't do as well as their US Debut Album You Really Got Me, it was basically Kinks renamed minus a few tracks from the original UK release. The Debut had reached #29 in the US but the follow up stalled at #60.
Now the reasoning behind this could be the fact that when the album was recorded it was basically rushed out two weeks after recording was completed and therefore it's not mixed as well as it should have been. The band apparently were not too happy with the mix believing that they actually had much better songs than the Debut Album but due to the roughness of the mix those songs maybe didn't stand out as well as they should have.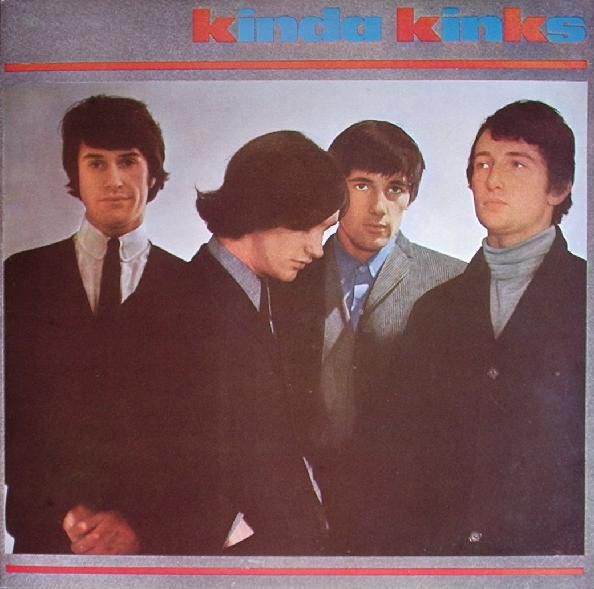 UK Chart #3
Tracklist UK Version
A1 Look For Me Baby
A2 Got My Feet On The Ground
A3 Nothin' In The World Can Stop Me Worryin' 'Bout That Girl
A4 Naggin' Woman
A5 Wonder Where My Baby Is Tonight
A6 Tired Of Waiting For You
B1 Dancing In The Street
B2 Don't Ever Change
B3 Come On Now
B4 So Long
B5 You Shouldn't Be Sad
B6 Something Better Beginning
Let The Day Begin...Let The Day Start!