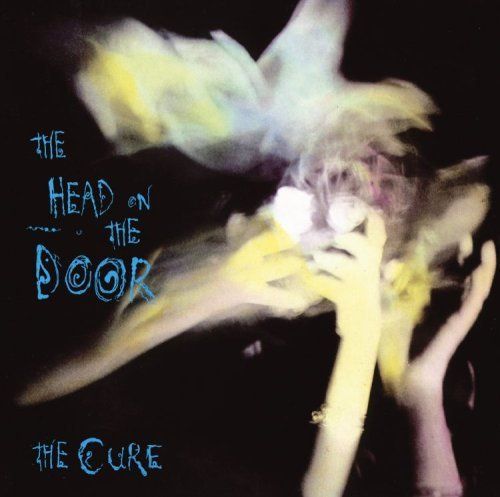 The Head on the Door - The Cure
Fiction (UK) / Elektra (U.S.)
Produced by Robert Smith and David M. Allen
Released 26th August 1985
UK Chart #7
US Chart #59
Personnel
Robert Smith - vocals, guitars, keyboards, six-string bass, production
Lol Tolhurst - keyboards
Porl Thompson - guitars, keyboards
Simon Gallup - bass guitar
Boris Williams - drums, percussion
Ren Party - horns on "Close To Me"
Ron Howe - saxophone on "A Night Like This"
Singles from The Head On The Door
US Chart #99
***************************
The Head on the Door was the sixth Studio Album from The Cure. It was released on this day in 1985. The album is the first to feature drummer Boris Williams; it also features the return of Simon Gallup and is Porl Thompson's first album as an official member of the band.
All the songs on the album were composed by Robert Smith.
Upon its release, The Head on the Door was well received by the British press. In a very favourable review, Melody Maker hailed the "liberty" that Smith took to conceive a multifaceted record. Chris Roberts of Sounds said that it "makes you wish more pop stars were hip enough to stay in bed all day". Record Mirror reviewer Andy Strickland wrote that The Head on the Door "may lack the swirls of chorused guitar that many adore, but there's a wider more mature musical approach". In December 1985, The Head on the Door was named the best album of the year by Melody Maker.
I have to confess that I was not always one who enjoyed the albums of The Cure. When it came to their Singles it was a different matter as they had often thrilled me. It has probably only been in the last decade or so as many have been reissued as Deluxe Versions that I have come to respect a lot of the early work they did. But this album, The Head on the Door, was a different kettle of fish. It was probably the first album by The Cure that enjoyed multiple plays on my sound system and maybe it's because there is such a divesity of sound on the record that seemed to make it more appealing. Their albums I often found dark but this one seemed to light the place up!
Great to give it an annual whirl as it celebrates its 31st Birthday!
Let The Day Begin...Let The Day Start!