Al Capone / One Step Beyond - Prince Buster's All Stars
*The song didn't chart until 1967! It spent 13 weeks on the UK Singles Chart.
A-Side: Al Capone
B-Side: One Step Beyond
I can remember one day going into a junk show in Forest Hill to get out of the rain and digging my way through huge boxes of records (all without covers and some looking worse for wear!) and picking up a pile of old Trojan and Blue Beat 7" Singles for the cost of 10p each, and a Dozen for £1. This was at least a year or so before the rise of Two Tone and clearly the owner of the shop had no clue what treasure he had gathering dust.
Among the 12 that I purchased that particular day were two Prince Buster singles, the 1963 release Open Up Bartender (and it had a killer B-Side called Enjoy It better known as Enjoy Yourself and a song that The Specials would end up recording for their More Specials album) and the 1965 single Al Capone with One Step Beyond on the B-Side.
They were both pretty messed up looking but were still playable (nothing quite like the sound of the crackle on an old Record is there!) and within the space of a year I had stumbled on a band called The Coventry Automatics/The Special A.K.A. who were playing a lot of these classic Reggae tunes with a bit of a Punky Edge. Their debut single incorporated Prince Buster's Al Capone into the song Gangsters, and as they say, it was a mighty fine tune!
Then there was Madness who had released as a B-Side their cover of Prince Buster's Madness and followed it with a massive hit single One Step Beyond.
I thought I'd stick this one up here today as tip of the hat to the memory of Prince Buster.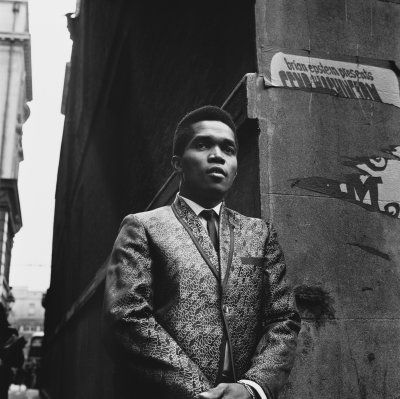 Cecil Bustamente Campbell
(AKA Prince Buster)
24th May 1938 - 8th September 2016