Germ Free Adolescents - X-Ray Spex
Produced by Falcon Stuart and X-Ray Spex
Tracklist
A1 Art-I-Ficial
A2 Obsessed With You
A3 Warrior In Woolworths
A4 Let's Submerge
A5 I Can't Do Anything
A6 Identity
B1 Genetic Engineering
B2 I Live Off You
B3 I Am A Poseur
B4 Germ Free Adolescents
B5 Plastic Bag
B6 The Day The World Turned Dayglo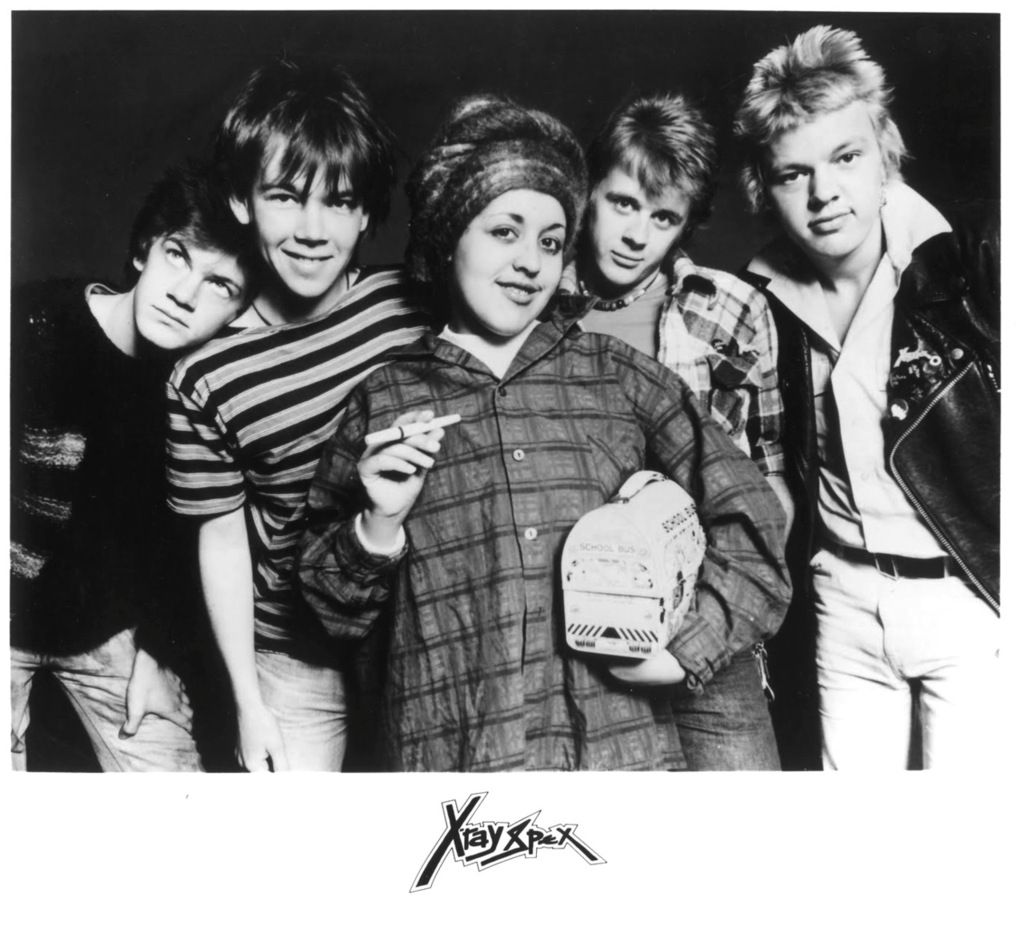 Personnel
Poly Styrene - vocals
Jak Airport - guitar
Paul Dean - bass
Rudi Thomson - saxophone
B.P. Hurding - drums

Additional personnel
Ted Bunting - saxophone on "Identity" & "The Day the World Turned Dayglo"
Singles from Germ Free Adolescents

EMI International, INT 553
EMI International, INT 563
EMI International, INT 573
EMI International, INT 583
*Highly Inflammable is not on the original album release but the B-Side Warrior in Woolworths is, hence the reason I have included it.
It was included on further editions of the album - the Caroline 1991 edition and then on the 2005 CD Reissue that also included the Debut Single

Oh Bondage Up Yours

/

I Am A Cliche

as well as the two John Peel Sessions:
***************
I have been listening to this one over the past week, quite a few times actually since one of my friends had posted about it and I'd almost forgotten what a cracking album it is.
People always go on about the great Punk Debut Albums and list the likes of The Clash, The Damned, The Stranglers, The Jam, The Pistols, Siouxsie and the Banshees but Germ Free Adolescents rarely gets mentioned at all. I have no idea why that is because it is a classic album and right up there with those already mentioned. Maybe it's because the sound was a lot cleaner and maybe more bordering on pop than those named above.
Whatever the reason, the album has stood the test of time and songs like Identity for instance still have a lot to say to the world in 2016!
Live at The Roundhouse.
On 6th September 2008 X-Ray Spex performed the Germ Free Adolescents album (omitting Plastic Bag). It was released on CD/DVD. They were sounding on fine form.
Original X-Ray Spex guitarist Jak Airport later worked for the BBC's Corporate and Public Relations department under his real name, Jack Stafford; he died in his late forties on 13 August 2004 of cancer.
Poly Styrene died of spinal and breast cancer on 25 April 2011 in East Sussex, England at the age of 53.
This one's in memory of them both.
Let The Day Begin...Let The Day Start!