I'm going to be posting a few of these spoltlighting some great sets that Ace Records have released down through the years spotlighting the Ladies, or better still, the Girls With Guitars.
Hard to believe that this one is twelve years old but there you go, time moves quickly!
I seem to recall that prior to getting a copy of the album that I had actually not heard of any of these Girl Bands at all! I think it just shows you that there is a goldmine of quality music out there that has been longing for an ear to listen to it.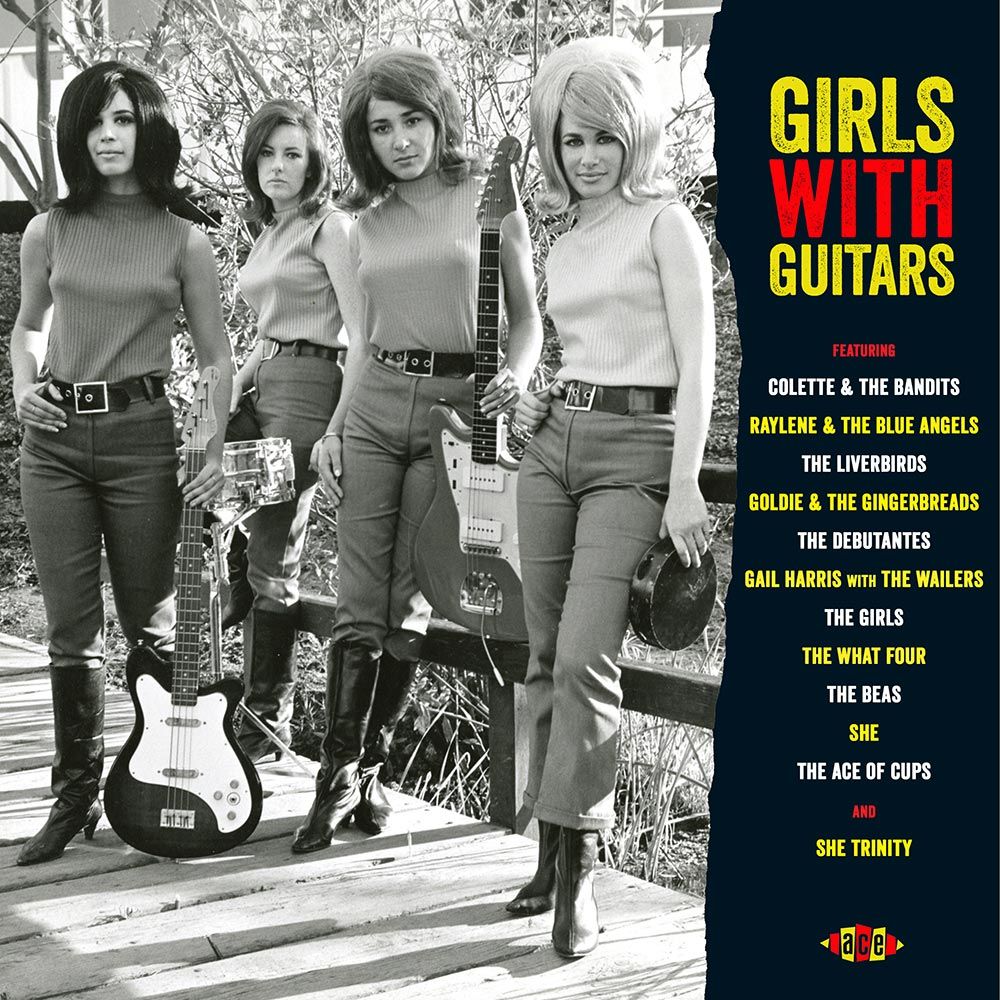 Ace Records had infact released the first Girls With Guitars album way back in 1989 on Vinyl with just 12 Tracks so these CD releases are absolutely brilliant uncovering many more great songs that have gone unheard for many years.
So this was the first set to be released on CD back in 2004 and it contains 24 songs.
For more information on the album and where to get hold of a copy GO HERE!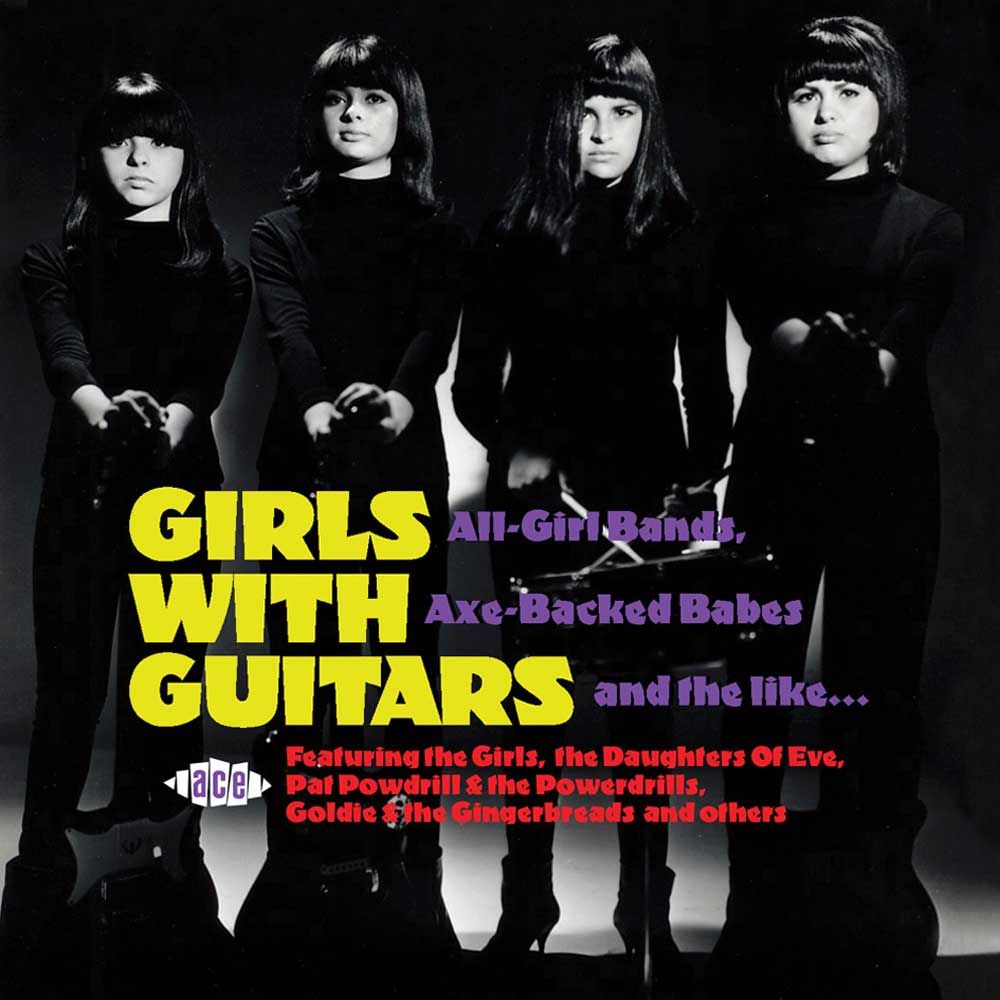 Girls With Guitars - Various Artists
Released April 2004
1. MY BABY - The Girls
2. I'D RATHER FIGHT THAN SWITCH - The Tomboys
3. GET AWAY FROM ME - The Angels
4. BOY, WHAT'LL YOU DO THEN - Denise & Company
5. CHOO CHOO FIE FI FUM - Goldie & the Gingerbreads
6. ONLY SEVENTEEN - The Beattle-ettes
7. DO THE DOG - Sugar & The Spices
8. I GOT A GUY - Kathy Lynn & the Playboys
9. DOUBLE SHOT (OF MY BABY'S LOVE) - The Goodees
10. I COULD WRITE A BOOK ABOUT MY BABY - The Pandoras
11. THEY ARE THE LONELY - Pat Powdrill & the Powerdrills
12. HEART - The 2 Of Clubs
13. HELP ME BOY - The Daughters Of Eve
14. SKINNY VINNIE - Goldie & the Gingerbreads
15. HULLY GULLY GUITAR - The Percells
16. ROCK CITY - Kathy Lynn & the Playboys
17. STICKS AND STONES - Lonnie Mack & the Charmaines
18. TAKE MY HAND - Goldie & the Gingerbreads
19. BOYS CAN BE MEAN - Sugar & The Spices
20. GUITARS, GUITARS, GUITARS - Al Casey with The K-C-Ettes
21. V.I.P. - Goldie & the Gingerbreads
22. COME ON ALONG - The Hairem
23. MY LOVE - The Girls
24. OUTTA REACH - She