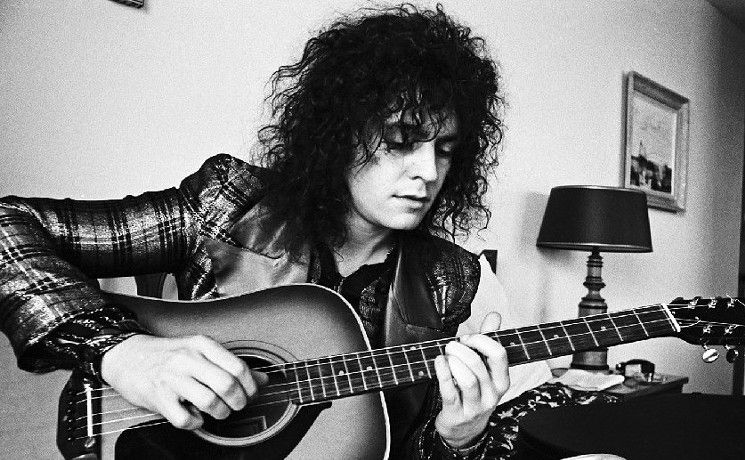 In August 1977 there had been an outpouring of grief over the death of Elvis Presley and for many kids my age it actually didn't register too much as he was seen as someone from our parent's generation and whilst some of those songs he recorded were considered "Iconic", to me and to others they didn't really mean that much at all.
A month later though, on this very day in 1977 the news was broken of the death of Marc Bolan, two weeks shy of his 30th birthday. He was killed instantly when a car in which he was the passenger crashed in Barnes in Southwest London.
His death was felt more because as a lot of us were getting into music it was the likes of Slade, Sweet, Bowie and Bolan who were our earliest musical heroes.
He had been very supportive of the growing Punk scene having taken The Damned out on the road with him and had included the likes of Eddie and the Hot Rods, Generation X, The Jam and others on his TV Show Marc. You can watch some of those shows on You Tube Here.
Hard to believe that today is the 39th Anniversary of his passing!
T-Rex Greatest Hits
1.20th Century Boy
2.Get It On
3.Metal Guru
4.Ride A White Swan
5.Hot Love
6.Jeepster
7.Telegram Sam
8.I Love To Boogie
9.Children Of The Revolution
10.Solid Gold Easy Action
11.New York City
12.The Groover
13.Truck On (Tyke)
14.Debora
15.One Inch Rock
16.Light Of Love
17.Dreamy Lady
18.London Boys
19.Celebrate Summer
20.Teenage Dream