This is a revised and expanded upon post from one that was done last year. There will be more links and information etc to enhance your listening pleasure.
I am particularly grateful to Richard Boon (one time manager of Buzzcocks) for some clarification on a couple of points that have puzzled me for a number of years.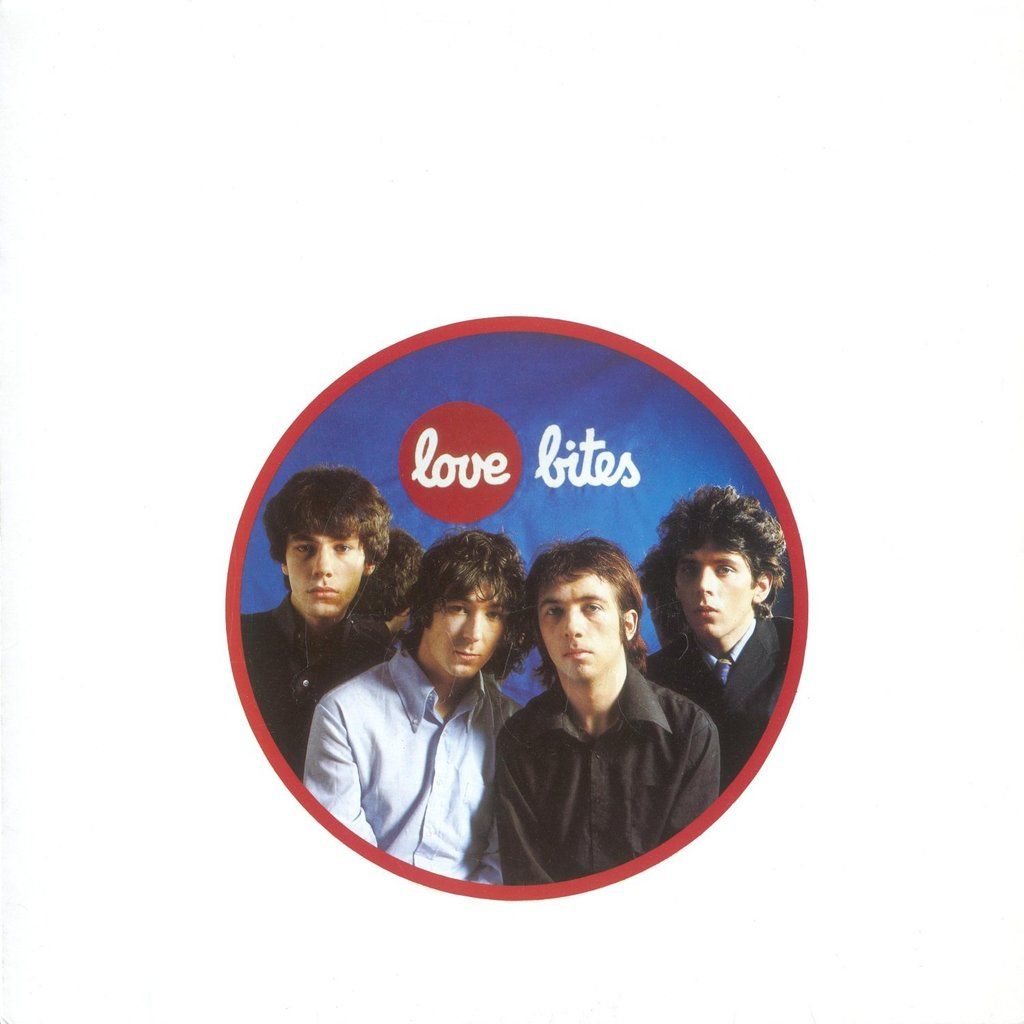 Love Bites - Buzzcocks
United Artists
Produced by Martin Rushent
Released 22nd September 1978
UK Chart #13
Personnel
Pete Shelley – lead guitar, lead vocals (all but Love Is Lies)
Steve Diggle – rhythm and acoustic guitars, backing and lead vocals on Love Is Lies
Steve Garvey – bass guitar
John Maher – drums
An expanded version of the album called Love Bites (Special Edition - 2008) brought together the non-album singles (posted below) The Peel Sessions, Demos and a Live Show from The Lesser Free Trade Hall in Manchester on 21st July 1978.
Ever Fallen In Love (with someone you shouldn't've) / Just Lust
United Artists
Produced by Martin Rushent
Released 8th September 1978
UK Chart #12
A-Side
I had wondered for years who the mysterious co-writer of Just Lust A. Dial is and recently found out that it was none other than former Buzzcocks manager Richard Boon. I asked Richard about how this came about and here's what he said:
"Peter and I had written together before ('Whatever Happened To?) - part of the overarching plan, such as it was, after signing to UA, to deliberately move out of 'punk' to 'pop' (B-side, 'Orgasm Addict') and make that shift apparent ('Pop' A-side 'What Do I Get?' backed by B-side 'Oh Shit!' Part of that plan was to make the B-sides to 'pop' A-sides more interesting (cf: 'Why Can't I Touch It'; 'Something's Gone Wrong Again,' etc) 'With 'Just Lust,' Pete had this rather awkward guitar riff he wanted something to do with, but couldn't find lyrics for, himself, but he wanted to record. Would I help? Sure - then, once BCs had recorded the backing track, he phoned me from the studio to see if I'd finished lyrics, which I dictated to him over the phone. The 'Alan Dial' moniker refers back to the fact that I fell into that 'manager' role partly because I lived in a house in Salford with Howard that had a landline (remember them?) so I could book vans, rehearsal spaces, etc, and was the name I adopted for 'gigs' with The Negatives - a band who deliberately couldn't play: I couldn't play sax/clarinet; Paul Morley ('Modest Young') couldn't play guitar; Kevin Cummings couldn't play bass and drummer Merlin Motors (after his car-mechanic shop in Stockport) couldn't play drums. Weirdly, we actually did some gigs."
The 1994 CD Version of the Album also included:
*Earlier in 1978 Magazine, featuring former Buzzcocks lead vocalist Howard Devoto released one of the classic singles of the whole Punk/New Wave Scene in Shot By Both Sides. That released was credited to both Devoto and Pete Shelley. Come the release of the Promises single the B-Side Lipstick was sporting the same guitar riff as the Magazine track and this time it was just credited to Shelley. I had always had questions regarding that and no way of finding out until I took the chance to ask Richard Boon:
" there was a germ of a Devoto/Shelley tune before Howard wanted out of Buzzers to finish college, then put a different kinda outfit together, which became Magazine. But he wanted to use Pete's guitar line, as did McGeogh. Pete also, recognising a great guitar line wanted to use it too. So both did, to different ends. And both agreed to that."
********************
In March of 1978 Buzzcocks had released their debut album Another Music In A Different Kitchen and it reached #15 in the UK Album Charts. Six months down the road from that they released their second album (this was back in the day when many bands were still putting two albums out a year!).

A bit like Ramones Road To Ruin (released on the same day) this second album for Manchester's finest was a slight departure from their debut (not much but it was noticeable I think) but it was well received and went two places higher than the debut, peaking at #13.
In April 1978 Buzzcocks did a Session for John Peel (their second) and it included Noise Annoys and surprisingly two instrumentals - Walking Distance and Late for the Train. It was broadcast on the 17th April. Instrumentals were not something Punk/New Wave bands were known for but I have to say I was quite taken with Steve Garvey's Walking Distance right from the off. I wasn't so sure about Late For the Train. A further Session in October would include Sixteen Again, Everybody's Happy Nowadays, Lipstick and Promises.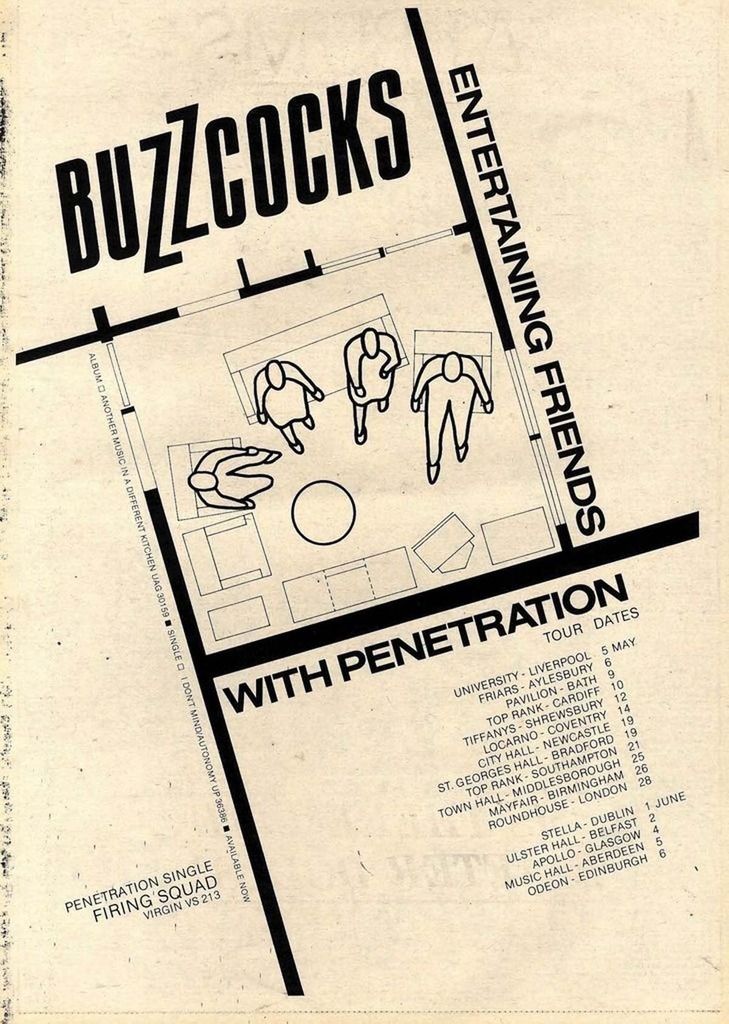 The "Entertaining Friends" Tour in May-June 1978 saw the band out on the road with Penetration and it was no doubt that Pauline Murray and the band caught the idea to record a version of Nostalgia for their debut album Moving Targets that would be released a month after Love Bites.
The Love You More single held out some good thoughts that the next Buzzcocks album was going to be a real gem (though it in the end wasn't part of the original release of the album). 1min and 51secs of perfect pop, what more could you ask for?
Prior to the album release the band issued what would become one of their most successful singles of their career with Ever Fallen In Love (With Someone You Shouldn't've). It's also a song that has been covered by many different artists down through the years. Fine Young Cannibals had a massive #9 hit with it back in 1986 and much to the surprise of many Pete Yorn did a version that ended up on the Soundtrack to Shrek 2!
As for the album itself, well it's loaded with little gems from the pen of Pete Shelley mainly, though Steve Diggle contributed Love is Lies and Garvey the instrumental Walking Distance and of course the co-write of Just Lust with A. Dial spoken about above.
There was a more Pop/Punk sound to the album than the Debut and in many ways that was a good thing to show that the band were growing musically and were not content to repeat the old formula.
My favourite tracks on the album beside Ever Fallen In Love are Nostalgia, Sixteen Again, Nothing Left and E.S.P., I think Love Is Lies is probably the weakest song on the album. The acoustic guitar led Diggle tune is not one of his best in my opinion.
A number of my friends at the time the album was released were big fans of Buzzcocks but only really saw them as a Singles band (and there's no denying they made some classic singles) but I think that Shelley and Co. were responsible for making the Punk/New Wave album an acceptable thing again and their first three albums I think are a clear testimony of that very fact.