(I'm) Stranded - The Saints
Produced by Mark Moffat and Rod Coe
Released 21st February 1977
A1 (I'm) Stranded
A2 One Way Street
A3 Wild About You
A4 Messin' With The Kid
A5 Erotic Neurotic
B1 No Time
B2 Kissin' Cousins
B3 Story Of Love
B4 Demolition Girl
B5 Nights In Venice
Singles on (I'm) Stranded
*Fatal Records was a label the band set up in order to release their debut single. EMI Australia reissued the single and in the UK in 1977 it was issued on Power Exchange Records and Tapes.
(Italian Picture Cover)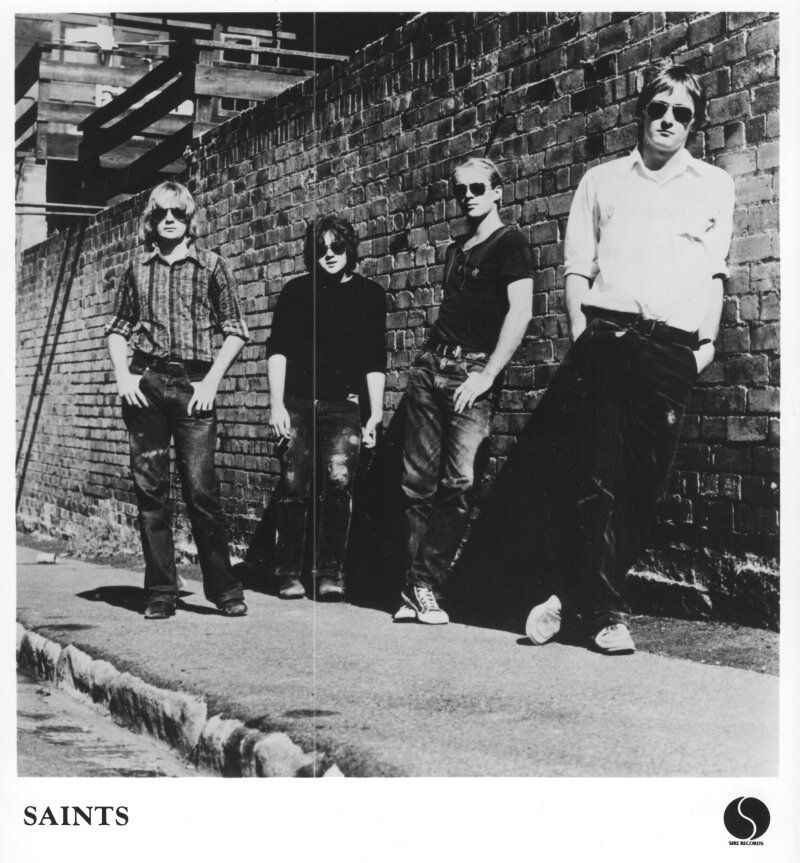 This month sees The Saints Debut single (I'm) Stranded reach the tender age of 40 years old! Wow! Hard to believe isn't it?
John Peel had played it for the first time on his show on 29th September 1976 and also featured it during the Punk Rock Special on 10th December 1976.
Sounds magazine's reviewer, Jonh Ingham, declared it, "Single of this and every week".
The album was recorded over a two day period in December 1976 and released in February 1977.

"The Saints aren't your average rock band. Never have been, never want to be." - Chris Bailey
After the release of the second single Erotic Neurotic the band moved to the UK where EMI were planning to promote them as a typical punk band, complete with ripped clothes and spiky hair – The Saints insisted on maintaining a more downbeat image.
Their third single in 1977, This Perfect Day, was not on the album but was reserved for their Second Album Eternally Yours (released in May 1978). It did give them a hit single here in the UK reaching #34 and they also appeared on Top of the Pops (see link).
The album is listed at #20 in the 100 Best Australian Albums. The song (I'm) Stranded also featured in the 2001 Top 30 Australian Songs of All Time.
Let The Day Begin...Let The Day Start!